A Trip Down Memory Lane
How long did we wait in 2000?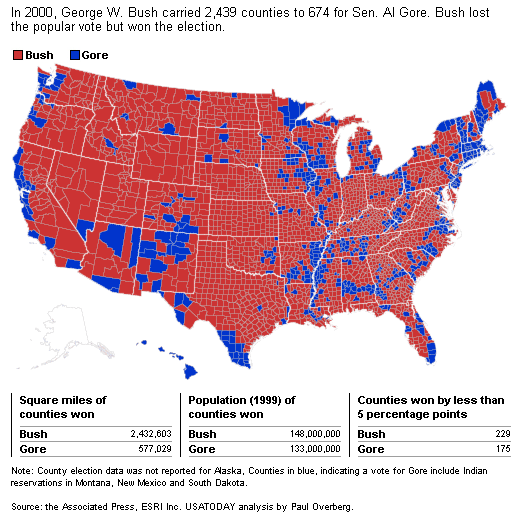 Since 2000 came up in discussion this morning, I sought to refresh my memory as to how long it took to settle the election. The Stanford Law School provides a Timeline of Florida Recount, Florida litigation, and Bush v. Gore and confirms what I was thinking was the case: it took roughly six weeks (actually a bit more than that).
It is true that on election night various networks called Florida incorrectly for both Gore and Bush at different points of the night (leading to more caution in calls to this day). Those network calls led first to a concession phone call by Gore to Bush and then a retracted phone call (the "snippy" call), we did not know the final results until December 22, 2000.
But these facts stress my view of 2000: network calls aren't official nor are candidate concessions and the reason any given contest takes time is largely a result of the closeness of the votes between the top two candidates. Moreover, counting (and in this case, partial re-counting) proceeded well after "Election Day."
Moreover, it is worth noting that the main reason that Florida now has one of the better election systems in the country is that they responded to the debacle of 2000 with the modernization of their equipment and procedures. If only we had the national wherewithal to constantly be doing that without a major crisis as a means to motivate. But, of course, talking about procedures is boring and equipment costs money.