A W-2 for Business Income
An interesting proposal to improve tax collection.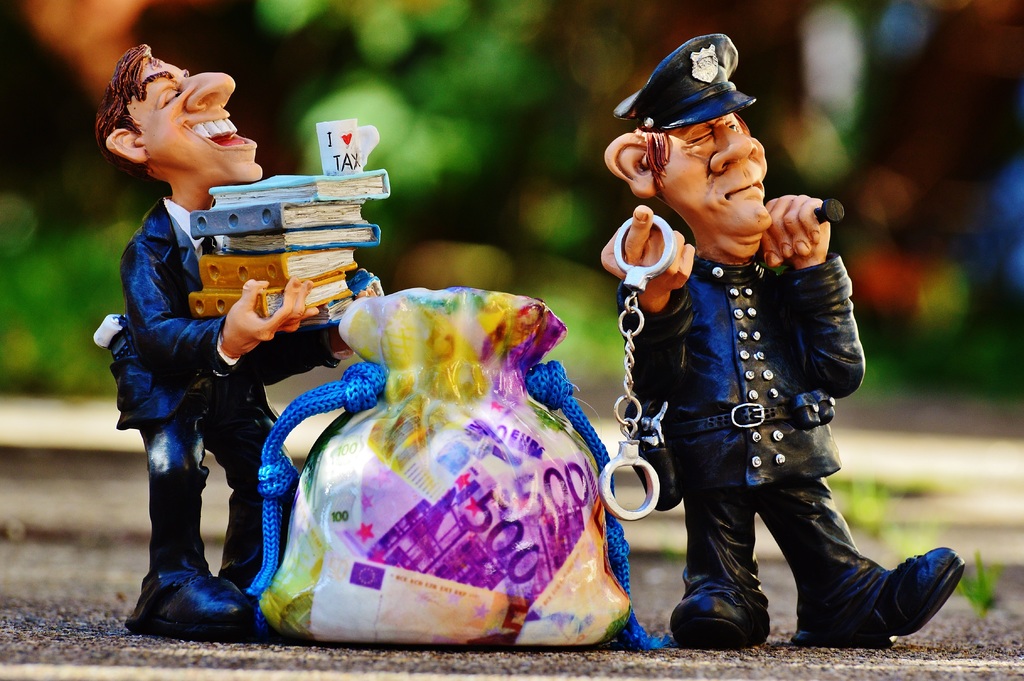 Earlier this week, the New York Times Editorial Board offered up a plan on "How to Collect $1.4 Trillion in Unpaid Taxes."
The premise:
When the federal government started withholding income taxes from workers' paychecks during World War II, the innovation was presented as a matter of fairness, a way to ensure that everyone paid. Irving Berlin wrote a song for the Treasury Department: "You see those bombers in the sky? Rockefeller helped to build them. So did I."

The withholding system remains the cornerstone of income taxation, effectively preventing Americans from lying about wage income. Employers submit an annual W-2 report on the wages paid to each worker, making it hard to fudge the numbers.

But the burden of taxation is increasingly warped because the government has no comparable system for verifying income from businesses. The result is that most wage earners pay their fair share while many business owners engage in blatant fraud at public expense.

In a remarkable 2019 analysis, the Internal Revenue Service estimated that Americans report on their taxes less than half of all income that is not subject to some form of third-party verification like a W-2. Billions of dollars in business profits, rent and royalties are hidden from the government each year. By contrast, more than 95 percent of wage income is reported.

Unreported income is the single largest reason that unpaid federal income taxes may amount to more than $600 billion this year, and more than $7.5 trillion over the next decade. It is a truly staggering sum — more than half of the projected federal deficit over the same period.
I lack the time to read through the analysis. While I'm a wee bit skeptical that the IRS can reliably estimate how much unpaid taxes it is getting screwed out of and yet not collect it, one presumes they have a reasonable supply of expertise. And, as I have noted more than once before, they're simply outmatched by the very wealthy in terms of lawyering and resources.
Regardless, to the extent we're going to rely on a system of income taxation and onerous filing requirements to finance our government, it's perfectly reasonable to demand that people and businesses pay what they owe. So, what's the proposal? Well, it's someone else's:
Proposals to close this "tax gap" often focus on reversing the long-term decline in funding for the I.R.S., allowing the agency to hire more workers and to audit more wealthy taxpayers. But Charles Rossotti, who led the I.R.S. from 1997 to 2002, makes a compelling argument that such an approach is inadequate. Mr. Rossotti says that Congress needs to change the rules, by creating a third-party verification system for business income, too.

The core of Mr. Rossotti's clever proposal is to obtain that information from banks. Under his plan, the government would require banks to produce an annual account statement totaling inflows and outflows, like the 1099 tax forms that investment firms must provide to their clients.

Individuals would then have the opportunity to reconcile what Mr. Rossotti dubs their "1099New" forms with their reported income on their individual tax returns. One might, for example, assert that a particular deposit was a tax-exempt gift.
Offhand, that strikes me as burdensome. One presumes banks could more-or-less automate this process but it would seem to require an inordinate amount of record-keeping for individuals to have to keep track of the source of every debit and credit throughout the year. But I guess that's what accountants are for.
Mr. Rossotti has proposed that the I.R.S. require the new forms only for people with taxable income above a generous threshold. A bill including Mr. Rossotti's plan, introduced by Representative Ro Khanna of California, sets that threshold at $400,000, to minimize the burden on small business. The money is undoubtedly in chasing wealthy tax cheats, but equity argues that business income, like wage income, should be subject to a uniform reporting standard. Small businesses ought to pay their taxes, too.
I'm not sure when $400,000 replaced $250,000 as the threshold for "rich" but it is indeed pretty high–roughly the top 1.5% of all earners. Regardless, sure, people who own small businesses ought to have to pay taxes on their income just like the rest of us. (Whether the businesses themselves should have to pay is a separate question altogether but almost all countries have answered it in the affirmative.)
The proposal would not increase the amount anyone owes in taxes. It would, instead, increase the amount paid in taxes by those who are currently cheating.

It would have the immediate benefit of scaring people into probity.
My guess is that very rich people who are currently cheating will figure out how to avoid this accounting, likely by offshoring their banking. In principle, though, it seems reasonable. And their anecdote is powerful:
Consider what happened after Congress passed legislation in 1986 to require taxpayers to list a Social Security number for each person claimed as a dependent. The government could not easily crosscheck all of those claims then, but the requirement itself caused a sharp drop in fraud. The next year, seven million children abruptly disappeared from tax returns.
That was a 9 percent drop in claimed dependents! (Although the IRS estimated that "20 percent of the vanished dependents were children who had been claimed as dependents by both parents after a divorce," so it wasn't so much phantom children but double-counting.) The same legislation, part of the Reagan tax reforms, also required giving the name and Social of claimed child care providers, substantially reining in off-the-books babysitting.
Alas, remember the aforementioned resource gap?
To realize the full benefit of the new data, however, Congress does need to make a significant investment in upgrading the I.R.S.'s outdated computer systems, and in hiring enough qualified workers to examine suspicious cases and to hold accountable those who cheat.

In 2008, for example, Congress passed a bill to require credit card processors to report payments processed on behalf of online retailers on an annual form called a 1099-K so the I.R.S. could verify the income reported by those retailers. But in December, the Treasury Department's inspector general reported that "resource limitations" had prevented the I.R.S. from investigating more than 310,000 cases in which individuals and businesses failed to report more than $330 billion in income documented on 1099-Ks.
Despite the NYT editorial being a couple of days old and Rossotti's plan having been floating around quite a while, I'm not seeing much new commentary on it. The website where the plan was launched has collected a large number of comments, not surprisingly all favorable, but from across the political spectrum.
It's certainly worthy of discussion. But, absent substantially improving the IRS' resources vis-à-vis those with the most money to hide, it's going to be very difficult, indeed, to close that gap.