Alabama's New Immigration Law Meets The Law Of Unintended Consequences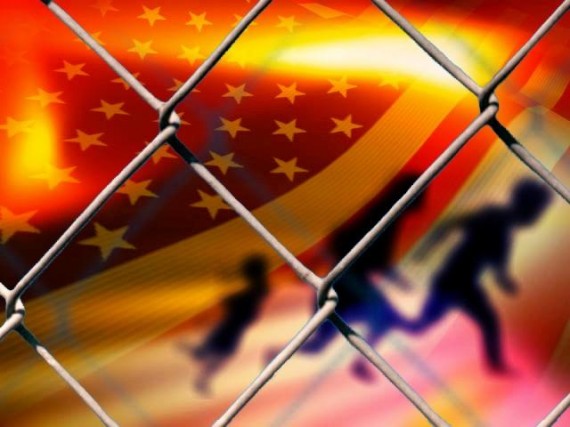 Just as Georgia's new immigration law caused a crisis in the farm industry as migrant workers fled the state, a similar statute in Alabama is having a similar impact in Alabama:
When Tuscaloosa, Alabama, begins rebuilding more than 7,200 homes and businesses leveled by an April 27 tornado, it may find itself missing a workforce capable of putting the city together again.

That's what Ever Duarte, head of the city's Hispanic soccer league, said after losing a third of his teams in a week. Tuscaloosa County's 6,000-strong Hispanic population –including roofers, Sheetrockers, concrete pourers, framers, landscapers and laborers — is disappearing, he said, before a law cracking down on illegal immigrants takes effect.

"They're leaving now, right now," Duarte, 36, said during a pause in a pick-up soccer game last week in a neighborhood gym. "I know people who are packing up tonight. They don't want to wait to see what happens. It started last week. Our league had 12 teams the week before that. Last week, it was eight."
It's more than just weekend soccer leagues that are being impacted, though:
"Hispanics, documented and undocumented, dominate anything to do with masonry, concrete, framing, roofing, and landscaping," said Bob McNelly, a contractor with Nash-McCraw Properties, during an interview at a coffee shop near a destroyed gas station and bank. "There are very few subcontractors I work with that don't have a Hispanic workforce."

The city of 90,000 imposed a moratorium on major reconstruction that ends Aug. 8 to enable it to plan its remaking. The rebuilding, McNelly said, will be harder and more expensive without them:

"It's not the pay rate. It's the fact that they work harder than anyone. It's the work ethic."
So thanks to this law, a highly skilled workforce is getting ready to disappear and the construction industry in Alabama, which could use all the skilled labor it could get right about now, is about to face a labor shortage. Nice work there guys.