Americans Mad As Hell, Still Going to Take It
After days of hype, National Opt-Out Day fizzled. It's a classic collective action problem.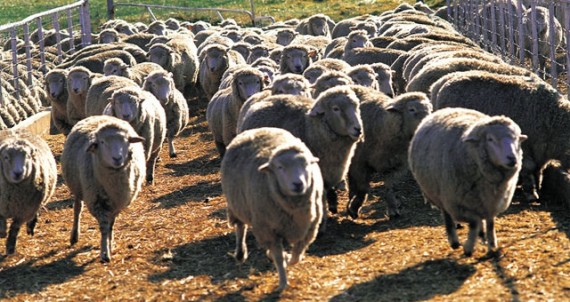 In a story titled "A Media False Alarm Over the T.S.A.," the NYT dissects the failure of National Opt-Out Day. A Drudge video on the outrages of airport security pat-down searches began a host of viral videos, tweets, blog posts, cable coverage, and so forth.
But then, in the real world, nothing happened.

A few passengers opted out and, if anything, lines were shorter because airport security was staffed up and people arrived early just in case.

The occasional protester was surrounded not by angry crowds but eager reporters. Under all the buzz, 80 percent of Americans traveling were still encountering the same procedures that have been in place for years.
Why? Well, David Carr has some guesses:
DISPLACEMENT Deep in their hearts, Americans know that the country has spent almost a decade on a two-front war that has made them feel no safer. Rather than dwelling on the blood and lucre that have been spilled, it's a little easier to hate on the guy in the blue uniform wearing a cheesy badge and making $15 an hour. Beats thinking the terrorists have won.

RACE AND CLASS Even though air travel is far from luxurious, it is a still a big expense during a time of significant economic upheaval, so the people affected tend to be a little better off and more entitled. While many nonwhite Americans have grown up in a country where they are sometimes searched while merely going about their business — unwarranted stop-and-frisks have gone on for decades — white people aren't used to having the hands of the state on them without cause. Unfamiliarity breeds outrage.

[…]

GENDER The issue of personal searches and enhanced visibility on scans would seem to be a more acute one for women, given the objectification of women in general and greater history of assault. But discussion on Twitter included two times as many men as women, according to Trendrr. Something primal is at work here, that speaks to both machismo — boys don't touch boys — and certain male insecurities about being visible to strangers. You thought that dream of being in high school in your underwear was bad.
Uh huh.
Here's a less convoluted answer:  Getting people to defy the airport security regime is an enormous collective action problem.  A strong minority of us are truly outraged by being treated like criminals by our government despite no reasonable suspicion that we've done anything wrong.   But there's not a hell of a lot we can do about it unless there's coordinated action by our fellow citizens, who seem uninclined to do anything.
Sure, you can be John Tyner.  But, aside from getting 15 minutes of fame by putting a video on the Internet, you get no change in the system and enormous personal inconvenience.  Most of us simply have no desire to subject ourselves to that.   Especially at the airport when, almost by definition, we're trying to get somewhere in a hurry. Absent a mass revolt — I picture citizens simply ignoring the TSA agents and keeping on walking through the checkpoints on to their gates en masse — or an army of lawyers, you can't fight city hall.
So, almost everyone who thinks the system outrageous will either decide not to fly — in which case they're invisible — or they just endure the indignity and get on the plane.  That doesn't mean people aren't seething, just that it's damned hard to get people to accept risk when the likelihood of reward is small.
It's especially hard in this case because our government is telling us that these measures are For Our Own Good.  The 9/11 attacks were almost a decade ago but they're still a powerful touchstone.  The result is that those who want to fight the system not only have to buck their own government but also endure scorn from a large swath of their fellow countrymen willing to sacrifice pretty much everything in the name of "safety."