Americans Pay More in Taxes than We Spend on Food, Clothing, and Medicine
Is that right? If so, is it reasonable?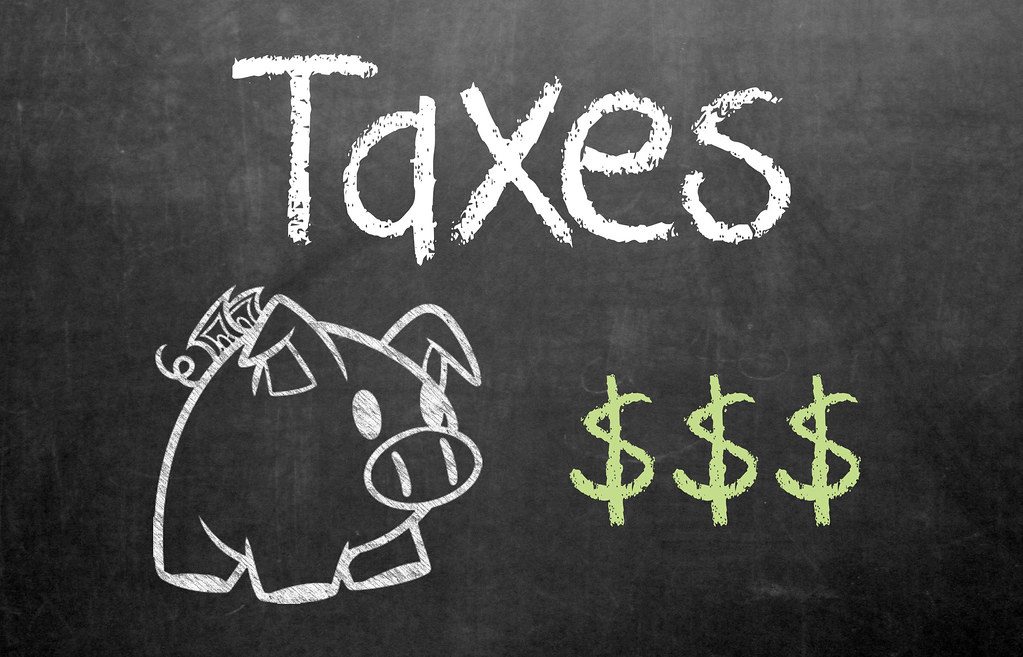 Via memeorandum, I came across a CNS News report headlined "Americans Spent More on Taxes in 2021 Than on Food, Clothing and Health Care Combined." It's based simply on looking at recently-released US Government data.
According to newly released data from the Bureau of Labor Statistics, Americans in 2021 once again spent more on average on taxes than they did on food, clothing and health care combined.

During 2021, according to Table R-1 in the BLS' Consumer Expenditure Survey, American "consumer units" spent an average of $15,495.28 on food, clothing and health care combined, while paying an average of $16,729.73 in total taxes to federal, state and local governments.

"A consumer unit," the BLS says in the glossary for its Consumer Expenditure Survey, "comprises either (1) all members of a particular household who are related by blood, marriage, adoption or other legal arrangements; (2) persons living alone or sharing a household with others or living as a roomer in a private home or lodging house or in a permanent living quarters in a hotel or motel, but who is financially independent; or (3) two or more person living together who use their income to make joint expenditure decisions."

On average in 2021, American consumer units spent $8,289.28 on food; $1,754.39 on clothing (apparel and apparel-related services); and $5,451.61 on health care.

That equaled a combined $15,495.28.

At that same time, American consumer units were paying an average $16,729.73 in net total taxes.

These included $8,561.46 in federal income taxes; $5,565.45 in Social Security taxes; $2,564.14 in state and local income taxes; $2,475.18 in property taxes; $105.21 in other taxes—minus an average of $2,541.71 in stimulus payments received back from the government.
The same was true the previous year:
In 2020, according to BLS Table R-1 for that year, American consumer units paid an average of $17,148.12 in net total taxes and paid $13,927.74 for food, clothing and health care combined.

The $17,148.12 in net total taxes that consumer units paid on average in 2020 included $8,811.78 in federal income taxes; $5,392.35 in Social Security taxes; $2,429.71 in state and local income taxes; $2,353.42 in property taxes, and $71.87 in other taxes—minus an average $1,911.01 in stimulus payments received back from the government.

The $13,927.74 that consumer units paid for food, clothing and health care, included $7,316.47 for food; $1,434.26 for clothing; and $5,177.01 for health care.
Now, CNS is something of a crank site founded by and run by Terence P. Jeffrey, formerly of the Washington Times and Human Events and campaign manager for Pat Buchanan's 1996 Presidential run. His fundraising pitch is hysterical:
If only there were a news source we could trust. One that told the truth, asked the hard questions others won't ask and refused to hang anything on anonymous sources.

There is such a news source, and you're supporting it. CNSNews, run by veteran journalist Terry Jeffrey, covers the news as it should be, without fear or favor. CNSNews follows stories leftist media refuses to cover, such as the enormous costs of our COVID response and the green roots of our energy crisis.

CNSNews has become one of conservative media's most trusted sources for original reporting, investigative reporting, and breaking news. It is the hard news arm of the only organization dedicated to fighting leftist bias in the media and entertainment areas.
We really need an unbiased site to ask hard questions that those damn lefties refuse to answer!
But, in this case at least, Jeffrey is simply taking the topline numbers reported by the BLS. It seems straightforward enough to take these numbers and compare them to tax numbers in the same reports. And a sign of good faith to subtract COVID-related stimulus payments from the tax totals.
So, it seems to me that these numbers are reasonable ones to use and the explanations are
1. The BLS figures undercount food, clothing, and healthcare expenditures and/or overstate taxes. I haven't dug into how these figures are calculated. But it seems reasonable that the BLS has a much better idea of how much we're paying in taxes, since the IRS collects that information in detail, than it does our other expenditures. Additionally, while Jeffrey quite reasonably deducts stimulus payments, it's arguable that we should also deduct other payouts from the figure.
2. It's perfectly reasonable that all-in payments for federal, state, and local taxes should exceed expenditures on food, clothing, and health care. Government provides a lot of services, including the common defense, infrastructure, law enforcement, dispute resolution, education, a social safety net, and so much more. Meanwhile, even in this time of high inflation, food is a pretty small share of our budget, clothing is absurdly cheap, and a lot of folks get their health care for free or close to it through government programs paid for by taxes.
Or am I missing something?