An Actual Conversation About Sarah Palin
Sarah Palin is smarter than Stephen Hawking -- but probably not Bill Gates.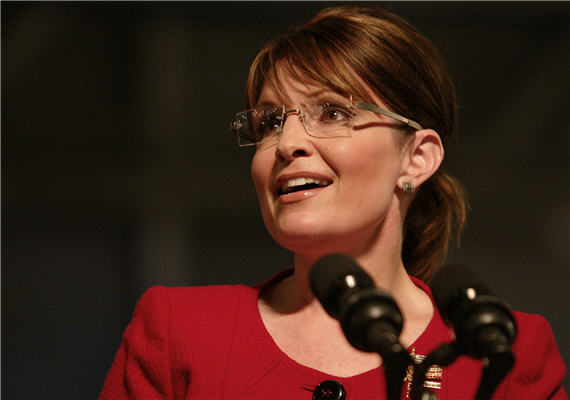 So, a Sarah Palin supporter sends me a tweet that says, "new at NPR, how OTB hates Palin so much they can't get history right."
Somewhat befuddled, I follow the link to an NPR interview with a historian who explains that Sarah Palin got all the facts of the Paul Revere story wrong but, in his mind, vindicates Palin because he agrees with the interviewer's bizarre interpetation that Palin kinda-sorta got it right.
My posting explaining the story to him, shockingly, doesn't help.
So, he tweets, "just scanned your twitter feed for Palin mentions. Looks like you write & repost only antiPalin stories that support your beliefs."
I quip, "When Palin does noteworthy non-idiotic things, I mention them. Alas …"
He retorts, "careful your closet liberal leanings are bordering on misogyny. If you can't find anything nice to say about @SarahPalinUSA …"
I reply: "You caught me: My chief objection to @sarahpalinusa is that she's a woman, not that she's an ignoramus."
His retort: "Going from mayor, to Chairwoman of the Alaska Oil & Gas Conservation Commission to Governor makes @sarahpalinusa smarter than you."
To which I respond, "Right….the chief way to demonstrate intelligence is to get elected to political office? By that standard, @sarahpalinusa is smarter than Stephen Hawking and Bill Gates, too." (2 tweets)
Without skipping a beat: "Maybe Hawking, not Bill. "
Sigh.
The rest of his tweet, though, gets to a more general theme that I get: "My issue is your lack of team spirit. Your constant heckling of @SarahPalinUSA is in bad form."
To which I respond: "I'm a Cowboys fan and constantly called for Wade Phillips to be fired, too."  Thinking that too cryptic, I add: "2/3 of the country think Palin's unqualified to be president. Nominating her means four more years for Obama."
He responds, "Im a @THEHermanCain fan myself, but piling on @SarahPalinUSA is still bad form. When do we get to read how boring @MittRomney is?"
I tell him I've been writing about that since 2007.