An Authoritarian Tale
Don't offend the Lt. Governor in Texas.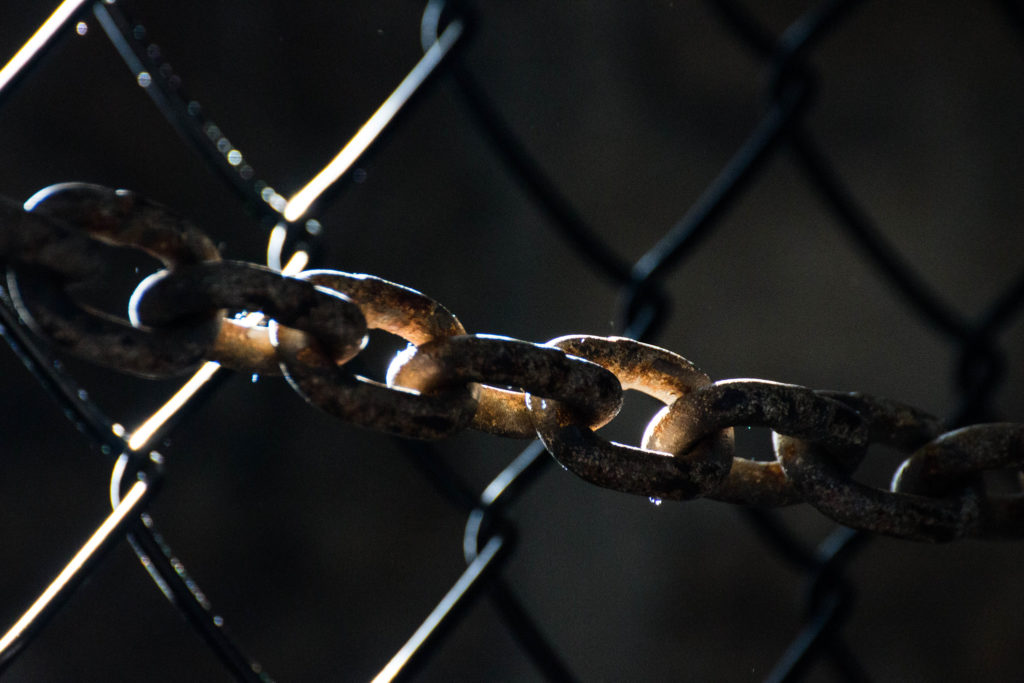 The Texas Tribune reports: Texas A&M suspended professor accused of criticizing Lt. Gov. Dan Patrick in lecture.
Joy Alonzo, a respected opioid expert, was in a panic.

The Texas A&M University professor had just returned home from giving a routine lecture on the opioid crisis at the University of Texas Medical Branch in March when she learned a student had accused her of disparaging Lt. Gov. Dan Patrick during the talk.

In the few hours it took to drive from Galveston, the complaint had made its way to her supervisors, and Alonzo's job was suddenly at risk.
The basics are that Alonzo is a Texas A&M clinical assistant professor in the Department of Pharmacy Practice (meaning she is untenured) who gave a guest lecture on her topic of expertise at the UT Medical Branch in Galveston. She apparently said something about Texas Lt. Governor Dan Patrick which some students found "offensive." This led to her being placed on paid leave for several weeks.
There was never any clarification as to what she said that was so offensive. The closest that anyone can come is that some anecdote was the problem:
…Dean George Udeani said in a memo to Alonzo that during the lecture she "related an anecdote and an interaction with a state official."

"I understand that your comment did not assign blame. However, some members of the audience felt that your anecdote was offensive," he wrote.

"While it is important to preserve and defend academic freedom and as such be able to discuss and present to students and the public the results of research observations and strategies, you should be mindful of how you present your views," Udeani said.
I find all of this remarkable on a number of levels, both as a university administrator and a scholar of democracy.
I am utterly stunned, as an administrator, that a student complaint, especially this vaguely described, could possibly have resulted in a muli-week paid suspension. I could conjure scenarios in which I might seek to immediately speak with a faculty member after a complaint. I can certainly even envision scenarios in which I would remove a faculty member from their teaching duties, but it would have to be pretty bad. At a bare minimum, putting a faculty member on leave in the middle of a semester could be very disruptive, depending on their teaching schedule and other duties.
Had she threatened violence against Patrick, or some criminal activity, then I could see a pretty serious reaction. If she had been viciously insulting to the students in the room, then yes, keep her out of the classroom and investigate. But if she did any of those things, no one appears to have heard them. And it remains telling that none of the official communication shared in the Tribune piece gives much of a hint.
Moreover, I would note that the students interviewed for the piece couldn't even figure out what she might have said:
According to one student who asked to remain anonymous for fear of retaliation from the school, some students wondered if it was when Alonzo said that the lieutenant governor's office was one of the reasons it's hard for drug users to access certain care for opioid addiction or overdoses.

A second student who also asked to remain anonymous for the same reason said Alonzo made a comment that the lieutenant governor's office had opposed policies that could have prevented opioid-related deaths, and by doing so had allowed people to die.

A third student who also spoke on the condition of anonymity said Alonzo talked about how policies, like the state's ban on fentanyl test strips, have a direct impact on the ability to prevent opioid overdoses and deaths. A push to legalize the test strips died earlier this year in the Patrick-led Senate despite support from top Republicans, including Abbott.

All of the students interviewed said they felt Alonzo's comments were accurate and they were not offended by anything in the presentation.

In a statement provided by Copelin, the A&M system spokesperson, Alonzo said "her remarks were mischaracterized and taken out of context," but she did not confirm exactly what the comments were.
All I can figure is that the university felt some kind of significant political pressure to respond.
Alonzo was right to be afraid. Not only were her supervisors involved, but so was Chancellor John Sharp, a former state comptroller who now holds the highest-ranking position in the Texas A&M University System, which includes 11 public universities and 153,000 students. And Sharp was communicating directly with the lieutenant governor's office about the incident, promising swift action.

Less than two hours after the lecture ended, Patrick's chief of staff had sent Sharp a link to Alonzo's professional bio.

Shortly after, Sharp sent a text directly to the lieutenant governor: "Joy Alonzo has been placed on administrative leave pending investigation re firing her. shud [sic] be finished by end of week."

The text message was signed "jsharp."
That the system Chancellor was immediately involved suggests to me that one of the students was politically connected. Typically the Chancellor is not going to be immediately involved (within hours!) in a student complaint. It is also, in my mind at least, insanely unusual for the Chancellor to be making such pronouncements and pursuing a course of action on such scant information. This is just pure power politics from my perspective.
So, as a scholar of democracy, this is just chilling. Indeed, if anyone should be fair game for public scrutiny and criticism, it should be politicians. So, let's assume, for the sake of argument, that Alonzo said really critical things about Patrick, so what?
And back to my administrator hat, I would note that it is 100% an academic freedom issue for a policy expert to criticize policy, including government officials who are making and implementing said policy. If an expert on the opioid crisis cannot criticize Texas state officials on opioid policy who can?
This is terrorizing a scholar because someone in the audience was offended and, more to the point because something was said about a powerful person.
Worse, no one really knows what the offending utterance was.
This is very much the stuff of authoritarian government, where some criticism of a governmental official can lead to significant consequences for a mere citizen. Moreover, it is using fear of punishment as a means of controlling dissent. The fact that it is unclear as to what the offensive utterance was only heightens the fear and the impulse to self-censorship. Best not to mention state officials at all for fear of risking your livelihood. For that matter, what else might one say that is "offensive" that might get one in serious trouble?
It is further concerning to think that a student or students feel emboldened to act like unofficial political officers, reporting to the authorities when the party is being disparaged. I find the whole thing, from the students to the state officials to the cowardice of university administrators, to be utterly appalling.