Oklahoma Judge Issues Massive Verdict Against Johnson & Johnson In Opioid Trial
An Oklahoma state court Judge has handed down what many are hailing as a landmark ruling related to the opioid crisis, but there's reason to be skeptical about his conclusions.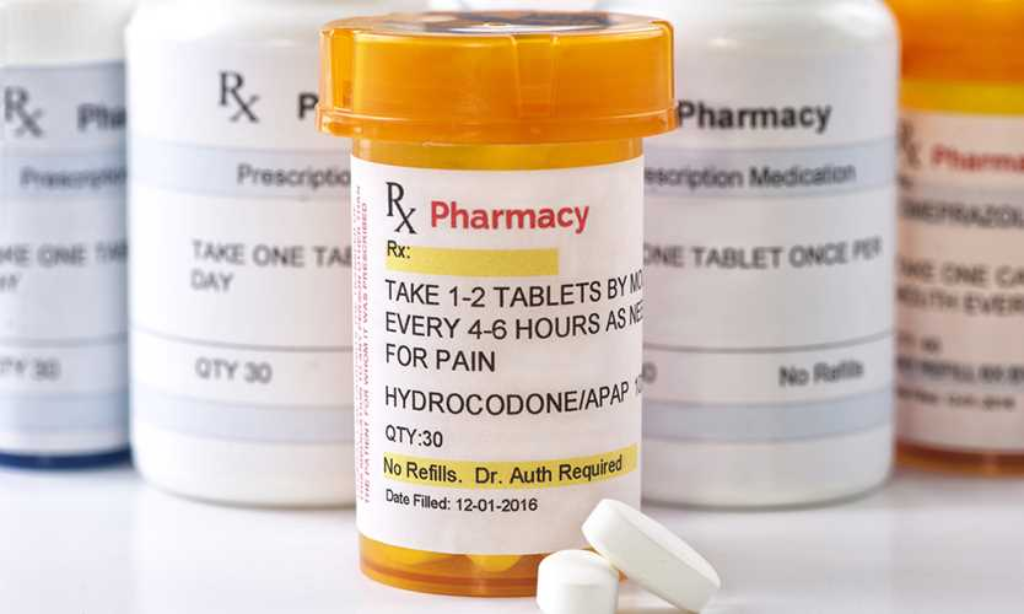 A state court judge in Oklahoma handed down a ruling on Monday in favor of the state in its lawsuit against pharmaceutical giant Johnson & Johnson, ordering the company to pay more than half a billion dollars in damages for its role in marketing Oxycodone through physicians, thus contributing to the nation's opioid crisis:
NORMAN, Okla. — A judge Monday found Johnson & Johnson responsible for fueling Oklahoma's opioid crisis, ordering the health-care company to pay $572 million to remedy the devastation wrought by the epidemic on the state and its residents.

Cleveland County District Judge Thad Balkman's landmark decision is the first to hold a drugmaker culpable for the fallout of years of liberal opioid dispensing that began in the late 1990s, sparking a nationwide epidemic of overdose deaths and addiction. More than 400,000 people have died of overdoses from painkillers, heroin and illegal fentanyl since 1999.

"The opioid crisis has ravaged the state of Oklahoma and must be abated immediately," Balkman said, reading part of his decision aloud from the bench Monday afternoon.

"As a matter of law, I find that defendants' actions caused harm, and those harms are the kinds recognized by [state law] because those actions annoyed, injured or endangered the comfort, repose, health or safety of Oklahomans," he wrote in the decision.

With more than 40 states lined up to pursue similar claims against the pharmaceutical industry, the ruling in the first state case to go to trial could influence both sides' strategies in the months and years to come. Plaintiffs' attorneys around the country cheered the decision, saying they hoped it would be a model for an enormous federal lawsuit brought by nearly 2,000 cities, counties, Native American tribes and others scheduled to begin in Cleveland, Ohio, in October.

Balkman did not give the state everything it sought — state attorneys had asked for $17.5 billion over 30 years for treatment, emergency care, law enforcement, social services and other addiction-related needs. But the judge concluded it would cost $572 million to address the crisis in the first year based on the state's plan. He said the state did not provide "sufficient evidence" of the time and money needed to respond after that.

At a news conference following the decision, Oklahoma Attorney General Mike Hunter described it as a "great triumph" two years in the making.

But just moments after the judge ruled, Johnson & Johnson, which has denied wrongdoing, said it would appeal. Company attorney Sabrina Strong said at a news conference, "We are disappointed and disagree with the judge's decision. We believe it is flawed.

"We have sympathy for those who suffer from opioid use disorder," Strong added. "But Johnson & Johnson did not cause the opioid abuse crisis here in Oklahoma or anywhere in this country."

Elizabeth Chamblee Burch, a professor at the University of Georgia School of Law who followed the case, said in an email that other states will almost certainly adopt some of Oklahoma's strategy — for instance, arguing for Johnson & Johnson's culpability because it had two subsidiaries that produced, refined and supplied the ingredients for opioids to many other companies.

But with state laws differing, it is unclear whether other plaintiffs would be successful at proving the company harmed their residents, she said.
Alexandra Lahav, a professor at the University of Connecticut School of Law, said it's too early to predict the impact of Balkman's decision on future cases.

"I think it's important that people remember that this is just Oklahoma law, and it's a lower court judge," she said. "It hasn't been vetted on appeal yet."

Still, she said, the ruling may provide momentum to the idea that there is merit to these claims and encourage other states to pursue similar strategies.

As an outside observer, Lahav said, she is not convinced that Johnson & Johnson's role as supplier of raw materials to other drug companies sufficiently connects it to the opioid crisis. But Balkman clearly accepted that, she said.

"I'm unconvinced that should be laid at Johnson & Johnson's door," she said.

Hunter (R) brought suit in 2017 against Johnson & Johnson and two other major drug companies, accusing them of creating "a public nuisance" by showering the state with opioids while downplaying the drugs' addictive potential and persuading physicians to prescribe them even for minor aches and pains. Before the late 1990s, physicians reserved the powerful drugs primarily for cancer and post-surgical pain, as well as end-of-life care.

More than 6,000 Oklahomans have died of painkiller overdoses since 2000, the state charged in court papers, as the number of opioid prescriptions dispensed by pharmacies reached 479 every hour in 2017.

Johnson & Johnson's products — a prescription opioid pill and a fentanyl skin patch sold by its subsidiary, Janssen Pharmaceuticals — were a small part of the painkillers consumed in Oklahoma. But Hunter painted the company as an industry "kingpin" because two other companies it owned had grown, processed and supplied 60 percent of the ingredients in painkillers sold by most drug companies.

"At the root of this crisis was Johnson & Johnson, a company that literally created the poppy that became the source of the opioid crisis," the state charged.

The state also said the health-care giant actively took part in the industry's effort to change doctors' reluctance to prescribe opioids by mounting an aggressive misinformation campaign that targeted the least knowledgeable physicians.

The company's "marketing scheme was driven by a desire to make billions for their pain franchise," Hunter wrote. "To do this, they developed and carried out a plan to directly influence and convince doctors to prescribe more and more opioids, despite the fact that defendants knew increasing the supply of opioids would lead to abuse, addiction, misuse, death and crime."
I didn't follow this case closely and quite honestly haven't dived deeply into the complex issues surrounding the opioid crisis in the United States beyond what's been covered in the news. It seems to me, though, that this verdict is excessive and that the ruling itself ends up assigning far more liability to Johnson & Johnson and its subsidiaries than the evidence supported either in the case that was laid out before him or in what we know about the opioid crisis in general and the factors that have helped create what some people call the "Hillbilly Heroin" phenomenon that has led to overdose deaths, suicides, and other issues related to drug addiction.
As German Lopez at Vox has noted, the opioid epidemic essentially has taken the form of three phases:
The opioid epidemic can be understood in three waves. In the first wave, starting in the late 1990s and early 2000s, doctors prescribed a lot of opioid painkillers. That caused the drugs to proliferate to widespread misuse and addiction — among not just patients but also friends and family of patients, teens who took the drugs from their parents' medicine cabinets, and people who bought excess pills from the black market.

A second wave of drug overdoses took off in the 2000s when heroin flooded the illicit market, as drug dealers and traffickers took advantage of a new population of people who used opioids but had either lost access to painkillers or simply sought a better, cheaper high. And in recent years, the US has seen a third wave, as illicit fentanyls offer an even more potent, cheaper — and deadlier — alternative to heroin.

It's the first wave that really kicked off the opioid crisis — and where opioid makers and distributors come in.

Manufacturers of the drugs misleadingly marketed opioid painkillers as safe and effective, with multiple studies tying the marketing and proliferation of opioids to misuse, addiction, and overdoses. Opioid makers like Johnson & Johnson, Purdue, Endo, Teva, and Insys are all accused of playing a role here.

As a group of public health experts explained in the Annual Review of Public Health, the companies exaggerated the benefits and safety of their products, supported advocacy groups and "education" campaigns that encouraged widespread use of opioids, and lobbied lawmakers to loosen access to the drugs.

The result: As opioid sales grew, so did addiction and overdoses.
Obviously, the drug manufacturers and the medical profession played a role in all of this in the drugs were often marketed as being safe, effective, non-addictive medications that could relieve chronic pain or pain associated with surgery or medical treatment. It seems fairly clear, though, that a good part of the responsibility for the first wave of the addiction crisis that Lopez wrote about lies with doctors who handed out prescriptions for opioids like they were, well, candy and many people took them believing that they were ingesting a safe and non-addictive product.
For many people, course, that's exactly what Oxycodone and other manufactured opioids were, and for many people, they were an essential part of dealing with the pain associated with surgery or injury. When I had my wisdom teeth pulled, for example, I was given a prescription for one of these opioid drugs in case I needed it. The same thing happened many years ago when an at-home accident resulted in a trip to the emergency room and more stitches than I care to admit to at this point. In neither case did I bother to have the prescription filled nor did I use the pills I was given because, well, I didn't need them. That's not always true of people who were in the situation(s) I was in, and the fact that this new class of drugs existed that allowed them to function without being in pain seems to me like it was a positive thing, not a negative one.
Opioid drugs have also meant the difference between a bearable and unbearable life with chronic back pain and other issues that made simple tasks impossible. To argue now that the drugs themselves are responsible for the entire addiction crisis, rather than the people who used the drugs for illicit purposes or engaged in illegal schemes to obtain them on the black market is to argue, falsely, that opioid are essentially no different from tobacco products which, even when used properly, ultimately lead to cancer, emphysema, and other diseases.
The final problem with the ruling and verdict in this case is the fact that the evidence developed at trial appears to show that Johnson & Johnson and its subsidiaries played only a small role in the market and distribution of these drugs in Oklahoma specifically. Additionally, it's worth noting again the manufacturers and distributors of these drugs are not the ones who put them in the hands of patients and users. The responsibility for that lies with the medical profession and the individual doctors who wrote prescriptions for these drugs whenever their patients complained of pain. The fact that they in general, and J&J in particular, are being targeted is largely due to the fact that its the drug companies that have deep pockets.
Johnson & Johnson has already announced their intention to appeal the ruling, which will make its way through the Oklahoma appellate court system and, if there are any Federal issues involved, could ultimately end up before the U.S. Supreme Court. At issue in the appeal will likely be the extent to which the evidence justified holding J&J responsible for all of the demonstrable damage that Oklahoma claimed in the case and the size of the damage award which, although it was far below the $17 billion that the state was requesting, still seems to me to be rather excessive. In the meantime, with this ruling in the books, look for other states to pursue similar lines of argument both against these defendants and against other drug manufacturers involved in the sale and marketing of opioids. Whether any of that will help the people suffering from addiction is another question entirely.
Here's the Court's ruling:
Oklahoma Et Al v. Johnson &… by Doug Mataconis on Scribd