Anfernee Simons Bucks One-and-Done, Heads for NBA
A top basketball prospect is skipping the farcical year in college before turning pro.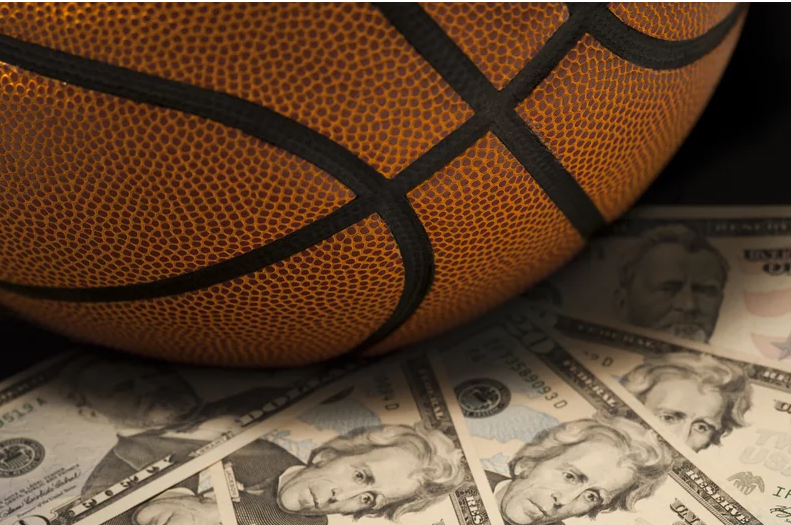 ESPN ("Anfernee Simons declares for NBA draft, forgoing collegiate eligibility"):
Anfernee Simons will forgo his collegiate eligibility and declare for the 2018 NBA draft, he informed ESPN.

"After discussing the matter with my parents, I have decided to forgo the opportunity to play in the NCAA and to instead enter the NBA draft," Simons said. "I am very thankful for the support I received at IMG Academy and from the NCAA coaches who recruited me. I am ready and excited to pursue my dream of playing in the NBA."

Simons, a top-10 high school recruit according to the ESPN 100, is eligible for the 2018 draft as a postgraduate, being one year removed from his high school graduation, and turning 19 in June, thus satisfying NBA requirements. He spent his fifth year of high school at IMG Academy in Bradenton, Florida, and was recently named to the prestigious Nike Hoop Summit and Jordan Brand Classic events.
Traditionally, of course, players spent three or four years in the college game developing. The NCAA was for all practical purposes a minor or developmental league for the NBA. With rare exceptions like Moses Malone, everyone went to college and only those who could get a "hardship" waiver—demonstration that their family economic situation was especially desperate—were allowed to leave early. By the mid-1990s, though, that process became a sham and more and more top players—most notably Kevin Garnett and Kobe Bryant—declared for the draft right out of high school and became superstars.
The overwhelming number of them, however, were busts. This upended the whole point of the lottery system, which was to give the worst team a shot at the best players. Even though the 18-year-olds almost inevitably failed to make the transition to the professional game, general managers afraid of missing out on the next Garnett, Bryant or Lebron James nonetheless continued to gamble on prospects based on projections.
Back in 2005, the NBA's new collective bargaining agreement required that players be at least 19 years old and one year removed from their high school class' graduation date to be eligible for the draft. This was good for the players and the league but awful for the college game.
Because that same CBA also included a rookie cap, there was a strong urgency to get into the league as soon as possible. While some went off to Europe or Asia to play semi-pro ball, most top prospects went to college. But, because it was truly a matter of simply waiting until NBA draft eligibility, even the illusion of being a student-athlete was eschewed. Players did the bare minimum to ensure collegiate eligibility but that doing that for a single basketball season isn't that tough—one can even get put on academic probation after the first semester since there's no intention of finishing the second semester.
This created some perverse incentives, indeed, including the pay-for-play scandals that the FBI has been investigating for the last couple of years.
I would be shocked if more players didn't follow Simons' model or that of the younger Ball brothers. It makes far more sense for can't-miss NBA prospects to go to an IMG academy or a professional league elsewhere to focus their energies 100 percent on basketball without the hypocrisy of pretending to be a college student.