'Angry Birds' Earned $100 Million Last Year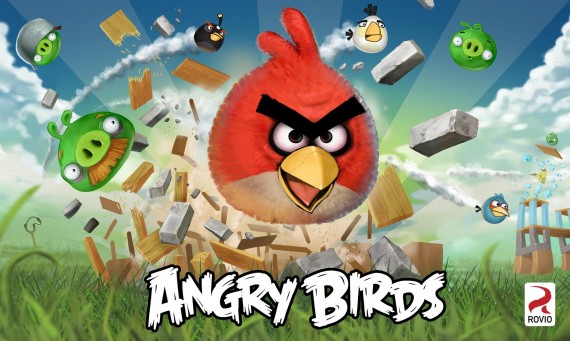 That annoyingly addictive game on your phone is worth some money apparently:
"Angry Birds" started in December 2009 as a silly mobile-phone game that involves sling-shotting cartoon birds at smirking pigs. Now it's a $100 million-a-year business..

Rovio Entertainment, the Finnish game developer behind the "Angry Birds" franchise, said today its revenue totaled EUR75.4 ($98.7 million) last year.

That revenue didn't come solely from the game downloaded 648 million times last year. About 30% stemmed from merchandising and licensing. Last year Rovio began turning "Angry Birds" into an entertainment franchise, pushing into movies, books, toys and even "gummy" candy.

In March this year, Rovio launched the fourth installment of the Angry Birds franchise, where the birds and their arch enemies, the pigs, moved into space. The game became the world's fastest-growing mobile game, hitting 50 million downloads within 35 days of its launch.

Rovio didn't provide any comparable financial figures for 2010, but said its staff headcount grew to 224 during 2011, from 28 in 2010. The company recently announced plans to expand into Sweden by opening a games studio in Stockholm.
I'm not sure where the money is coming from given that, at least on my Droid, the downloads are free.