Are Marriage Proposals Stupid?
The grand gesture may put undue pressure on women in making an important life decision.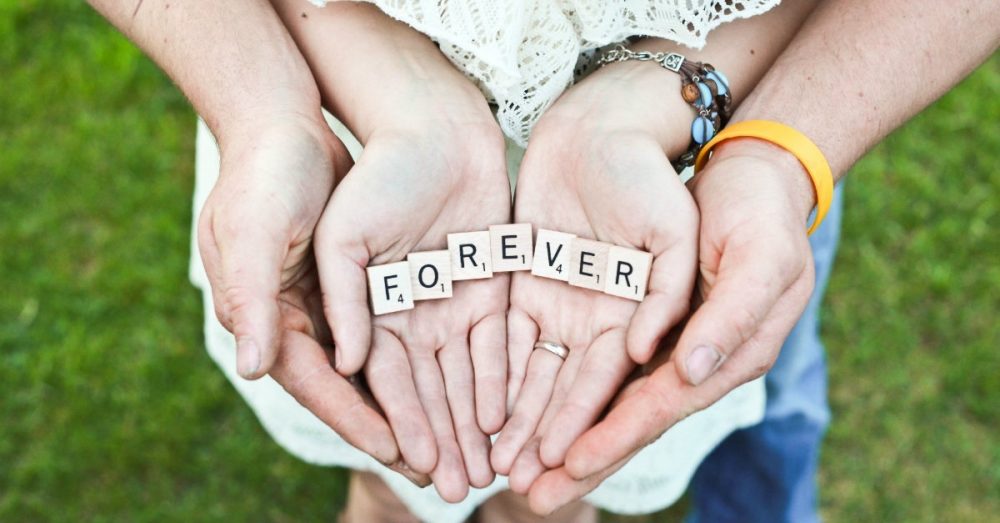 Caroline Kitchener argues, "Marriage Proposals Are Stupid."
Her initial critique is only mildly interesting:
Since the second wave of the feminist movement crested in the 1970s, almost every antiquated gender tradition in the United States has been seriously challenged. But not the proposal. "It's been extremely resistant to change," said Stephanie Coontz, a professor of marriage and family history at Evergreen State College. In 95 percent of proposals between heterosexual couples, it's still the man who asks the question, according to a study conducted by the Associated Press and GfK Public Affairs & Corporate Communications. "He makes this over-the-top attempt to show the woman that, even if we play things equally from here on out, in this, we will be traditional," Coontz adds. There is no time to pause, discuss, call friends for their advice, and think it over. You just have to know.

In some ways, proposals do seem to be changing, but in the opposite direction. They're becoming less egalitarian: less conversation-like and more elaborate and fantastical. Ellen Lamont, assistant professor of sociology at Appalachian State University, interviewed 105 people about their proposals. "The women needed a story to tell their friends," Lamont said. "There was more interest in the proposal being a public spectacle. If it was more of a conversation, it didn't have the same impact."

She attributes this to social media. Now, when a couple gets engaged, the Facebook or Instagram post is an essential part of the process. "Women want that perfect picture—him down on one knee; her, hand on cheek, surprised." Lamont says that most of the men in her study, on the other hand, professed to not caring about the details. "They were like, 'Whatever, I was going to propose anyway. If this is what makes her happy, I'm going to do it.'" For gay couples, these norms—and the larger, gendered roles partners are expected to enact in their relationships—are in flux.
But embedded in that is the more important one:
But responsible decisions aren't made in the moment. They're the product of dialogue and careful, measured consideration. Even if a couple is already living together, marriage is a big step. There are important questions to ask: How will finances work? Would you move across the country for a job? Will we have children, and if we do, will you change the diapers? When he's down on one knee, with friends hiding in the bushes, there is no time to get answers or air doubts. And, while most couples probably won't admit it, facing this particular milestone, doubts are normal. They don't mean you love your partner any less.

Because elaborate proposals inhibit conversation, they pressure the person being asked to say yes. If the subject of marriage comes outside the context of a proposal, Coontz says, a woman is free to tell her partner she isn't ready. "But when the actual proposal comes," she told me, "it's still so wrapped up in the old tradition of males taking initiative and females being delighted that it's very painful for everyone if it doesn't go the way we expect—for the women who has to say no, for the man who feels humiliated, and for any public audience."

Today some couples will try to have both: the conversation, and the show. They'll make sure they're on the same page about marriage, and then the woman will wait for the man to pick the perfect time and place. While this approach certainly helps, these conversations may be somewhat suffocated by the knowledge that a proposal is looming, and a desire to preserve some element of surprise for the big moment. (When I proposed to my boyfriend, we had already talked beforehand. The proposal was lovely, but I still wonder if it was really necessary.)

But many couples do not have these conversations, and the proposal really is when the decision gets made—sometimes poorly. A few women in Lamont's study admitted that they said yes even though they really didn't want to get married. Faced with an extravagant proposal, realizing how much work must have gone into it, they felt they had to choose between an engagement and a breakup. "I felt like it would be saying no to the relationship, rather than just saying no to the proposal," one woman told Lamont. "I didn't think we could come back from that." As my colleague Megan Garber has written, women—more so than men—aggressively avoid awkward situations. Cultural forces, she writes, "demand that they be accommodating. That they be pleasing. That they capitulate to the feelings of others, and maintain a kind of sunny status quo." Just go with the flow, these forces suggest. Be chill. Get married.
The interplay between on-the-spot nature of the event and pressure women face to be accommodating never really occurred to me. It's a strong point.
I've never given the issue all that much thought because "over-the-top" and "public spectacle" has never been my style. When I'm in a dating relationship that's serious enough that a long-term future seems plausible—and, frankly, I tend to end things quickly if it doesn't—I just naturally have the sort of conversations Kitchener describes as desirable.
Indeed, it surprises me that a lot of people seemingly get married without discussing obvious issues like whether they want to have kids or whether they'll co-mingle finances. By the time I finally proposed to my late wife, we'd not only talked about the whether but how many and what their names would be. Then again, we were both absurdly practical about most relationship matters, whether by nature or simply as a function of being older. We'd already bought her ring by the time I "asked," making the answer something of a foregone conclusion.