Army at Odds with Mubarak and Suleiman?
Was Mubarak's speech last night in defiance of the military?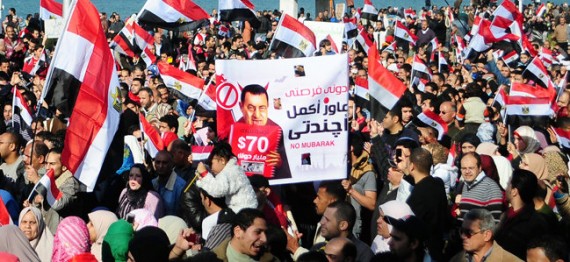 Via ahramonline:  Army and presidency at odds – says former intelligence official
Maj. Gen. Safwat El-Zayat, a former senior official of Egypt's General Intelligence and member of the Egyptian Council of Foreign Affairs, asserted, in an interview with Ahram Online, that the address delivered by President Mubarak last night was formulated against the wishes of the armed forces, and away from their oversight. He claimed that Vice Preisdent Omar Suleiman's address, which came on the heels of Mubarak's address, was equally in defiance of the armed forces and away from its oversight.

Attributing this information to his own sources within the Egyptian military, Maj. Gen. El-Zayat said there was now a deep cleavage between the armed forces, represented in its Supreme Council, and the Presidential authority, represented in both President Mubarak and his Vice President, Omar Suleiman.
If this is true, several things come to mind:
1)  It explains why, yesterday, it appeared that the military (in its Communiqué #1) was about to support Mubarak's resignation and then no resignation materialized.
2)  This supports the very real possibility that the military removed Mubarak from power today, rather than Mubarak simply handing power over to the military.
3)  It also explains why Mubarak has not spoken since the "resignation" and why the Vice President looked a bit shaken (again, in contrast to last night) when he spoke earlier today.
Note:  Al-Ahram is an Egyptian newspaper that has been in publication since 1875