Army Recruiting Fraud Scandal
Hundreds of soldiers allegedly scammed a system that awarded bonuses for referring recruits.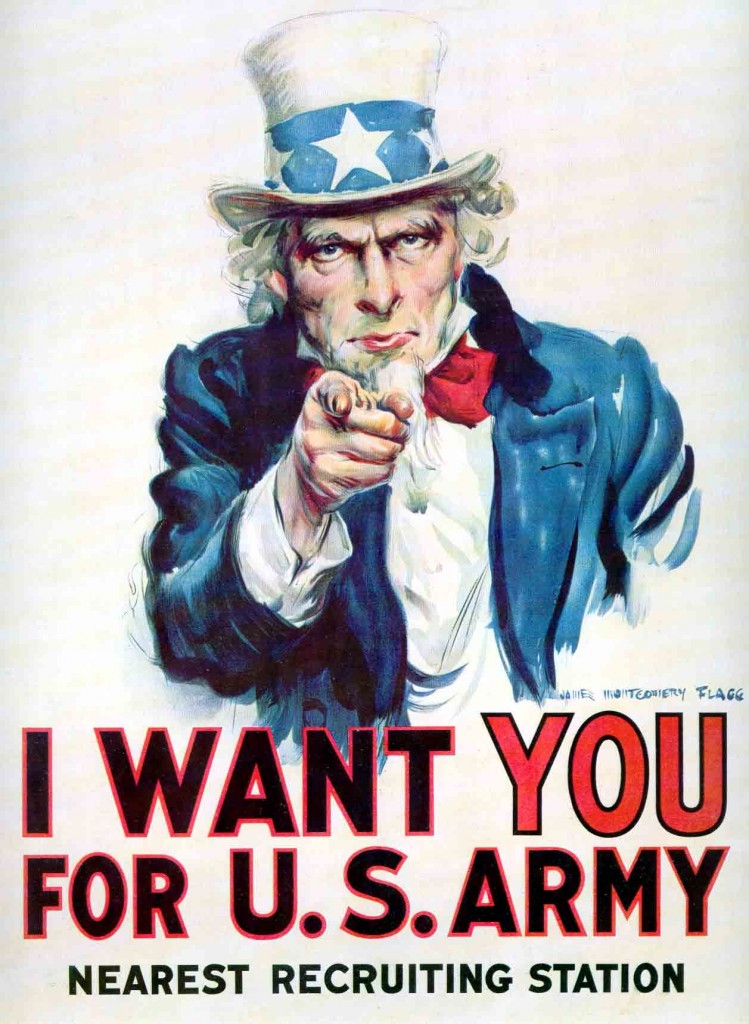 Hundreds of soldiers allegedly scammed a system that awarded bonuses for referring recruits.
USA Today ("Recruiting fraud, kickback scandal rocks Army"):
More than 800 soldiers are under criminal investigation for gaming a National Guard program that paid hundreds of millions in bonuses to soldiers who persuaded friends to sign up during the darkest years of the wars in Iraq and Afghanistan, USA TODAY has learned.

Fraudulent payments total in the "tens of millions"; one soldier allegedly pocketed $275,000 in illegal kickbacks, according to documents obtained by USA TODAY. At least four others made more than $100,000 each.

"This is discouraging and depressing," Sen. Claire McCaskill, D-Mo., said in an interview. "Clearly, we're talking about one of the largest criminal investigations in the history of the Army."
The report is rather sketchy but this appears to be the crux of the scandal:
Soldiers serving as recruiters were barred from receiving payments, although there were few measures to prevent that from happening. Cash in payments of $2,000 to $7,500 were directly deposited into the participating soldier's bank account.

An Army audit found that 1,200 recruiters had received payments that were potentially fraudulent, and another 2,000 recruiting assistants had received questionable payments. More than 200 officers remain under investigation, McCaskill said. As of January, there were 555 active investigations involving 840 people, she said.

In all, as many as 100,000 soldiers will have to be screened to determine whether they scammed the system, she said.

"Frankly, a halfway sophisticated high school student could have seen ability to commit fraud here," McCaskill said.

McCaskill has also called on officials from Document and Packaging Broker Inc., the contractor that ran the program for the Army to testify. In 2007, the contractor told the Army about cases of potential fraud, congressional sources say.

The entire program, she said, may have broken federal law from the start. Congress limited the bonuses that could be paid for potential recruits, limits that were disregarded in this case.
As I've noted many times over the years, the high pressure quota system for military recruiters practically invites fraud in its own right. Recruiters routinely lie to the seventeen- and eighteen-year-old kids who are their primary target, promising them things they know they can't deliver to get them to sign the contract. They constantly game the system to get even those recruited legitimately into the right slots.
Here, it's pretty much a no-brainer that, if there's money to be had for getting people to sign up, that the people already being paid to sign people up–and under tremendous ethical strain, anyway—are going to game the system. Take somebody that's going to sign up anyway, have a buddy "refer" them to you, and split the profits. Uncle Sugar has plenty of money, so nobody gets hurt!
Of course it's unethical, even scandalous. And, of course, those committing said fraud ought be severely punished. But McCaskill is absolutely right here: the system here practically invited abuse.