Balancing Secrecy and Democracy
"I don't condone leaking secrets. But nor do I condone a policy that can only work in secret." - Bernard Finel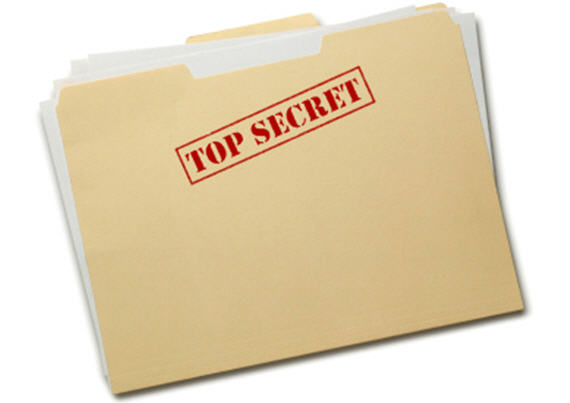 "I don't condone leaking secrets. But nor do I condone a policy that can only work in secret." – Bernard Finel
We're in agreement on both counts.
I've been arguing for quite some time — although not as long as my colleague Dave Schuler — that Afghanistan is about as good as it's going to get and thus it's no longer worth the cost in American blood and treasure to keep slogging on in vain.
There are legitimate operational secrets to be kept while we're at war.  Additionally, the fact that information shared with the American people is also shared with our enemies and the publics of situational allies makes transparency and full candor difficult.   But our leaders owe it to us to present a realistic account of where we are in this thing rather than engaging in feel good propaganda.
The problem — and I don't know whether Bernard and I are in agreement here — is how to balance these competing interests.
As noted in my early morning post on the matter, I don't believe junior personnel who have taken an oath to protect classified information in order to receive it have the right to betray said oath in the name of whistle blowing.  The stakes are too high and, frankly, I don't trust junior operatives to make that call.  And there are legitimate ways of questioning public policy that one finds immoral.
The problem with anointing those who leak classified information to the press as heroes of democracy is that we risk destroying a necessary system.   The upshot of the WikiLeaks phenomenon won't be greater transparency and less casual classification — both of which, again, I support — but rather more stovepiping of information.
The first natural reaction will be for those who hold classified information to be even more stingy in sharing it.  If we can't assume that people who've been read into the system will keep their word, then we'll define "Need To Know" even more stringently.
Relatedly, foreign governments are less likely to trust our intelligence system to keep their secrets.
Even if the 92,000 pages of material leaked turns out to be no big deal in and of itself — which seems to be the working consensus in the hours since they hit the streets — it could be crippling in its ripple effects.