When Is A Leak Not Really A Leak? When It's Beneficial To Those In Power, Apparently
Outrage over leaks like those that Edward Snowden makes doesn't exist when its politicians doing the leaking.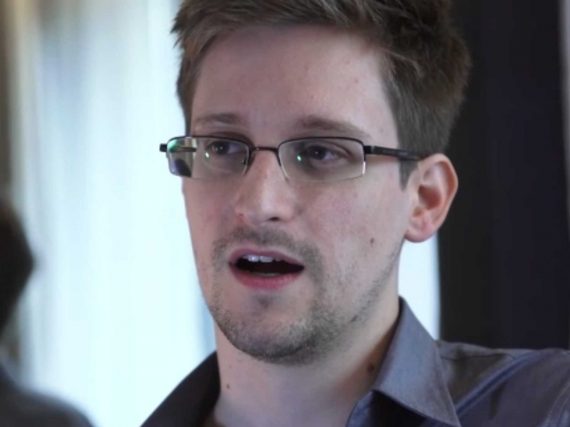 It's been noted many times over the past month that the Obama Administration has been far more aggressive in prosecuting leaks of classified material Based on the statistics, that certainly seems to be the case, and on some level one can say that there's really nothing wrong with that. After all, if people inside the government with access to classified information are leaking such information, then they are violating both the term of their employment and Federal Law they ought to be prosecuted. There are aspects of the Administration's aggressive push against leaking that raise questions, of course. Over the past month, we've learned that the Justice Department had served blanket subpoenas directed at phone records for more than twenty phone numbers connected to the Associated Press and its reporters in connection with an investigation into the leak of a successfully aborted terrorist plot originating out of Yemen. Just about a week later, we learned of far more extensive investigation of Fox News reporter James Rosen in connection with his report regarding North Korea's nuclear program, which allegedly included classified material. Now, of course, we have the stories about the NSA's data collection programs, leaked by Edward Snowden, who until Monday was employed as a contractor with the NSA via Booz Allen Hamilton.
While there are valid criticisms about the Justice Department's treatment of journalist in its recent leak investigations, it's fairly clear that a very good case can be made that the government should pursue employees and contractors who leak classified information. Laws have potentially been broken and information that may potentially endanger American interests has been made public. At the very least, the people responsible for this ought to be charged,  processed through the criminal justice system, and, if warranted, stand trial and convicted if found guilty.
At the same time, though, it's worth noting that Washington has long had a love-hate relationship with leaks, and that even the Obama Administration has seemed to be selective in its prosecution of leaking depending on what kind of information is being leaked. Politicians leak information all the time if the information is something that is politically favorable to them. Quite often, this is non-classified information and the legal implications are virtually non-existent, however there have been plenty of times over the years where information that at least seems like it ought to be classified suddenly finds itself in print. The motives for this kind of leaking are a thousand fold. Sometimes, it's just simply the fact that the leaked information advances the political fortunes of a politician or a cause they happen to be trying to advance. Sometimes, it's part of an inter-agency or inter-branch turf fight. And, sometimes, it's just because political insider want to maintain a good relationship with a particular journalist.
Jack Shafer describes the game that goes on between political insiders and journalists:
Secrets are sacrosanct in Washington until officials find political expediency in either declassifying them or leaking them selectively. It doesn't really matter which modern presidential administration you decide to scrutinize for this behavior, as all of them are guilty. For instance, President George W. Bush's administration declassified or leaked whole barrels of intelligence, raw and otherwise, to convince the public and Congress making war on Iraq was a good idea. Bush himself ordered the release of classified prewar intelligence about Iraq through Vice President Dick Cheney and Chief of Staff I. Lewis "Scooter" Libby to New York Times reporter Judith Miller in July 2003.

Sometimes the index finger of government has no idea of what the thumb is up to. In 2007, Vice President Cheney went directly to Bush with his complaint about what he considered to be a damaging national security leak in a column by the Washington Post's David Ignatius. "Whoever is leaking information like this to the press is doing a real disservice, Mr. President," Cheney said. Later, Bush's national security adviser paid a visit to Cheney to explain that Bush, um, had authorized him to make the leak to Ignatius.

In 2010, NBC News reporter Michael Isikoff detailed similar secrecy machinations by the Obama administration, which leaked to Bob Woodward "a wealth of eye-popping details from a highly classified briefing" to President-elect Barack Obama two days after the November 2008 election. Among the disclosures to appear in Woodward's book "Obama's Wars" were, Isikoff wrote, "the code names of previously unknown NSA programs, the existence of a clandestine paramilitary army run by the CIA in Afghanistan, and details of a secret Chinese cyberpenetration of Obama and John McCain campaign computers."

The secrets shared with Woodward were so delicate Obama transition chief John Podesta was barred from attendance at the briefing, which was conducted inside a windowless, secure room known as a Sensitive Compartmented Information Facility, or "SCIF."

Isikoff asked, quite logically, how the Obama administration could pursue a double standard in which it prosecuted mid-level bureaucrats and military officers for their leaks to the press but allowed administration officials to dispense bigger secrets to Woodward. The best answer Isikoff could find came from John Rizzo, a former CIA general counsel, who surmised that prosecutor leaks to Woodward would be damn-near impossible to prosecute if the president or the CIA director authorized them.
That 2010 leak was not the only time that leaks came from inside the Obama Administration. As Shafer notes, there were several times during the run-up to the 2012 Presidential election when stories seemingly based on classified information that only people inside the White House or the intelligence community would have access. From these leaks, for example, we learned about the involvement of the United States government in the creation of the STUXNET virus that caused serious damage to Iran's primary research reactor. We also learned specific details about the raid that killed Osama bin Laden, and the existence of a Presidential "kill list" related to the drone program. To date, there's been no word that any of the individuals involved in leaking this information to the press have even been investigated.
Logically, of course, one can assume that this information came from inside the Obama White House, and indeed that the leaks may have been authorized by the President himself. If that later part is true, then its unclear that that any criminal prosecution is possible since the people in question were arguably authorized to leak to the press. Whether that's the case or not, though, it still points out the hypocrisy that exists in Washington when it comes to leaks. Politicians routinely leak things that are politically advantageous to them, but then turnaround and call for prosecutions when leaks come from elsewhere in the government that prove to be embarrassing to the government or people in positions in power, such as the NSA leaks that we've been dealing with for the past week.  In those situations, there are immediate demands to track down and prosecute the leaker, who is often referred to as "treasonous," and in some cases even the journalist who published a story based on the leaked material. As we've seen, the Obama Administration has been far more aggressive than its predecessors in investigating these types of leaks.
Conor Friedersdorf correctly blames this rather obvious hypocrisy on both politicians and the press:
Too often, our system of classification is used to enhance the power of the people in government, not to protect the vital secrets of the nation. The problem is exacerbated by a press core that too often vilifies figures like Snowden with logic they never apply to powerful figures. The actions of those in the Washington, D.C. establishment are afforded the benefit of every doubt, while the actions of its critics are constantly maligned and assumed to spring from discreditable motives. Everyone with access to classified information swore to follow the law and keep it secret. Why are only people without power and connections criticized for violating their oath? Why are national security officials — whether they torture, wiretap without a warrant, lie to Congress, or leak classified information — treated as if they and only they are above the law?
That's exactly the problem. If Edward Snowden is being condemned for leaking details about the NSA's surveillance programs, then why aren't the people who have leaked things that are positive for the Administration? Is all leaking wrong, or is only leaking that proves embarrassment to the powers that be wrong? Based on the way Washington acts, and the fact of which leaks actually get investigated, it's pretty clear what the answer is.