Banning Junk Fees
Some of these things are not like the other.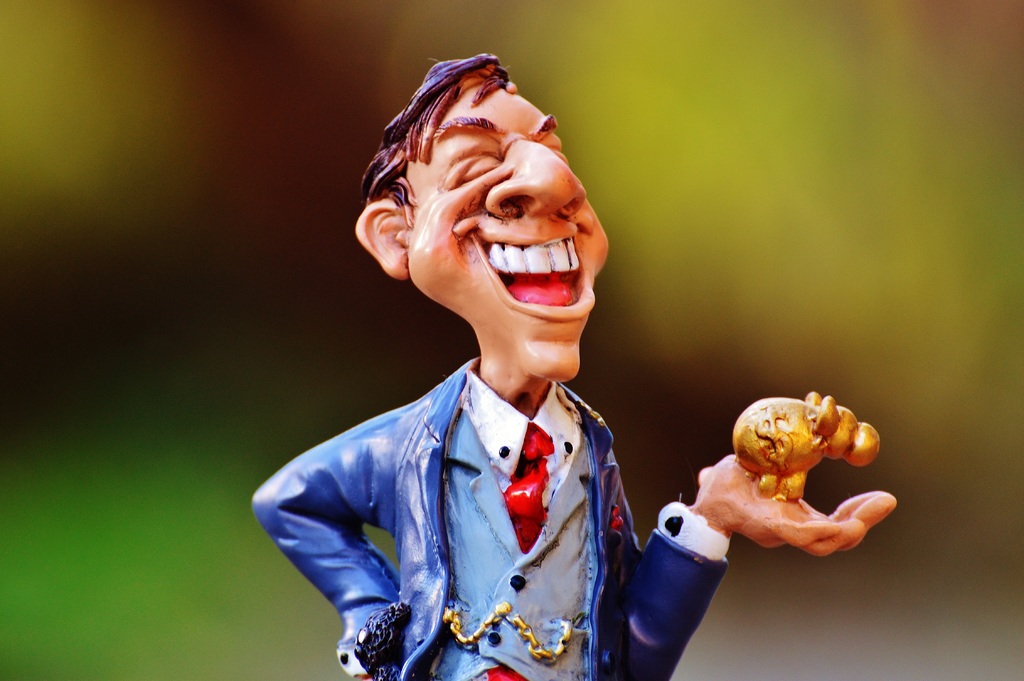 At SEMAFOR, Jordan Weissmann explores "Why the White House is going to war on 'junk fees.'"
With year three of his presidency under way and a reelection fight looming, Joe Biden has been leaning hard into a promise to combat "junk fees" — the inescapable and deeply annoying extra charges Americans now pay to buy concert tickets, check luggage on flights, or book a hotel, among other purchases.

The issue took center stage during last week's State of the Union when the president urged Congress to pass a "junk fee prevention act," punctuating his call to action with an unexpectedly impassioned riff on hotel resort charges. "Those fees can cost you up to $90 a night at hotels that aren't even resorts!" he exclaimed.

It might be tempting to downplay the White House's new big theme as little more than cranky, small-bore populism — like something Andy Rooney might have come up with if he'd ever somehow become president, or an Al Franken joke come to life. (In 1999, the future senator published a goofy novel about winning the White House with a single-issue campaign promising to ban ATM fees).

But if you talk to Biden administration officials, its origins sound more high-minded. They make the case that junk fees are deeply serious business, a kitchen table issue that also happens to fit snugly with their wider ambition to bring American antitrust enforcement back from the grave and make markets more competitive.

"It just seemed like a really good combination: Easy for people to understand, politically salient, and supportive of our competition agenda," said Bharat Ramamurti, the deputy director of the National Economic Council, who has helped lead the administration's junk fee initiative. (NEC Director Brian Deese has also spearheaded the effort).

The White House estimates that Americans pay about $64 billion annually in fees, which include penalties for late credit card payments and bank overdrafts, as well as sneaky cable, airline, and hotel charges. Economists argue that these sorts of fees end up warping markets by allowing companies to hide the true cost of their services from shoppers.

They've paid special attention to the ways consumers end up fooled by "drip pricing," the maddening practice perfected by airlines, hotels, and ticket vendors where companies advertise one price tag to customers, then jack it up by tacking on a bunch of unavoidable fees (see that massive AirBnb "cleaning fee" you may have paid recently).

But other opaque fees can be problematic as well. Early service cancellation charges may lock customers into bad deals that hinder competition. Ticky-tack overdraft fees let banks quietly harvest billions in revenue from poorer customers.
So, offhand, I think banning hidden fees is both good policy and good politics. Indeed, it's odd that Republicans haven't glommed onto this issue before now, given their shift toward populist rhetoric.
That said, I think there's an obvious difference from add-on charges that are simply hidden prices (the resort fees that Biden singled out in the SOTU), those for actual services (cleaning charges), and for actual breaches of contract (late payments, overdrafts, and the like). There are good arguments against all of them but we should nonetheless distinguish between them.
Additionally, it's worth noting that the biggest purveyor—and arguably the originator—of the first category are state and local governments. One of the reasons there are so many hidden charges for hotels and other travel-related amenities is that they're a really easy way to extract revenues from people who don't have the ability to vote against the legislators who put them into place.
Neale Mahoney, a Stanford economist who joined the administration as a special policy advisor in June, argues that these practices have created a vicious cycle, where businesses must use tactics like drip pricing or risk losing out to competitors who do. "This practice is becoming more and more pervasive," Mahoney told Semafor. "We need to root it out across industries."

Some countries have already begun the uprooting. Canada, for instance, recently banned drip pricing as a form of unfair competition and started bringing enforcement actions, including against the ticket resale platform StubHub.
Circling back to my point about targeted taxes as part of the same problem, most countries that use value-added taxes and the like require that they be calculated into the display price. That's considerably more transparent than the custom in the US, where they're added on at the register or at checkout.
The Biden administration, meanwhile, has started trying to curb some fees without Congress. This month the Consumer Financial Protection Bureau proposed a rule to limit credit card late fees it estimates would save customers $9 billion, while the Department of Transportation is looking to make airlines disclose more of their fees upfront. The Federal Trade Commission is also exploring a broad, Canada-esque ban on various fees as a form of "unfair competition." But it's also unclear if such a move would hold up in court.
I'm skeptical that doing these via executive fiat passes Constitutional muster but don't have enough familiarity with the statues in question to have a strong opinion. Regardless, while I think lenders should have a right to enforce contractual penalties for failing to pay on time, I do think government has a role in ensuring that the penalties are not disproportionately onerous (say, a $25 late charge for being a day late on a $10 payment) or a function of chicanery on the part of the lender (say, a revolving due date that makes it difficult for the borrower to understand the deadline).
One reason Biden officials are interested in pursuing the Junk Fee Prevention Act is that its rules would be less likely to face a lawsuit. But they also think there could be bipartisan appetite in Congress for the proposal, which would ban "excessive" cable and wireless early cancellation fees, bar airlines from charging parents more to sit with their young children, curb fees on event tickets, and make hotels include resort fees in their upfront price.
In an ideal world, this would indeed be a bipartisan issue. But, again, the list here lumps in dissimilar things.
It's perfectly reasonable for airlines to charge premium pricing for aisle, window, and exit row seats because many customers prefer them to others, making them a luxury good. Being a parent shouldn't mean that you get a discount on aisle and window seats (or get to buy cheap seats and then shame those who either paid more or shopped early to get preferred seats into trading with you).
Nor is it unreasonable for cable companies or cellular providers to lock customers into a reasonable length contract in exchange for installing equipment, furnishing a phone, or the like. But government certainly has a role in setting parameters on what counts as reasonable—and, especially, in ensuring that there's transparency in the contract and some sort of protection in case of exigent circumstances.
But, yes, "resort fees" and other unavoidable charges—to include taxes—should be part of the display price.
For Democrats, it should be a relatively easy sell. Chuck Schumer praised Biden for talking about junk fees last week on MSNBC's "Morning Joe." According to multiple sources, his office also discussed the issue with the White House after the State of the Union. That's not a surprise: The Senate Majority leader spent much of his career waging battles on consumer issues like cereal prices and the volume of TV commercials, and is responsible for the "Schumer box" that clearly displays the terms of credit card agreements.

But Republicans have shown interest in fighting fees too. Rep. Ann Wagner, R-Mo. has co-sponsored a bill banning airlines from charging parents to sit with their kids, while Rep. Paul Gosar, R-Ariz. has introduced legislation requiring hotels to advertise resort fees upfront. Wonky economics arguments aside, nobody likes feeling ripped off while booking a vacation.
Indeed. Although, again, state and local governments have been first in line to contribute to that problem.
Companies have long argued that breaking the cost of airline tickets and other services into discrete charges gives customers more freedom to only pay for what they need. With Biden looking to curb the practice, the business lobby is accusing him of overreach.

"This Washington-knows-best approach will raise prices for families, lead to fewer choices for consumers, and make our economy less competitive," Neil Bradley, chief policy officer at the Chamber of Commerce, said in a statement this month after Biden met with his team of antitrust advisers.
Again, some charges are reasonable and others aren't. Hotels should be able to charge more for preferred rooms—say, those with an ocean view or a balcony—but not to hide the actual cost of staying at the hotel. If the room is advertised for $200 a night but there's no way to stay there for less than $295, that's fraudulent. If the $200 room doesn't include a free breakfast or use of the gym or swimming pool—which cost extra—that's probably fine. But even that should be clear at the time of booking.