Biden to Issue Abortion Rights Order
The President has very little power here but he's using it.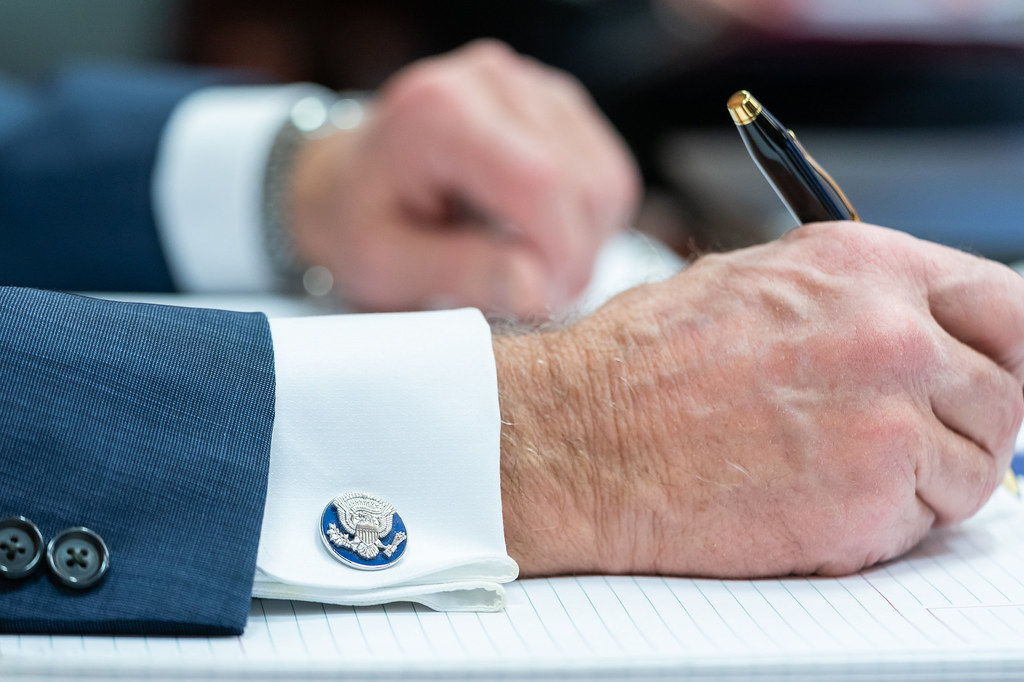 AP ("Facing pressure, Biden to sign order on abortion access"):
President Joe Biden will take executive action Friday to protect access to abortion, the White House said, as he faces mounting pressure from fellow Democrats to be more forceful on the subject after the Supreme Court ended a constitutional right to the procedure two weeks ago.

The White House said Biden will speak Friday morning "on protecting access to reproductive health care services." The actions he was expected to outline are intended to try to mitigate some potential penalties women seeking abortion may face after the ruling but are limited in their ability to safeguard access to abortion nationwide.
What actions? you might ask.
Biden is expected to formalize instructions to the Departments of Justice and Health and Human Services to push back on efforts to limit the ability of women to access federally approved abortion medication or to travel across state lines to access clinical abortion services.

Biden's executive order will also direct agencies to work to educate medical providers and insurers about how and when they are required to share privileged patient information with authorities — an effort to protect women who seek or utilize abortion services. He will also ask the Federal Trade Commission to take steps to protect the privacy of those seeking information about reproductive care online and establish an interagency task force to coordinate federal efforts to safeguard access to abortion.

The White House said it will also convene volunteer lawyers to provide women and providers with pro bono legal assistance to help them navigate new state restrictions after the Supreme Court ruling.
So, some "pushing back," "work[ing ] to educate," and a good old "interagency task force." And convening volunteers. That doesn't sound like a lot offhand but the HHS and, especially, DOJ are fairly powerful entities. And having the FTC protect the confidentiality of medical information seems reasonable.
My prediction—and, granted, I'm not going out on a limb here—is that abortion rights groups will rage that this is far too little and anti-abortion activists will scream that its far too much.
There is already some pushback from Senate Republicans, notably Marco Rubio, that some steps the administration has already taken are in violation of the Hyde Amendment. In particular, he's fighting an OPM policy allowing federal employees who live in states that restrict abortion rights to take paid sick leave to travel out of state. I am not a lawyer (he is) but I'm skeptical of that argument. While the language in the various bills continuing the decades-old policy refers to "abortion services," as best I can determine it has always been interpreted extremely narrowly: federal tax dollars can't be used to provide abortions.
Regardless, we'll certainly see plenty of lawsuits over these new policies.