Supreme Court Strikes Down Texas Abortion Law
The Supreme Court has handed down a major abortion rights ruling that reaffirms the central reasoning of Roe v. Wade and Planned Parenthood v. Casey, and makes it less likely that Roe will ever be overturned.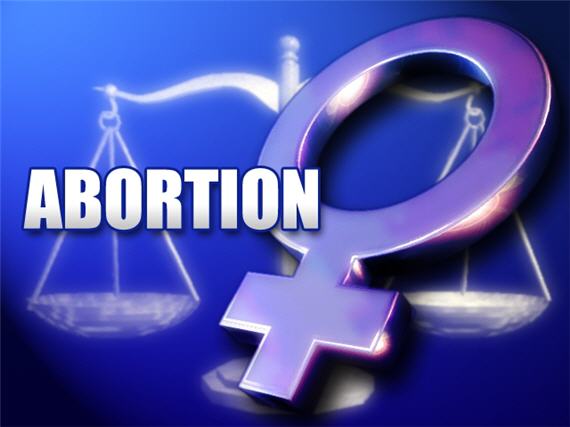 In a ruling that is likely to have implications far beyond the borders of Texas, the Supreme Court today struck down the Lone Star State's latest attempt to limit the availability of abortion by using the state's authority to regulate the practice of medicine to make it virtually impossible for abortion clinics to operate in the state:
WASHINGTON — The Supreme Court on Monday struck down parts of a restrictive Texas law that could have reduced the number of abortion clinics in the state to about 10 from what was once a high of roughly 40.

The 5-to-3 decision was the court's most sweeping statement on abortion rights since Planned Parenthood v. Casey in 1992. It applied a skeptical and exacting version of that decision's "undue burden" standard to find that the restrictions in Texas went too far.

The decision on Monday means that similar restrictions in other states are most likely also unconstitutional, and it imperils many other kinds of restrictions on abortion.

Justice Stephen G. Breyer wrote the majority opinion, joined by Justices Anthony M. Kennedy, Ruth Bader Ginsburg, Sonia Sotomayor and Elena Kagan. Chief Justice John G. Roberts Jr. and Justices Clarence Thomas and Samuel A. Alito Jr. dissented.

The decision concerned two parts of a Texas law that imposed strict requirements on abortion providers. It was passed by the Republican-dominated Texas Legislature and signed into law in July 2013 by Rick Perry, the governor at the time.

One part of the law requires all clinics in the state to meet the standards for ambulatory surgical centers, including regulations concerning buildings, equipment and staffing. The other requires doctors performing abortions to have admitting privileges at a nearby hospital.

"We conclude," Justice Breyer wrote, "that neither of these provisions offers medical benefits sufficient to justify the burdens upon access that each imposes. Each places a substantial obstacle in the path of women seeking a previability abortion, each constitutes an undue burden on abortion access, and each violates the federal Constitution."

Last June, the United States Court of Appeals for the Fifth Circuit, in New Orleans, largely upheld the contested provisions of the Texas law, saying it had to accept lawmakers' assertions about the health benefits of abortion restrictions. The appeals court ruled that the law, with minor exceptions, did not place an undue burden on the right to abortion.

Justice Breyer said the appeals court's approach was at odds with the proper application of the undue-burden standard. The Casey decision, he said, "requires that courts consider the burdens a law imposes on abortion access together with the benefits those laws confer."

In dissent, Justice Thomas said the majority opinion "reimagines the undue-burden standard," creating a "benefits-and-burdens balancing test." He said courts should resolve conflicting positions by deferring to legislatures.

"Today's opinion," Justice Thomas wrote, "does resemble Casey in one respect: After disregarding significant aspects of the court's prior jurisprudence, the majority applies the undue-burden standard in a way that will surely mystify lower courts for years to come."

The majority opinion considered whether the claimed benefits of the restrictions outweighed the burdens they placed on a constitutional right. Justice Breyer wrote that there was no evidence that the admitting-privileges requirement "would have helped even one woman obtain better treatment."

At the same time, he wrote, there was good evidence that the admitting-privileges requirement caused the number of abortion clinics in Texas to drop from 40 to 20.

In a second dissent, Justice Alito, joined by Chief Justice Roberts and Justice Thomas, said the causal link between the law and the closures was unproven. Withdrawal of state funds, a decline in the demand for abortions and doctors' retirements may have played a role, Justice Alito wrote.

Justice Breyer wrote that the requirement that abortion clinics meet the demanding and elaborate standards for ambulatory surgical centers also did more harm than good.

"Abortions taking place in an abortion facility are safe — indeed, safer than numerous procedures that take place outside hospitals and to which Texas does not apply its surgical-center requirements," he wrote, reviewing the evidence. "Nationwide, childbirth is 14 times more likely than abortion to result in death, but Texas law allows a midwife to oversee childbirth in the patient's own home."
Today's case was the first time the Supreme Court has issued a major ruling dealing with abortion and abortion rights in nine years, and it appears to solidify the case law that has developed ever since 1973's Roe v. Wade even further into the law in a way that makes it hard to believe that the Court will reverse itself on this issue at any time in the foreseeable future. That last abortion case was Gonzalez v. Carhart, which challenged a law passed by Congress imposing a nationwide ban on so-called "partial birth" abortions. Notwithstanding the fact that it is entirely unclear which part of the Constitution actually gives Congress the power to legislate on this issue, the Court upheld the law a proper exercise of Congressional authority. Prior to Gonzalez, the Court had ruled in the 2000 case  Stenberg v. Carhart that a similar "partial birth abortion" passed into law was- unconstitutional. These two cases dealt with a limited number of situations, though, and the laws at issue did not purport to touch upon, or seek to limit abortion rights early in pregnancy. The last major case that dealt the issues flowing from Roe v. Wade, though, was Planned Parenthood v. Casey, which came down all the way back in 1992. In Casey the Court clarified the case law that had flowed from at least to some extent, and held that regulations imposed by the state that impact the right to abortion will be struck down if they impose an 'undue burden' on the ability of women to obtain an abortion. Given that standard, it became far more difficult for pro-life forces to use state law to restrict access to abortion and, thus, something of a stalemate developed that lasted for quite some time. As a result,  litigation related to abortion regulations were largely relegated to the Federal District Courts and the Circuit Courts of Appeal, but there had largely been a stalemate on the issue for the better part of the decade in that the legal issues after Casey became more complex and the political will for further restrictions on abortion didn't really exist for quite some time.
In recent years. though, and especially beginning with the Republican Party's success in capturing state legislatures nationwide in 2010 and later years, the abortion battle took on a new direction. Prompted by national anti-abortion groups, state legislatures across the country, and especially in the South, began passing laws that purported to be aimed at increasing the 'safety' of facilities where abortions were provided but which actually had the impact of imposing regulations so restrictive that it made it next to impossible for many clinics to stay open. The actual motivation behind these laws was blindingly obvious, though, and in some cases legislators didn't even both to hide the true nature of their motives in passing the new laws by openly acknowledging that their goal was to prevent clinics from operating at all not out of any real concern that they were being operated in a medically safe manner. This Texas law was among the most restrictive of these new types of laws, and the Court's opinion clearly found that the restrictions that the state passed in this case were exactly the kind of 'undue burden' that Casey prohibited. As a result, either the law could not stand or Casey itself, which is really nothing more than the logical extension of Roe v. Wade and appears to confirm that Roe is likely to remain good law for some time to come.
The most immediate impact of the Court's decision in this case is that it is likely to be considered a significant set back for abortion opponents going forward. For a time after Roe was decided, it did seem as though we could see a day when that case was overturned either in name or effectively. The Rehnquist Court did manage to do that to some extent in 1989's Webster v. Reproductive Health Services and nearly did so in Casey before Justice Kennedy switched sides and ended up authoring an historic opinion that reaffirmed Roe nearly 20 years after it was handed down and set up the 'undue burden' test that the Texas law failed today. In reaching that conclusion, the Court has reaffirmed not only the decision in Casey but also the central logic of Roe itself and the question of when and how the state can restrict a woman's ability to have access to an abortion. This arguably sends the signal that the forty-three year old precedent in Roe is unlikely to be kicked to the curb by this Court or, depending on the election results, any Court in the foreseeable future. Indeed, thanks to concepts such as stare decisis the longer Roe remains good law the less likely it is that the Court will overturn the cases central holding and return the nation to the status quo that existed prior to January 1973
Florida State Law Professor Mary Zieglar comments at SCOTUSBlog:
For now, the majority's approach means that trial courts will have a major say in the fate of abortion regulations. Today's decision also offers the beginnings of a road map for making a factual case under the undue-burden test. Expert testimony, depositions, and peer-reviewed studies can all be enough to establish an undue burden.

In clarifying what an undue burden is, today's decision will also likely begin a new chapter in the history of pro-life incrementalism. As I've argued elsewhere, abortion opponents have not always aimed their fire primarily at Roe. Indeed, for much of the 1970s, movement members prioritized a fetal-protective constitutional amendment that would have protected a right to life coast to coast. Only after that strategy seemed out of reach did pro-lifers adopt the strategy of chipping away at Roe that now seems so familiar.

This case will not spell the end of pro-life incrementalism; far from it. But the Court's decision ensures that both sides will have to collect better proof of whether abortion hurts or helps women. It seems to me that this cannot be a bad thing. Pro-choice Americans strongly believe that without access to safe and legal abortion, women will be less healthy, in control of their lives, or able to participate equally in society. And for many pro-lifers, the argument that abortion hurts women is much more than a cynical ploy. Today's opinion means that those on both sides will have to make their case to the courts and to the public. It will no longer be enough for legislatures to claim that they have women's best interests in mind.

This should not be an unpopular outcome. As Reva Siegel, Robert Post, Neal Devins, and others have argued, Casey closely tracks public opinion on abortion. That is: Casey reflects that abortion is a genuinely hard issue for most Americans, who can see real value in the constitutional claims made by each opposing social movement. And it seems to me that this outcome best captures the spirit ofCasey. In 1992, the Court's decision required respect for women's liberty and the dignity of fetal life. This case goes a step further in guaranteeing that those values receive more than lip service. A meaningful "undue burden" test should do nothing less.
As Tara Culp-Ressler notes, this decision is likely to have a significant impact across the country, and it's easy to see why. Laws such as the one that was before the Court in this case are on the books in twenty-five other states. While many of them are in one stage or another of Federal Court review, they have yet to proceed as far as the Texas law has. This ruling means that their legal journey is effectively at an an end, and that those laws that have not been challenged as of yet are likely to find themselves being challenged as unconstitutional as well. The outcome of those cases would seem to be rather obvious. This means that a significant legislative strategy of the anti-abortion/pro-life movement is now cut off, leaving them searching for a new strategy to try to restrict access to abortion while not running afoul of the law. Today, the Supreme Court made clear just how difficult that is going to be. This isn't going to be the end of the road for the abortion debate, of course, but it is likely to make any effort to restrict abortion access in a way that does not run afoul of Roe and Casey far more difficult. That, combined with a future that seems likely to lead to a Supreme Court highly unlikely to overturn either of those cases, suggests that Ian Millhiser is correct when he calls this ruling an "unmitigated disaster" for the pro-life movement.
Here's the opinion: