Biden Wants 'Aliens' to be 'Noncitizens'
A change to the language is being proposed as part of a sweeping immigration overhaul.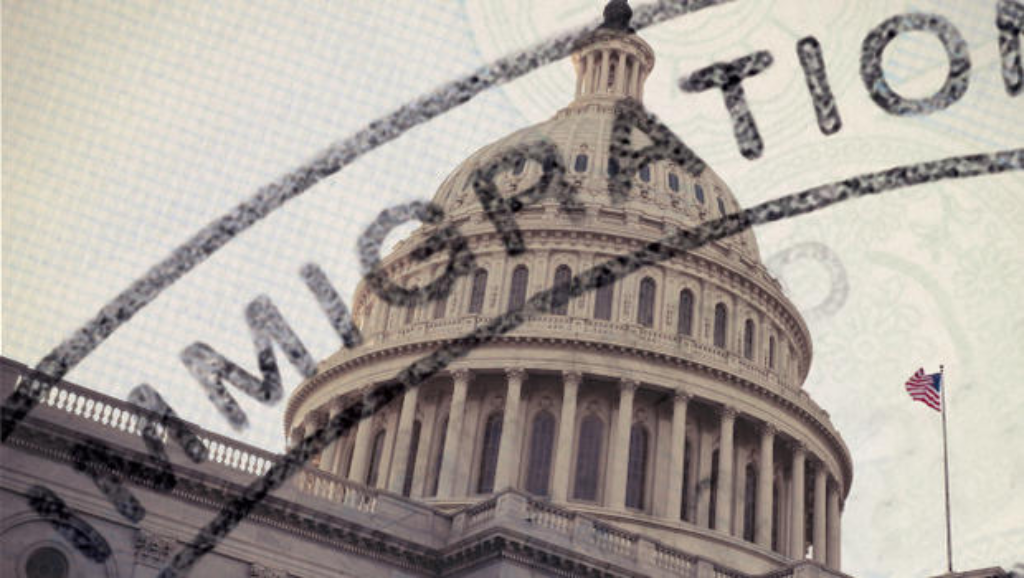 CNN reports "Biden wants to remove this controversial word from US laws."
It's just one small part of the sweeping immigration overhaul President Biden is pushing.

But the symbolic significance is huge.

Biden's proposed bill, if passed, would remove the word "alien" from US immigration laws, replacing it with the term "noncitizen."

It's a deliberate step intended to recognize America as "a nation of immigrants," according to a summary of the bill released by the new administration.

The term "illegal alien," long decried as a dehumanizing slur by immigrant rights advocates, became even more of a lightning rod during the Trump era — with some top federal officials encouraging its use and several states and local governments taking up measures to ban it.

"The language change on the first day of this administration, with Kamala Harris the daughter of immigrants, to me it's not just symbolic…it's foundational," says Jose Antonio Vargas, an undocumented immigrant whose organization, Define American, pushes for more accurate portrayals of immigrants.

"How we describe people really sticks. It affects how we treat them," he says. "How we talk about immigrants shapes the policies. It frames what are the issues really at stake here. It acknowledges that we're talking about human beings and families."
While I get the intent here, it's rather silly. "Alien" is a perfectly good legal word that means "foreign" or "from another place." To the extent that science fiction movies have made it mean "from outer space" to some people is rather amusing but I don't think anyone thinks "illegal aliens" are from another planet.
I have no strong objection to changing the language if people find it offensive. But the problem with "noncitizen" is that it's simply inaccurate. Everyone is a citizen of somewhere.
Similarly, "undocumented immigrant" shifts the focus away from the fact that said people are in the country in violation of our immigration laws. Indeed, quite a number of them have documents, albeit forged ones, in order to be able to work.
The good news, at least, is that this proposal is for an actual law that would be debated by both Houses of Congress and have the permanence that comes with that, rather than an executive proclamation that can be overturned by the next guy.