Big Metadata and Big Government
Jay Stanley and Ben Wizner, privacy experts at the ACLU, argue that metadata is more sensitive than we think.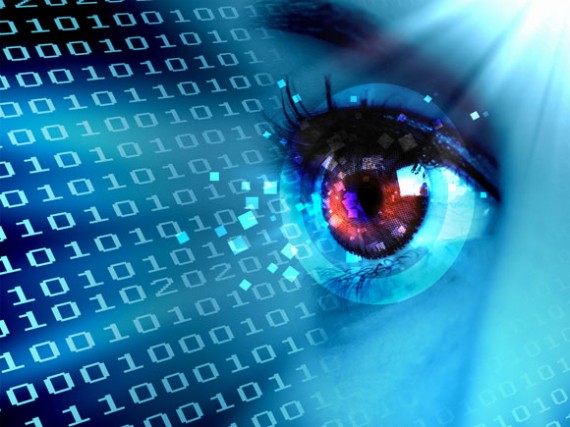 Jay Stanley and Ben Wizner, privacy experts at the ACLU, argue that metadata is more sensitive than we think.
[A]ny suggestion that Americans have nothing to worry about from this dragnet collection of communications metadata is wrong. Even without intercepting the content of communications, the government can use metadata to learn our most intimate secrets – anything from whether we have a drinking problem to whether we're gay or straight. The suggestion that metadata is "no big deal" – a view that, regrettably, is still reflected in the law – is entirely out of step with the reality of modern communications.

So what exactly is metadata? Simply, if the "data" of a communication is the content of an email or phone call, this is data about the data – the identities of the sender and recipient, and the time, date, duration and location of a communication. This information can be extraordinarily sensitive. A Massachusetts Institute of Technology study a few years back found that reviewing people's social networking contacts alone was sufficient to determine their sexual orientation. Consider, metadata from email communications was sufficient to identify the mistress of then-CIA Director David Petraeus and then  drive him out of office.

The "who," "when" and "how frequently" of communications are often more revealing than what is said or written. Calls between a reporter and a government whistleblower, for example, may reveal a relationship that can be incriminating all on its own.

Repeated calls to Alcoholics Anonymous, hotlines for gay teens, abortion clinics or a gambling bookie may tell you all you need to know about a person's problems. If a politician were revealed to have repeatedly called a phone sex hotline after 2:00 a.m., no one would need to know what was said on the call before drawing conclusions. In addition sophisticated data-mining technologies have compounded the privacy implications by allowing the government to analyze terabytes of metadata and reveal far more details about a person's life than ever before.

As technology advances, the distinction between data and metadata can be hard to distinguish. If a Website's content is data, is the Website's address metadata? The government has argued it is.

But like the list of books we check out of a library, the sites we "visit" online are really a list of things we've read. Not only do URLs often contain content – such as search terms embedded within them – but the very fact that we've visited a page with a URL such as "www.webmd.com/depression" can be every bit as revealing as the content of an email message.
They're of course right. But, as I've argued before, this is only worrisome if the government is permitted to access these data at the individual level. Petraeus was found out, not through a data mining operation, but because of a specific FBI investigation that, one presumes, had the proper warrants to comb through his emails, phone calls, and the like. If the NSA is simply combing through all metadata using computer algorithms and looking for patterns related to terrorist activity, I'm hard pressed to get excited about it. If they're going on fishing expeditions into people's personal lives for reasons unrelated to terrorism, it's an epic scandal.
This, however, is worrisome:
[L]aw enforcement and intelligence agencies have long appreciated the value of metadata, and the outdated view that metadata surveillance is far less invasive than eavesdropping has allowed those agencies to use powerful surveillance tools with relatively little judicial oversight.

They can do this because, decades ago, long before the Internet altered all aspects of modern communication, the Supreme Court ruled that when we voluntarily divulge personal information to any third party, we waive our privacy rights and lose all Fourth Amendment protection over that information.

That decision would make sense if it was about, for example, why we can't reasonably expect something to remain private when we loudly boast about it in a bar.  But the court extended that logic to phone calls. The argument was that since we "share" the phone numbers we dial with the phone company – which needs that information to connect the call – we can't claim any constitutional protection when the government asks for that data.
That's crazy. Alas, the courts have pretty consistently sided with law enforcement—even outside the context of terrorism—in construing the 4th Amendment's protections against unreasonable searches and the 5th Amendment's protections against self-incrimination in the narrowest possible way.
David Sirota pushes back against the notion that the government's having access to this information is no worse than the various corporations who already have it.
Like so many carefully sculpted political talking points, it sounds logical, except when you remember the key facts being omitted — in this case, the fact that the government is using its law enforcement power to obtain the data without the public's permission. Yes, that's right: unlike a company with which you personally do business — and with which you sign an agreement about your personal information — the Obama administration is using the government's unilateral power to simply grab your information across multiple platforms.

That's hardly, as the dismissive phrase goes, a "distinction without a difference." As I noted on CNN, when it comes to civil liberties, the Bill of Rights is all about constraining the power of the government to encroach on our freedoms. It does this because the founders recognized that the government isn't just another institution in society — it isn't, say, just a private bank or a polling firm. It is granted special powers (subpoena, warrants, etc.) that those other institutions don't have — but it was granted those powers in exchange for that authority being properly constrained. When such constraints are removed, our liberties are inevitably restricted (this, by the way, is why Senator Obama sponsored legislation to outlaw what President Obama is now doing).

Belcher and other Obama officials likely know all this, but also know that the best way to at once defang the NSA scandal and normalize the government's assault on civil liberties is to pretend it's the same as any other company using data in the creepy ways we've all gotten accustomed to. It's the old "nothing to see here, move along" trick. The only question is: Will America fall for it?
I'm pretty sure that we have. For understandable reasons, presidents of both parties push the envelope in the name of national security. And most of the Congressional leadership is eager to go along, especially in the post-9/11 universe.
But it's not simply scaredy-cat tendencies. The sophistication of modern communications technology makes it very easy for organized terrorist outfits to operate in secret. Given the diffusion of these cells, with many manifesting few open signs of their orientation before launching their first attack, the intelligence community naturally wants the tools to keep up. While I think we've traded too much liberty in the name of this fight, I'm not persuaded that this particular trade-off is excessive. But, as I keep emphasizing, it's not at all clear that we know what precisely it is we're trading.