Bill Ayers' Barbecue and Other Things That Won't Decide the Election
Republicans apparently think that re-running the 2008 campaign, just more efficiently or more ruthlessly, will work this time. Here's why it won't.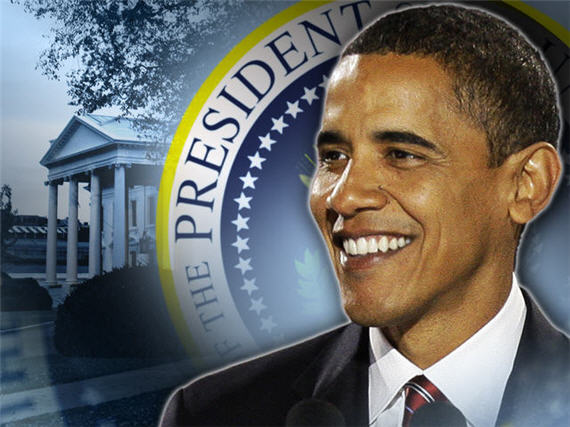 The Breitbart gang is getting some traction with a story titled "THE VETTING – SENATOR BARACK OBAMA ATTENDED BILL AYERS BARBECUE, JULY 4, 2005." I haven't and don't plan to read it because, unless they've completely botched the headline, there's no news here. Short of revelations that he killed some people or such at the barbecue, it just doesn't matter.
A significant number of Republicans apparently think that re-running the 2008 campaign, just more efficiently or more ruthlessly, will work this time. After all, Obama was an untested politician–a mere "community organizer"–with ties to some unsavory people in Chicago. Why, he might be a secret Muslim. His middle name is the same as that dictator guy from Iraq and his last name is easy to confuse with the name of a certain terrorist. And, wasn't he born in Kenya? Surely, we couldn't trust him to be president?!
As viscerally as some people still feel those concerns, there's a not insignificant difference this go-round: Barack Hussein Obama has is his fourth year as President of the United States.  That. Changes. Everything.
While I think it's silly to claim that the man wasn't "vetted" during the long, grueling 2008 campaign, he sure as hell has by now. We know what kind of president he'll be because, well, he's been president for three years and counting. We know his domestic agenda. We know his foreign policy agenda. We know what kind of staffers he'll surround himself with. Hell, we know what kind of mustard he likes on his hamburgers.
The number of people who will vote in November, are undecided at this juncture between Obama and Romney, and are going to base their decision on barbecues that took place in 2005 is vanishingly small. Might I suggest, then, an alternative strategy? One possibility would be to discuss Obama's record as President of the United States, point to unpopular policies he's championed, point to problems he has ignored, point to failures, and that sort of thing.
To chose one historical case study, there was an election 20 years ago in which a president who had as recently as eighteen months before the election won a war and had popularity ratings in the 90s was defeated by a state governor whose public perception was so shaky that he was at one point third in the national polls behind some crazy guy. Said governor defeated said president, fairly handily, on a platform characterized by the flippant phrase, "It's the economy, stupid."
While analogies are never perfect–the candidates and circumstances are different–something along those lines has the advantage of having worked. By contrast, I can not offhand think of a single time a sitting president was unseated based on questions about the sort of people he hung out with before becoming president, his activities as a college student, or the provenance of his birth certificate.