White House Same-Sex Marriage Games
The White House is playing a game that few people are buying.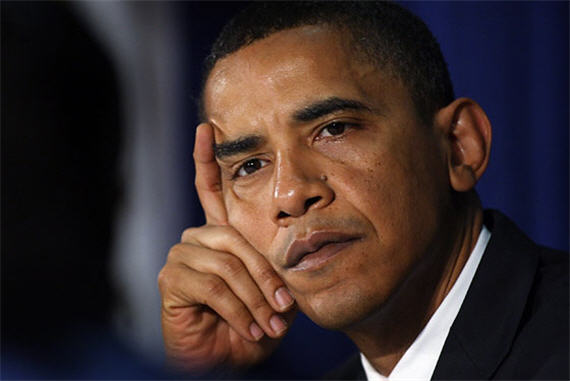 Yesterday's comments about same-sex marriage by Vice-President Biden which the White House quickly walked back were a hot topic all day today, with both the White House and the Obama campaign doing everything it can to convince reporters that, no, President Obama doesn't really support same-sex marriage even though pretty much every one thinks he does:
Vice President Joe Biden's comment that he is "absolutely comfortable" with same-sex marriage had the White House scrambling on Monday to align the vice president's remarks with President Obama's "evolving" views on the issue.

"Nothing has changed," White House press secretary Jay Carney said. "Policy positions haven't changed."

Carney was pelted with questions on the topic at his daily briefing, which grew tense when the press secretary deflected them. Carney denied it when one reporter accused the White House of "trying to have it both ways."

"I have no update on the president's personal views. What the vice president said yesterday was to make the same point that the president has made previously," Carney said–that committed, loving couples, both gay and straight, deserve to have their rights upheld.

"The vice president—what he said about the protection about rights of citizens—is completely consistent with the president's position on this issue," Carney said. On Education Secretary Arne Duncan, who expressed support for same-sex marriage earlier in the day, Carney said, "Duncan was asked a question about his personal views on the issue, and he offered them."
The Education Secretary got thrown into the mix today after he said that he believed same-sex marriage should be legal after being asked a direct question about it on a morning show this morning. The coincidence of the Vice-President and a Cabinet member both seeming to be at odds with the President on such a hot button issue two days in a row has raised speculation by some that this is part of a "test the waters" effort by the campaign designed to lead to the President himself saying he supports same-sex marriage being legalized. Given the vehemence with which both the White House and the campaign have distanced themselves from that position, it seems pretty unlikely that would be the case. More likely what we're dealing with here is Joe Biden being Joe Biden and Arne Duncan expressing a personal opinion that doesn't really reflect Administration policy.
Of course, as I've said before, the absurdity of the game that the Obama people seem to be playing on this issue is really quite apparently. I don't think there's anyone who doesn't believe that the President supports same-sex marriage but that he isn't saying so publicly because someone has told him it would be too politically risky. That's why you see the Obama campaign talking more about Mitt Romney's position on same-sex marriage and playing hide-the-ball with Barack Obama's:
Obama campaign strategist David Axelrod on Monday pivoted sharply to Mitt Romney's views on gay marriage when reporters pressed him on the president's stance on the issue.

On a conference call with reporters, Axelrod said there's a "clear distinction" between Obama's views on gay-rights issues and the presumptive GOP nominee's views.

"There couldn't be a starker contrast on this issue than with Gov. Romney, who has funded efforts to roll back marriage laws in California and other places," Axelrod told reporters on the call.

In turning to Romney, Axelrod ducked a question from a reporter on whether Obama supports gay marriage.

The president's campaign team is getting the questions in the wake of Vice President Biden's weekend comments that he was "absolutely comfortable" with men marrying men and women marrying women.
The fact that Romney and Obama have exactly the same position on same-sex marriage seems to have escaped Axelrod, or at least it's not something that he wants to remind people of.
ABC News White House Correspondent put the "why not just admit it already?" question to Jay Carney today, and once again his answer was a feat of substance-free verbal jujitsu:
And Carney had more to say at another point in today's press briefing:
There are people who take less time trying to figure out who to marry than it's taking Barack Obama to "evolve" on the issue of same-sex marriage. He ought to just come out and admit that he's doing this purely for political purposes already, because anyone who pays attention to what the White House and the campaign are saying for even half a second can see just how disingenuous they're being.