Bipartisan Budget Busting
It is always easier to compromise on more spending and less taxes.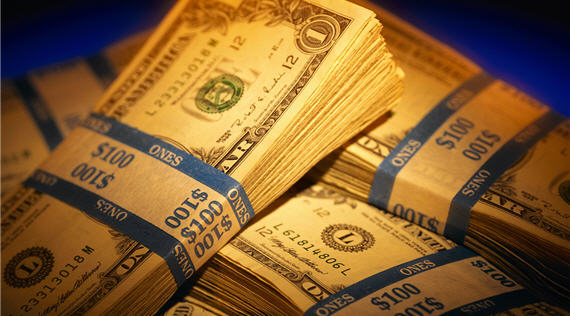 I have noted before that bipartisanship tends to result in increased cost, because it is far easier to compromise on spending increases and tax cuts than the other way around.
Some specific evidence, in case you missed it via the AP:  CBO: this year's budget deficit to hit $1.5T
The latest figures are up from previous estimates because of bipartisan legislation passed in December that extended Bush-era tax cuts, unemployment benefits for the long-term jobless and provided a 2 percent payroll tax cut this year.

That measure added almost $400 billion to this year's deficit, CBO says.

The deficit is on track to beat the record of $1.4 trillion set in 2009. That figure reflected huge outlays from the Wall St. bailout. The nonpartisan budget agency predicts the deficit will drop to $1.1 trillion next year.
Emphasis mine.  That makes roughly a quarter of the deficit the result of the legislative deal struck in the lame duck session.  Which, it should be noted, was one of the most popular things that either the President or the Congress has done of late.
The problem, however, is that we need more revenue and less spending, not the other way around.  While I can accept the argument that given the sate of the economy another stimulus was needed (which is what this was, make no mistake), I have my doubts that responsible fiscal policy is right around the corner.