Blog Rage
Is angry and violent language which dominates blog comments sections a sign of broader trends in our political culture?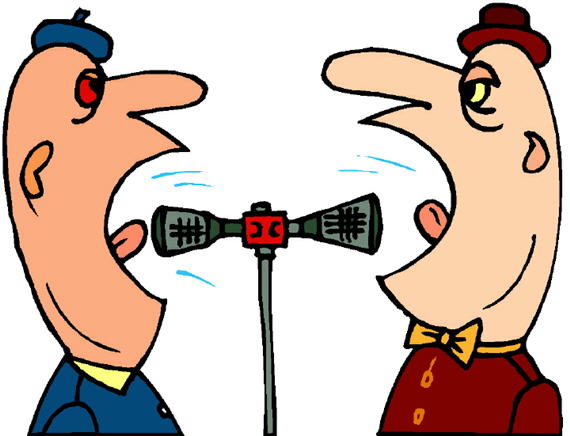 In a posting titled "Explaining the Anger That Consumes Debate on the Web," Megan McArdle expresses her "growing disgust at the level of anger in the blogosphere," which has lately included the language of physical violence.
Kevin Drum helpfully offers,
I think the blogosphere fools us about this stuff. In the past, I imagine there's been every bit as much rage as there is today. It's just that the mainstream media was all dressed up in suits and ties and most of us ordinary citizens didn't really have a way to channel it. But it was still there. The big difference isn't that we're any more filled with rage than we've ever been, it's just that it's all so public now. This might very well be a bad thing on its own (or not — who knows, really?), but it's not because tea partiers are any angrier at Obama than they were at FDR or Bill Clinton. We just have a better view of it these days.
Indeed.  Further, I'd posit that this isn't the blogosphere but rather the Internet.  And, specifically, the faux bravery that comes with anonymity and being a safe distance from the victim of one's taunts.  Which is magnified by the safety of being part of a crowd on a likeminded discussion board.
Additionally, as I noted a few months back in "Jon Stewart: Blogs Must Be Crazy," the violent language that Megan objects to — smackdown, curb stomp, and so forth — is likely just a byproduct of the video game and texting culture rather than a real expression of violent desire.