Bolton Plans to Oust Remaining Sane People from NSC
The incoming National Security Advisor reportedly wants to purge those who aren't sycophants.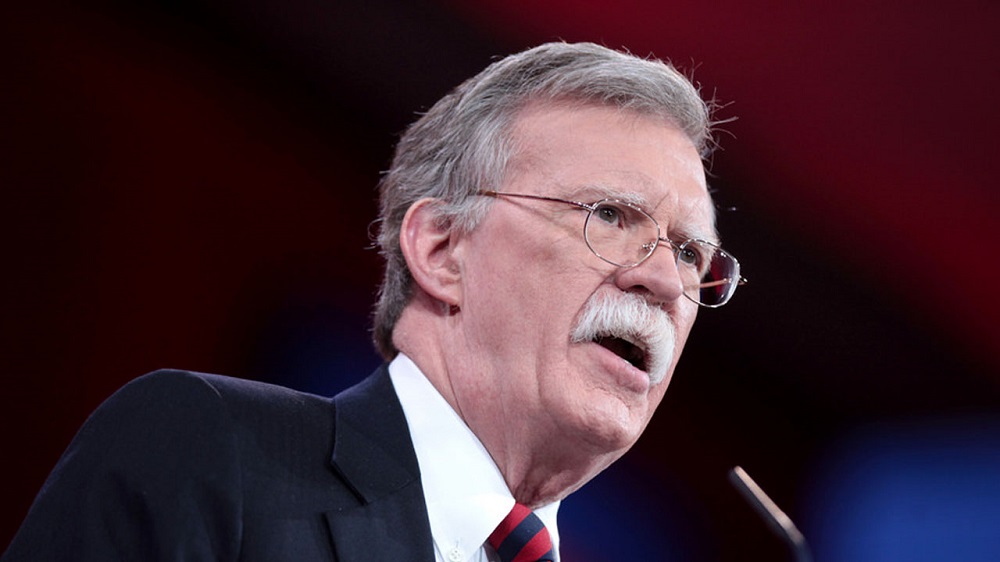 Foreign Policy ("Bolton Expected to 'Clean House'"):
Incoming National Security Advisor John Bolton and people close to him are expected to launch a massive shake-up at the National Security Council, aiming to remove dozens of current White House officials, starting with holdovers from President Barack Obama's administration, according to multiple sources.

Those targeted for removal include officials believed to have been disloyal to President Donald Trump, those who have leaked about the president to the media, his predecessor's team, and those who came in under Obama.

"Bolton can and will clean house," one former White House official said.

Another source said, "He is going to remove almost all the political [appointees] McMaster brought in."

A second former White House official offered a blunt assessment of former Obama officials currently detailed or appointed to the NSC: "Everyone who was there during Obama years should start packing their shit."

[…]

Among the officials Bolton's allies are urging him to fire is Nadia Schadlow, currently the deputy national security advisor for strategy. Schadlow was the primary author of the administration's recently released National Security Strategy, which was viewed as a surprisingly mainstream document that reaffirmed many traditional U.S. foreign-policy positions. Another official likely to be targeted in a Bolton purge is McMaster's deputy, Ricky Waddell.

It wouldn't be the first purge to follow a change in Trump's national security advisor. When Lt. Gen. H.R. McMaster replaced retired Lt. Gen. Michael Flynn in the job last year, McMaster systematically eliminated officials seen as loyal to his predecessor. According to four sources close to the White House, those so-called "Flynnstones" — advisors loyal to Flynn — are believed to be plotting their return to the NSC.

Whether Bolton will sign off on the staff purge his allies and advisors are pushing is less clear, though he has been insistent about ousting so-called Obama holdovers. "You could easily say that people close to Bolton want these people to go," one source said. Other sources stress that Bolton, a veteran bureaucratic infighter, makes his own decisions.

A source close to Bolton cautioned that any staffing changes would take time, given the need to process security clearances. That means Bolton will likely be stuck with his current staff for the May summit meeting between Trump and North Korean leader Kim Jong Un.
As with McMaster before him, Bolton is absolutely entitled to surround himself with top deputies who share his vision of national security policy and with whom he is personally comfortable. But much of this is just silly.
First off, as Loren DeJonge Shulman correctly points out, "There are no holdovers from the Obama admin on the NSC staff. There are career civil servants and military who, that being the point of their jobs, serve across admins." The various departments and agencies detail career professionals—usually their top people and up-and-comers—to the NSC to perform staffing and liaison functions. While most of them doubtless have personal political views, they're not partisan operatives. Their service is vital.
Second, it's simply a mistake to try and get rid of people who aren't "loyalists" and acolytes. The President and his top foreign policy advisors should have a coherent worldview. But they absolutely need to hear contrary views and get information about the risks associated with the preferred courses of action. They're free to assume those risks. But it's crucial that they understand them.
Third, none of this matters if in fact Trump and Bolton don't care about process. If they're bound and determined to pursue bellicose policies with respect to Iran and North Korea, there's nothing even the most capable NSC staff can do to stop them.