Bush 41: 65 Years of Sitting Down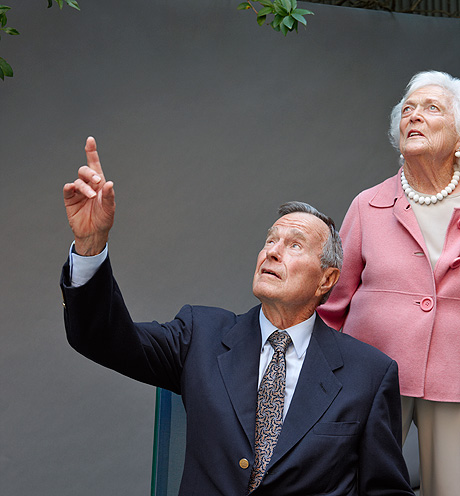 Another from the Esquire "What I've Learned" series.  President George H.W. Bush on his first encounter with his future wife:
What struck me about her? Her beauty. Her sheer beauty. And her dress! She had on a green-and-red dress. Spectacularly beautiful woman. And I asked somebody, Who is that beautiful girl? That is Barbara Pierce, why? I said, Well, I'd like to meet her. And he brought her over. We said hi. Then they started playing a waltz. I said, Barbara, I don't know how to waltz. And she said, Well, let's sit down. So we sat down, and the rest is history. Been sitting down for sixty-five years.

Never did learn to waltz.
Really no point.*
_________
*To clarify: The only discernible purpose for a man's learning to dance is to get a girl. Having accomplished that feat first, there's no point in doing so after the fact.