California Gun Sales Up, Gun Violence Down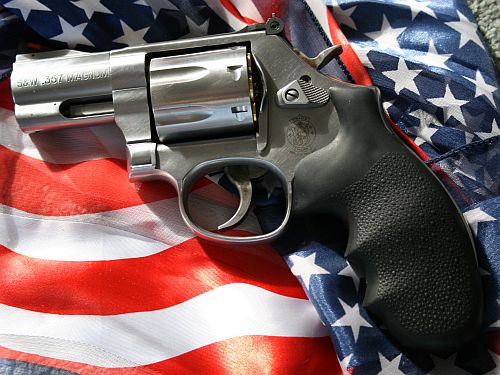 Recent events in California would suggest that the supposed connection between legal gun ownership and gun violence doesn't really exist:
Gun deaths and injuries have dropped sharply in California, even as the number of guns sold in the state has risen, according to new state data.

Dealers sold 600,000 guns in California last year, up from 350,000 in 2002, according to records of sale tallied by the California Attorney General's office.

During that same period, the number of California hospitalizations due to gun injuries declined from about 4,000 annually to 2,800, a roughly 25 percent drop, according to hospital records collected by the California Department of Public Health.

Firearm-related deaths fell from about 3,200 annually to about 2,800, an 11 percent drop, state health figures show.
There are several reasons that gun related deaths an injuries have fallen, of course, not the least of them being a nationwide drop in violent crime that is also reflected in the fact that New York City will end 2012 will the fewest homicides ever, and that Washington, D.C., once the murder capital of the country, will end the year will less than 100 homicides. Nonetheless, the fact that a significant increase in gun ownership has not led to an increase in gun injuries or deaths would seem to undercut one of the primary arguments of advocates of gun control. Contrary to their assertions, it would appear that allowing law abiding Americans to own guns doesn't lead to an increase in violence after all.