Can The GOP Learn Anything From The Trump Fiasco?
Does the Donald Trump flame-out provide any kind of guide to other candidates? Only if they want to host a reality show.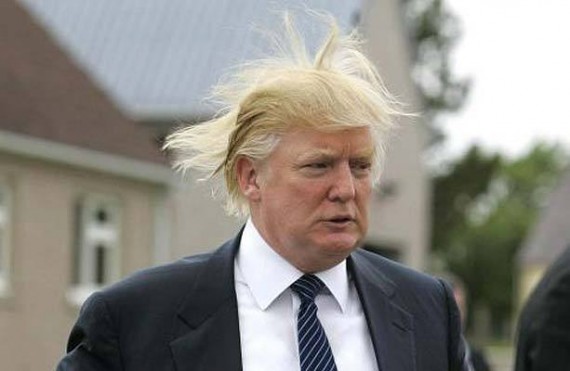 Chris Cillizza has a column this morning at The Washington Post where he says that the GOP can learn something from the three months long circus act that was the aborted Donald Trump Presidential campaign:
Wealthy businessman Donald Trump's Icarus-like rise and fall in the 2012 presidential race is likely to wind up as no more than a footnote in the story of this election.

But, that doesn't mean the Trump saga — and, it was a saga — is without lessons to be learned by the Republican candidates who will run for president in 2012.

The most important lesson? Confrontation is good. Confrontation works.

"Donald Trump was an anti-establishment figure who demonstrated the importance of taking the debate right to Obama — frontally and hard, which the the eventual GOP nominee mist do daily to win," said Scott Reed, a senior Republican strategist.
To support this contention, Cillizza points to a CNN poll where large numbers of respondents said that Trump was "not a typical politician" and "tough enough to handle a crisis." Lets leave aside the question of how much of what the public thought about Trump was based on the fact that (1) he is a celebrity who has been in the public eye for more than 20 years and (2) he has a carefully cultivated public image that may not have anything to do with reality. What Cillizza fails to mention is that the same poll showed Barack Obama scoring higher than Trump in both those categories. There simply isn't any indication, then, that Trump was anything special, and as David Weigel notes, the idea that the GOP should copy him is simply absurd:
No one should look at Trump's collapse (which Cillizza calls Icarus-like, right before writing the rest of this) and surmise that Republicans should copy it. Trump didn't succeed at all in taking the debate to Obama. His campaign was completely about Trump. His jabs at Obama were either unspecific bilge about American weakness or irrelevant (and phony) personal attacks.
The fact that Trump's rise in the polls began to reverse itself the more people got to know about him, and once his single minded obsession with the President's birth certificate was revealed to be the nonsense that it was, should be proof in itself that he did not provide any playbook for the GOP. And yet, Cillizza persists:
"The birther issue was stupid and contrived but it should demonstrate to legitimate candidates that you can stand out by being the candidate who engages Obama on substance like taxes, homeland security and spending," explained Stutzman.

Put another way: Trump's willingness to fight mattered more than the substance of what triggered the fight.
What complete nonsense, as P.M. Carpenter states:
From the beginning, Trump appreciated that he could appeal to the right-wing base only by exploiting their diseased willingness to believe anything wickedly mysterious about Barack Obama. It wasn't Trump's mere "willingness to fight" that stimulated them to ecstatic heights of drooling hysteria; it was the substance of idiotic non-substance that the reactionary army of whackodom was able to comprehend, and so exuberantly sign on to.

Aggressive accusations about Obama's "China policy" or superfluous drivel on taxes? Come on. What the far right wanted, what it needed, and what it got from Trump was a boatload of stupidity. And they ate it up
Writing in response to a post by Chris Barron, Jazz Shaw summed up the Trump fiasco best I think:
Yes, there are lessons to be learned from Trump's brief, comet-like flash across the 2012 POTUS race skyline. But I don't think his approach to winning votes – if that was indeed ever his intention – is the moral of the story. True, he exploded on the scene like a shooting star and sucked most of the oxygen out of the political press for a time. But it's also worth noting that shooting stars burn out and fall to earth as rusty rocks.
Trump did not come into this as a serious candidate. He came into it as Donald Trump, and he used the entire process — the media, the pundits, all of it — for his own purposes. The fact that he announced that he wasn't running on the same day that NBC announced the fifth season of The Celebrity Apprentice should tell everyone all they need to know about what his real intentions were. The fact that a celebrity with absolutely no substance to him skyrocketed, albeit briefly, to the top of the GOP race for the 2012 nomination, should tell us all we need to know about how much of an absurd joke American politics has become.