Canadian Supreme Court Strikes Down Laws Against Prostitution
Will we soon see "The Best Little Whorehouse In Canada?"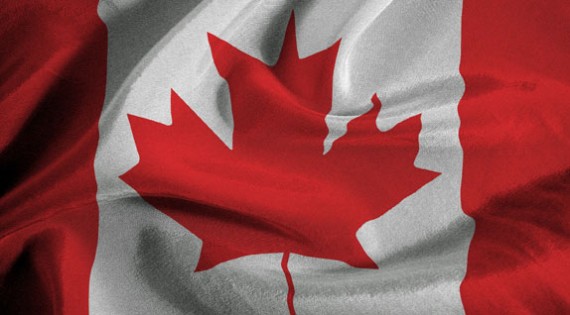 The Canadian Supreme Court has ruled that the laws against prostitution in our neighbor to the north are invalid under Canadian law:
The Supreme Court of Canada has struck down the country's major prostitution laws, saying that bans on street soliciting, brothels and people living off the avails of prostitution create severe dangers for vulnerable women and therefore violate Canadians' basic values.

Chief Justice Beverley McLachlin, writing for a unanimous court, stressed that the ruling is not about whether prostitution should be legal or not, but about whether Parliament's means of controlling it infringe the constitutional rights of prostitutes.

Parliament has the power to regulate against nuisances, but not at the cost of the health, safety and lives of prostitutes," she wrote.

"The prohibitions all heighten the risks. . . . They do not merely impose conditions on how prostitutes operate. They go a critical step further, by imposing dangerous conditions on prostitution; they prevent people engaged in a risky – but legal – activity from taking steps to protect themselves from the risks."

The court suspended its ruling for one year to give Parliament time to respond. The ball is now back in the court of Justice Minister Peter MacKay, who needs to decide whether to adopt new prohibitions and if so, how to ensure those prohibitions do not fall afoul of the court.

Mr. MacKay suggested in a statement that the government w till continue to look at prohibiting prostitution in some fashion. The government is "exploring all possible options to ensure the criminal law continues to address the significant harms that flow from prostitution to communities, those engaged in prostitution, and vulnerable persons," he said.

The court suggested Parliament has wide options for continuing to criminalize prostitution-related activities, even perhaps maintaining aspects of the existing laws. It said the prohibitions on street soliciting, brothels and living off the avails are all intertwined and have an impact on one another.

"Greater latitude in one measure – for example, permitting prostitutes to obtain the assistance of security personnel – might impact on the constitutionality of another measure – for example, forbidding the nuisances associated with keeping a bawdy-house. The regulation of prostitution is a complex and delicate matter. It will be for Parliament, should it choose to do so, to devise a new approach, reflecting different elements of the existing regime."

To stand, any new laws would have to "take seriously the safety concerns of people who are engaged in sex work," Elaine Craig, a law professor at Dalhousie University, said.

The government has a wide set of options. "As far as I can tell there is no constitutional bar to prohibiting the sale of sex for money provided the harm of the law doesn't grossly outweigh the federal government's objective in adopting it," Prof. Craig said.
Not being at all familiar with Canadian law, I'm not really in a place to comment on the legal aspects of the Court's decision, but it does appear that this is not necessarily the beginning of a Canada with legalize prostitution in any sense, even in the limited and rather regulated sense that it exists in certain parts of Nevada. Based on how the Court ruled, though, and depending on how the government decides to proceed based upon this decision, it might certainly be possible that this kind of system could eventually end up in some part of the country. The most significant part of the decision, for example, seems to be the Court's recognition of the rights of "sex workers," something that at least implies the idea that the government's right to prohibit sex-for-money transaction may in some circumstances be outweighed by the rights of individuals to make the choice to do what they wish with their bodies. For that reason alone, it will be interesting to see how this matter proceeds forward.
All of this, of course, brings up the philosophical question of whether prostitution ought to be legal at all, whether in Canada or anywhere else. The libertarian answer, of course, would be that women ought to be free to engage in any profession they wish and that individuals ought to be free to engage in any voluntarily transaction they wish, as long as there isn't force or fraud involved. The traditional objections to legalization are that that prostitution is often a profession that women are forced into, often when they are underage, and that it involves a significant amount of violence, force, and victimization. Much of those negative impacts, of course, are arguably an outgrowth of the fact it is illegal in most places. If you look at places where prostitution is legal, such as Nevada and certain places in Europe, many of those negative aspects of prostitution disappear for the most part, especially if there at least some regulation involved that is designed to ensure the health and safety of the women involved, and to ensure that people under 18 are not being victimized. The most significant point, though, seems to me to be that we are talking about what is called, fairly accurately, the world's "oldest profession." Whether it is legal or not, there is seemingly no place in the world where it doesn't exist. Indeed, it's even been found to exist among primates who have been taught how to use money.  Given all of this, one wonders what the value in trying to ban the practice actually is.