Capitalizing 'President'
An argument for an exception to the style guides.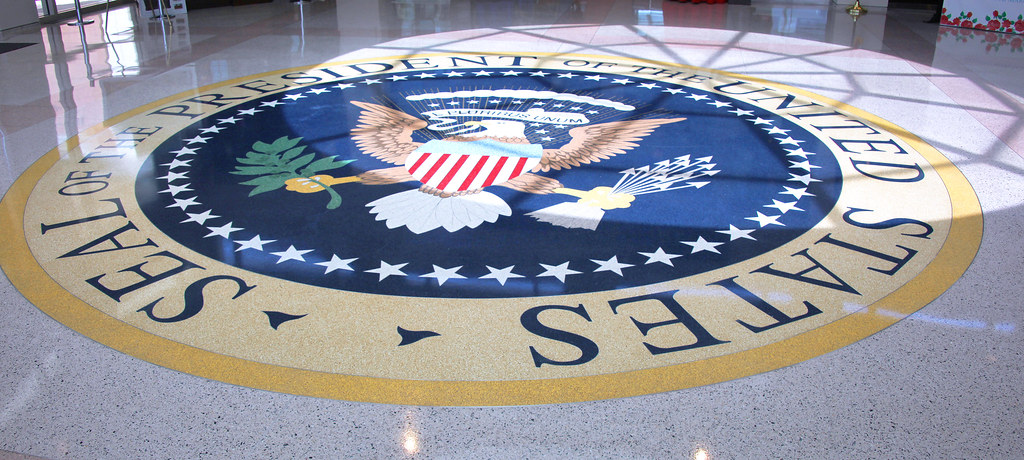 Loren DeJonge Schulman, a longtime senior staffer in the national security space now working as a writer and editor at a prominent think tank, takes to Twitter to offer:
From an editorial standpoint, she's certainly right. As several interlocutors on the thread note, that's what the AP Stylebook says. And it's consistent with pretty much every other style guide with which I'm familiar.
It's also a practice I've come to reject even though I'm with Loren on the larger fight.
American English has been moving away from capitalization as a steady pace in the nearly half-century since I started learning the rules in grade school. At the same time, the American bureaucracy—and particularly the Department of Defense—has seemingly become overtaken by the Germans, who treat every noun as though it were proper.
In my own years as an editor, I fought in favor of the former trend and against the latter.
Yet, in recent years, I've come to make an exception for the President of the United States.
First, I find "President" more clear than "president." There are lots of presidents—hell, the Vice President is "President of the Senate"—but only one President.
Second, since Congress is a proper noun and therefore capitalized, there's a parallelism in also capitalizing President, who is Constitutionally* their equal.
Third, and perhaps most influential in my own progression on this, the capitalized form encourages more respectful discourse.
While I would eventually come to admire and respect him considerably, I was rather bitter at Barack Obama's election. While I always recognized his intellect and work ethic, I simply thought he was unqualified for the office. While Republican dismissals of him as a mere "community organizaer" went too far, he'd been a mere state senator and then started running for President almost immediately upon taking the oath as a United States Senator.
Further, the early sycophancy with which the press and the international community treated his ascension (a Nobel Peace Prize for simply taking office!) grated on me.
Over time, I increasingly made sure that I referred to him as "President Obama"** or "the President" to both remind myself that I was writing about the duly elected Chief Executive and to ensure that the tone of my criticism was sufficiently respectful as to have a chance of persuading his fans.
When Donald Trump was elected, those factors increased geometrically. He was much less suited for the Presidency by preparation than Obama and lacked his predecessor's humility, intellect, and work ethic. And, as much as my much younger self considered Bill Clinton morally unfit to sit in the Oval Office, he was Abraham Lincoln compared to Trump. So, writing "President Trump"** and referring to him as "the President" is a useful corrective.
_____________
*Yes, I'm also a holdout on the proper adjective. I haven't the foggiest why "congressional" and "constitutional" aren't typically capitalized anymore when referring to the U.S. Congress and U.S. Constitution but I'm agin it.
**I'm aware that the form "President X" isn't in dispute here; all style guides capitalize titles. But a lot of political commentary, especially on informal venues like blogs, tend to omit titles and just go with "Obama" or "Trump" on first mention. I've eschewed that practice in recent years, particularly when discussing officeholders whose views I don't share. (I still use last-name-only on second and subsequent mention unless doing so would cause confusion.)