Child-Free Air Travel?
The gang at The Week ask, "Are child-free flights the next travel trend?"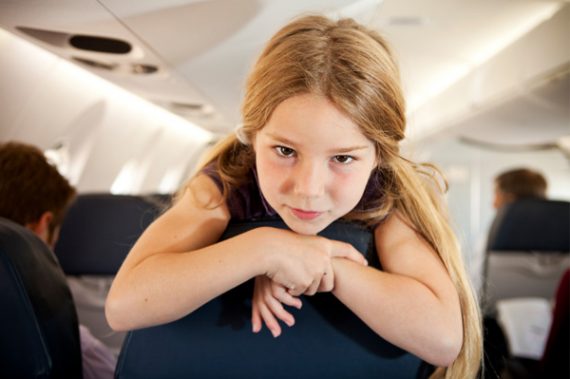 The gang at The Week ask, "Are child-free flights the next travel trend?"
An air-rage-fueled rebellion is brewing, as travelers without children pressure airlines to protect them from their worst travel nightmare — being seated next to a relentlessly screaming toddler. Nearly 60 percent of travelers surveyed by price-comparison website Skyscanner said airlines should put all groups with children in a "families only" section on flights, and there have been several recent scuffles over poorly behaved kids who angered other passengers. Is it time for airlines to offer child-free travel options?
The ensuing comments range from "Quit whining — kids are part of life" to "There is absolutely nothing worse than the sound of a crying baby. I think the breeders should have to sit together, so that those of us who DON'T like children, don't have to deal with the little brats on a long flight."   The most interesting suggestion:  "If a traveler has to sit next to a baby who is flying free, then that traveler should fly free too."
Certainly, screaming babies and misbehaved children can be a major nuisance, especially on a long flight.   Some of it's just parental neglect — there's no excuse for your kids running up and down the aisles — and sometimes there's not much that the parents can do.    A bottle and a pacifier are helpful, but if a baby's ears are hurting from the pressure, they're going to wail.
We fly quite frequently with our 22-month-old, who's thankfully a pretty good traveler.   Indeed, we've flown First Class with her more often than not because it works out cheaper than buying three Coach sets, especially when you're using miles.  (Alas, that option will expire with the New Year, as kids 2 and older are required to have their own seat.)  For the most part, people are understanding when she's a little cranky, since we're obviously trying to settle her down.
At any rate, I don't think "child-free" is going to catch on.  If airlines could fill their seats with full-fare business travelers, they would already be doing so.   Since they can't, we'll likely continue to have to endure each others' annoyances.