China is Not Our Enemy
The Navy's director of warfare integration says China is a "smart and learning enemy."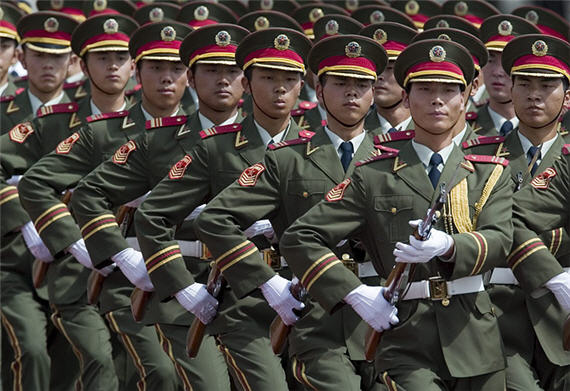 In a hearing before the Senate Armed Services Committee, Rear Admiral David L. Philman, the Navy's director of warfare integration, said that China is what keeps him up at night, declaring, "The China scenario is first and foremost, I believe, because they seem to be more advanced and they have the capability out there right now, and their ships at sea and their other anti-access capabilities."
That's fair enough, in that China is the country most likely to become something like a peer competitor and the only major power that we could plausibly engage militarily–far fetched as either actually are.
But he went further: "[T]hey will catch up. They understand. They're a smart and learning enemy, and if we don't keep our edge, then we will be behind, or at least lose our advantage."
As Gulliver notes, this was an extremely poor choice of words.
RADM Philman: any chance you could avoid describing the world's most populous country as an ENEMY? Considering the way that, you know, we're not actually at war with them or anything like that, and how in fact we actually have a gradually growing mil-to-mil relationship with them? I know it's just fighter-pilot lingo, and I know you're talking about the PLA more specifically, not the entire country, and I know we're talking about hypothetical future threats to U.S. air dominance and that in that context, it's reasonable to talk about us and "the enemy," even if only as a matter of the way forces are arrayed (as in friendly aircraft vs. enemy aircraft, etc.). But dude, come on.
Indeed, even in the days when Ronald Reagan was referring to the Soviets as an "Evil Empire," the military simply referred to them generically as "the threat." China is much less than that. Then-candidate for president George W. Bush got it exactly right in 2000 when he termed them a "strategic competitor." They've got zero interest in blowing us up or invading Europe; they simply want to expand their regional influence and become a major global economic power. They're well on their way to both.