Christine McVie's Quiet Greatness
A long-form podcast recommendation.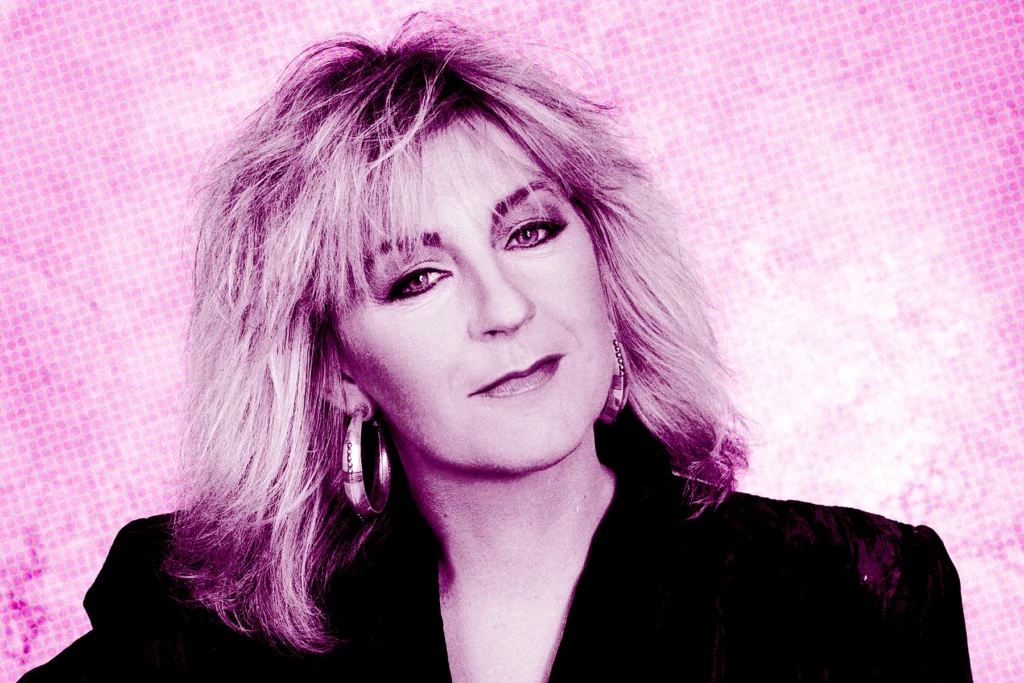 Fleetwood Mac's Christine McVie died this past November. The New York Times ("Christine McVie, Hitmaker for Fleetwood Mac, Is Dead at 79") her passing thusly:
Christine McVie, the singer, songwriter and keyboardist who became the biggest hitmaker for Fleetwood Mac, one of music's most popular bands, died on Wednesday. She was 79.

Her family announced her death on Facebook. The statement said she died at a hospital but did not specify its location or give the cause of death. In June, Ms. McVie told Rolling Stone that she was in "quite bad health" and that she had endured debilitating problems with her back.

Ms. McVie's commercial potency, which hit a high point in the 1970s and '80s, was on full display on Fleetwood Mac's "Greatest Hits" anthology, released in 1988, which sold more than eight million copies: She either wrote or co-wrote half of its 16 tracks. Her tally doubled that of the next most prolific member of the band's trio of singer-songwriters, Stevie Nicks. (The third, Lindsey Buckingham, scored three major Billboard chart-makers on that collection.)

The most popular songs Ms. McVie wrote favored bouncing beats and lively melodies, numbers like "Say You Love Me" (which grazed Billboard's Top 10), "You Make Loving Fun" (which just broke it), "Hold Me" (No. 4) and "Don't Stop" (her top smash, which crested at No. 3). But she could also connect with elegant ballads, like "Over My Head" (No. 20) and "Little Lies" (which cracked the publication's Top Five in 1987).

All those songs had cleanly defined, easily sung melodies, with hints of soul and blues at the core. Her compositions had a simplicity that mirrored their construction. "I don't struggle over my songs," Ms. McVie (pronounced mc-VEE) told Rolling Stone in 1977. "I write them quickly."

In just half an hour, she wrote one of the band's most beloved songs, "Songbird," a sensitive ballad that for years served as the band's closing encore in concert. In 2019, the band's leader, Mick Fleetwood, told New Musical Express that "Songbird" is the piece he wanted played at his funeral, "to send me off fluttering."

Ms. McVie's lyrics often captured the more intoxicating aspects of romance. "I'm definitely not a pessimist," she told Bob Brunning, the author of the 2004 book "The Fleetwood Mac Story: Rumours and Lies." "I'm basically a love song writer."

At the same time, her words accounted for the yearning and disappointments that can lurk below an exciting surface. "I'm good at pathos," she told Mojo magazine in 2017. "I write about romantic despair a lot, but with a positive spin."
Despite the band having their imperial phase during a formative period in my life—their biggest albums came out while I was in junior high and high school—I didn't get around to blogging about her passing probably because she was the one of the band's big three that was the most in the shadows.
While Christine McVei had been in the band for years, having married co-founder and band namesake John McVie, Fleetwood Mac really became a hitmaker with the recruitment of then-romantic and musical partners Lindsey Buckingham and Stevie Nicks in 1975. Nicks would easily become the band's biggest star, through a combination of good looks, a unique voice, and a charismatic personality. Buckingham was its greatest musician, a great guitar player who would go on to be the creative genius in the recording studio.
It took Chris Molanphy's two-part treatment of McVie on his superb "Hit Parade" podcast to make me fully appreciate her contributions to the band. While Nicks and Buckingham got the most credit and attention, she actually wrote more hit songs for the band than either. Indeed, with the exception of one album, she wrote the biggest hit on every hit album during that Buckingham-Nicks phase of the band's existence.
Aside from a more self-effacing personality and less personal drama (at least in the sense that made the papers), probably the main reason I noticed McVie less than the others is that most of her songs were ones in which she shared the limelight with Buckingham. Ironically, given that Buckingham and Nicks were partners before joining the band, Buckingham and McVie blended much more naturally. Indeed, on many of their songs, their voices are actually rather similar, making them blend together.
If you're even a casual fan of the band, I highly recommend the podcast. Molanphy is tremendous at his craft, making it enjoyable to listen to discussions of artists—even genres—I don't otherwise much care about. That he's able to give me major new insights into artists I've listened to for close to have a century is remarkable, indeed.