College for Convicts
A massive expansion of the Pell Grant program for prisoners goes into effect next month.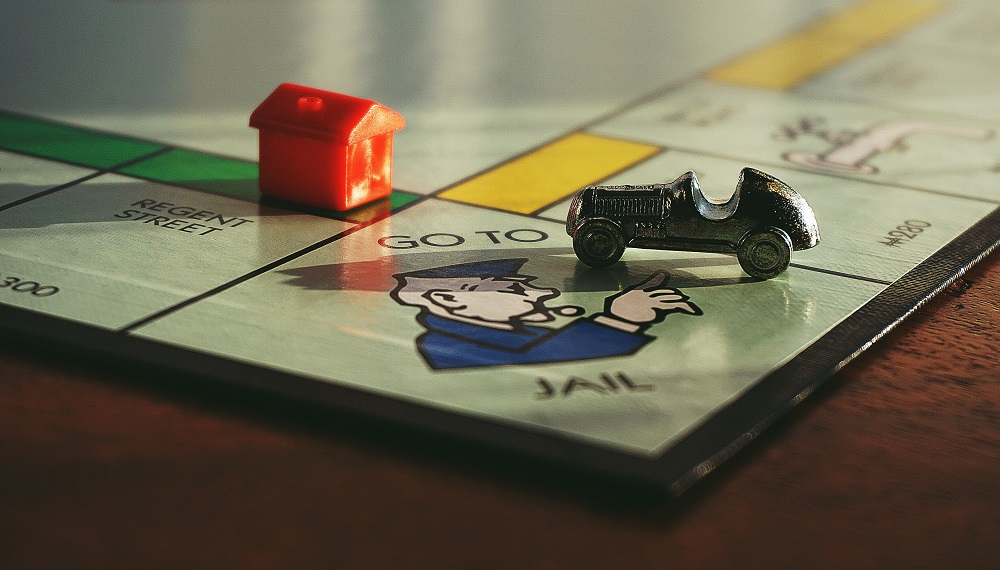 AP ("Thousands more prisoners across the US will get free college paid for by the government"):
Thousands of prisoners throughout the United States get their college degrees behind bars, most of them paid for by the federal Pell Grant program, which offers the neediest undergraduates tuition aid that they don't have to repay.

That program is about to expand exponentially next month, giving about 30,000 more students behind bars some $130 million in financial aid per year.
This is a classic case where my instinct and intellect conflict. Rationally, it makes sense to educate prisoners, particularly younger ones, who will one day be released and, hopefully, become productive citizens. Viscerally, it seems wrong to reward people for their transgressions against the community. Most folks have to save money, take out loans, or both to afford to send their kids to college. And their tax money is going to sending criminals to college? Where's the justice in that?
But it's hard to argue with this:
The new rules, which overturn a 1994 ban on Pell Grants for prisoners, begin to address decades of policy during the "tough on crime" 1970s-2000 that brought about mass incarceration and stark racial disparities in the nation's 1.9 million prison population.

For prisoners who get their college degrees, including those at Folsom State Prison who got grants during an experimental period that started in 2016, it can be the difference between walking free with a life ahead and ending up back behind bars. Finding a job is difficult with a criminal conviction, and a college degree is an advantage former prisoners desperately need.

[…]

Consider this: It costs roughly $106,000 per year to incarcerate one adult in California.

It costs about $20,000 to educate a prisoner with a bachelor's degree program through the Transforming Outcomes Project at Sacramento State, or TOPSS.

If a prisoner paroles with a degree, never reoffends, gets a job earning a good salary and pays taxes, then the expansion of prison education shouldn't be a hard sell, said David Zuckerman, the project's interim director.

"I would say that return on investment is better than anything I've ever invested in," Zuckerman said.
I'd like to see the numbers on this. Are those who get degrees in prison markedly less likely to re-offend? Do they in fact get better jobs and thus pay back the investment in taxes? (Granted, this would be a challenging study, in that the sort of inmate who manages to complete a college degree may well be an outlier.)
Not shockingly, the politics of this are fraught:
The 1990s saw imprisonment rates for Black and Hispanic Americans triple between 1970 and 2000. The rate doubled for white Americans in the same time span.

The ban on Pell Grants for prisoners caused the hundreds of college-in-prison programs that existed in the 1970s and 1980s to go almost entirely extinct by the late nineties.

Congress voted to lift the ban in 2020, and since then about 200 Pell-eligible college programs in 48 states, Washington D.C. and Puerto Rico have been running, like the one at Folsom. Now, the floodgates will open, allowing any college that wants to utilize Pell Grant funding to serve incarcerated students to apply and, if approved, launch their program.

President Joe Biden has strongly supported giving Pell Grants to prisoners in recent years. It's a turnaround – the Violent Crime Control and Law Enforcement Act of 1994, championed by the former Delaware senator, was what barred prisoners from getting Pell Grants in the first place. Biden has since said he didn't agree with that part of the compromise legislation.

[…]

College-in-prison programs aren't perfect. Many prisons barely have enough room to accommodate the few educational and rehabilitation programs that already exist. Prisons will have to figure out how to make space and get the technology to help students succeed.

Racial imbalances in prison college enrollment and completion rates are also a growing concern for advocates. People of color make up a disproportionate segment of the U.S. prison population. Yet white students were enrolled in college programs at a percentage higher than their portion of the overall prison population, according to a six-year Vera Institute of Justice study of Pell Grant experimental programs in prison.

Black and Hispanic students were enrolled by eight and 15 percentage points below their prison population, respectively.

Prisoners with a record of good behavior get preference for the rehabilitative and prison college programs. Black and Hispanic prisoners are more likely to face discipline.

"If you're tying discipline to college access, then … those folks are not going to have as much access," said Margaret diZerega, who directs the Vera Institute's Unlocking Potential initiative, which is focused on expanding college in prison.

"Let's get them into college and set them on a different trajectory."

It's not yet clear if the Pell Grant expansion will grow or narrow the racial disparities. The U.S. Department of Education did not respond to the AP's inquiry on this issue before publication.

"For America to be a country of second chances, we must uphold education's promise of a better life for people who've been impacted by the criminal justice system," U.S. Secretary of Education Miguel Cardona said in a written statement to the AP.

Pell Grants will "provide meaningful opportunities for redemption and rehabilitation, reduce recidivism rates, and empower incarcerated people to build brighter futures for themselves, their families, and our communities," Cardona said.
At the end of the day, $130 million is a rounding error in the Federal budget. If this helps rehabilitate a significant number of offenders, it's likely a worthwhile investment. Then again, we could spend that $130 million educating people who aren't convicted criminals.