Copyright Law and Higher Education
Academic publishers want to end the Fair Use of scholarly journal articles in the classroom.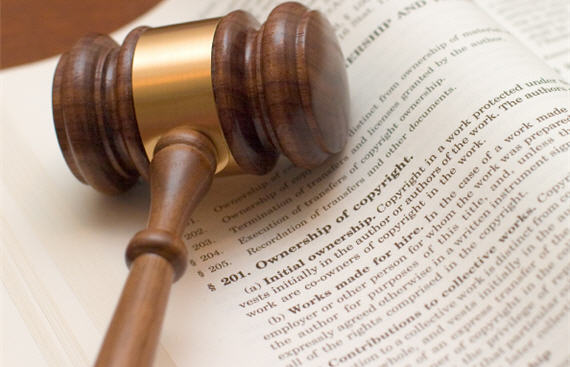 Marc Lynch points me to a bizarre case in which something called the Copyright Clearance Center and a series of academic journal publishers are suing Georgia State University. Duke's Kevin Smith explains:
First, if this injunction were adopted as proposed, it would enjoin everyone at Georgia State, including students, who would seem to largely lose their fair use rights by virtue of enrolling at GSU.  It would apply to e-reserves, faculty web pages and any learning management systems in use or adopted in the future.  It would make GSU responsible for every conceivable act of copying that took place on their campus.  In short, administrators at Georgia State would have to look over the shoulders of each faculty member whenever they uploaded course material to an LMS or any other web page.  Arguably, they would have to monitor student copying at copiers provided in their libraries, since GSU would be enjoined from "encouraging or facilitating" any copying, beyond a limit of about 4 pages, that was done  without permission.

Not only would GSU have to micromanage each faculty member's choices about how to teach every class, they would also have to give the plaintiff publishers access to all of the computer systems on campus so that they too could examine each professor's decisions.

I can only imagine the angry reaction of faculty members if this requirement were actually imposed on our campuses; they might finally rebel against the exploitation they suffer from these "academic" publishers.  In any case the order quite literally asks the impossible and was apparently written by people with no functional knowledge of how higher education actually works.  The administrative costs alone would be staggering, not to mention the permission fees.

Permission fees are the real purpose here, of course.  The goal is to drive more and more money to the Copyright Clearance Center, which is the only source of permission mentioned by name in the draft injunction.  The way the injunction would accomplish this would be by entirely eliminating fair use for Georgia State.

There is absolutely no mention of fair use or section 107 of the copyright law in this proposed order.  Instead, the coping that would be permitted with permission is entirely defined by the bright line rules of the 1976 Guidelines for Classroom Copying (see pp 68-70).  Actually, it is the guidelines PLUS an additional requirement that is being sought as the sole standard for non-permissive copying.

The guidelines' rule on brevity would entirely circumscribe such copying if this injunction were granted.  That rule permits a copy of only 10% or 1000 words of a prose work, which ever is less.  Many schools that adopt 10% as a fair use standard will be shocked to find that, under this definition, that is often still too much to be acceptable, since the 1000 word limit will usually take over.

Also, the rule about cumulative effect — a limit on the total number of excerpts that can be made — would be enforced across the entire institution.  Two classes could not use the same work without paying permission, and Georgia State would be responsible for making sure that no system across its campus was providing access to any more than two excerpts (for the whole campus and of no more than 1000 words each) by the same author.

Added to these rules from the Guidelines is a new restriction, that no more than 10% of the total reading for any particular class could be provided through non-permissive copying.  The point of this rule is nakedly obvious.  If a campus had the temerity to decide that it was going to follow the rules strictly (since the flexibility which is the point of fair use would be gone) and make sure that all of its class readings fell within the guidelines, they still would be unable to avoid paying permission fees.  Ninety percent of each class's reading would be required, under this absurd order, to be provided through purchased works or copies for which permission fees were paid, no matter how short the excerpts were.
Now, of course, the injunction is merely being sought; it hasn't been granted. This thuggish tactic of bringing lawsuits and demanding damages or restrictions that are wildly absurd has become en vogue in recent years by those seeking to protect copyrights. The intent, rather transparently, is to frighten the defendants and cow them into settlements rather than take the risk of such crippling damages being awarded.
As bizarre and outrageous as this all is in the context of blogging and the like, it's mindboggling in the case of academic use of scholarly journals. That's the purest case of Fair Use.
Further, Georgia State and other institutions already pay exorbitant fees to subscribe to and then bind academic journals, as well as to provide students and faculty electronic access to said journals precisely because they're going to be widely distributed.
Most of my student career took place before the Internet era, which meant that I had to use physical copies of books and journals. And I went through several hundred dollars worth of dimes photocopying book chapters, journal articles, and other source materials over the years. The practice was not only accepted but expected: It was simply the only way that an entire class could do the assigned readings.
Smith refers to the "exploitation" of the journal process. Essentially, while their publishers are mostly for-profit companies, almost all the labor that goes into them is donated. The scholars who spend months writing each of the articles and doing painstaking revisions are compensated only with a line on their CV. The scholars who provide the blind peer review that lend the journals their prestige donate their time as a form of professional service; most don't even bother to list it on their CVs, as it doesn't count for much. The editorial team is generally housed gratis by the department that employs the lead editor. Adding insult to injury, it's quite customary in many fields for authors to pay substantial fees for the privilege of donating content to the journal to offset the cost of reproducing photographs and other graphic content.
Presumably, the form that rebellion against this exploitation would take would be collective organization to take the journals away from commercial publishers. That might have been impractical twenty years ago, in that establishing a printing and distribution system is expensive. But there's simply no reason to produce bound, physical copies of these journals in this day and age.
I'd go Lynch and Smith one further and argue that these articles should not only be open to reproduction for classroom use but should be available free to all on the Web. It's simply mind-boggling that scholars would spend months of their lives producing a research product only to have it hidden behind a paywall somewhere, inaccessible to those not employed by or attending an academic institution. Subscriptions, even in electronic form, are so outrageously expensive that even most public policy think tanks, including my employer, don't provide access. It's quite insane.