Corporate Politics in Georgia
The GA GOP is butting heads with corporations over HB202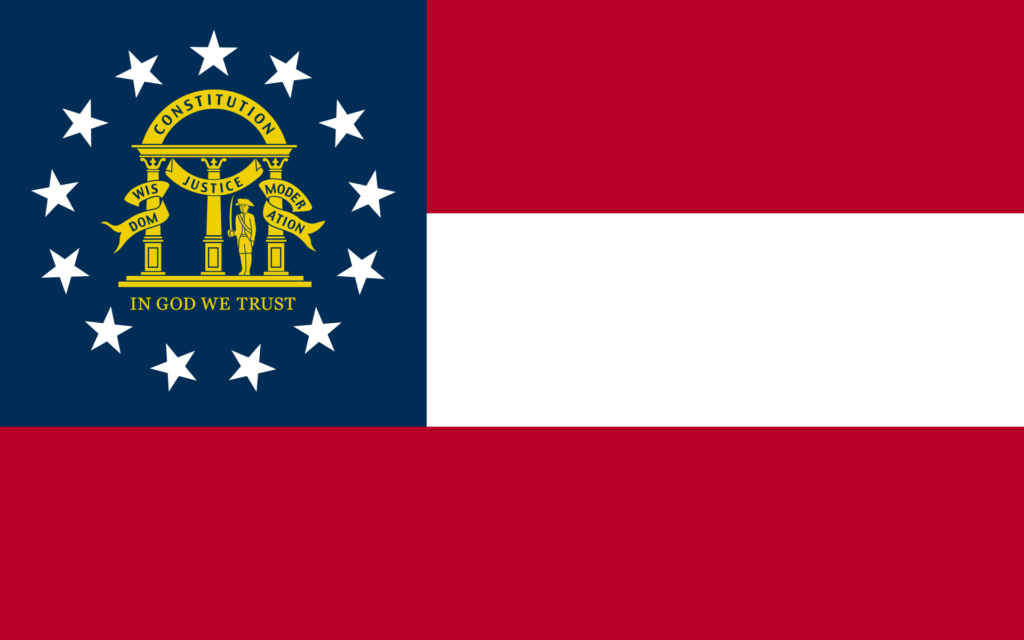 Some key corporations (Coca-Cola and Delta Airlines) in the the state are criticizing the state GOP and the GOP is pushing back. And the MLB is getting involved.
Via the AJC: What a Pepsi can says about the GOP's rift with corporate Atlanta
Moments after gaveling the legislative session to an end early Thursday, House Speaker David Ralston stood before a bank of TV cameras and admitted something that many lifelong Georgians would never say publicly: He purposely cracked open a Pepsi.
That Pepsi can is fighting words given the centrality of Coca-Cola in Georgia. And Republicans are feeling the heat from Coke and Delta.
It started early Wednesday when Delta Air Lines chief executive Ed Bastian issued a scathing indictment of Georgia's new elections law, a sweeping overhaul that includes new voting restrictions. Coca-Cola's top boss followed up with a CNBC interview that also pronounced the law "unacceptable."

"It is a step backwards," said Coca-Cola chief executive James Quincey. "And it does not promote principles we have stood for in Georgia around broad access to voting."
No doubt these corporations are feeling the heat of opposition to the new law and their prominent connection to the Peach State: Delta, Coke face boycott campaigns over new Georgia voting law (also via the AJC).
Delta Air Lines and Coca-Cola, two of Atlanta's biggest brands, are facing consumer boycott threats after Georgia Gov. Brian Kemp signed new voting restrictions into law last week.

Social media posts carrying the hashtags #BoycottDelta, #BoycottDeltaAirlines and #BoycottCocaCola proliferated on Twitter as critics of the Republican-backed legislation accused the two Atlanta-based companies of not having done enough to stop its passage.
Delta has been in fights with the state's Republicans before, and now via Forbes: Georgia House Passes Bill Stripping Delta Of A Multimillion Tax Break After It Slammed The State's New Voting Restrictions
Georgia Republicans voted to strip Delta Air Lines of a jet fuel tax break worth tens of millions of dollars Wednesday after the company u-turned to unequivocally condemn the state's widely-criticized voting restrictions, joining a growing list of executives who have criticized the new restrictions amid a debate over boycotting Georgia's biggest companies.
And Today from outside the state (via ESPN): MLB moving 2021 All-Star Game from Atlanta over Georgia voting law
In a statement, MLB commissioner Rob Manfred said the league is "finalizing a new host city and details about these events will be announced shortly." A source told ESPN that the 2022 All-Star Game is still planned for Dodger Stadium in Los Angeles and that that site won't be moved up to fill the void this summer.

"Over the last week, we have engaged in thoughtful conversations with Clubs, former and current players, the Players Association, and The Players Alliance, among others, to listen to their views," Manfred said in his statement. "I have decided that the best way to demonstrate our values as a sport is by relocating this year's All-Star Game and MLB Draft.

"Major League Baseball fundamentally supports voting rights for all Americans and opposes restrictions to the ballot box. In 2020, MLB became the first professional sports league to join the non-partisan Civic Alliance to help build a future in which everyone participates in shaping the United States. We proudly used our platform to encourage baseball fans and communities throughout our country to perform their civic duty and actively participate in the voting process. Fair access to voting continues to have our game's unwavering support."
I don't have any profound analysis here, save to note that it is heartening that several major corporations think that it is better for their bottom line to be seen as being pro-democracy. It is a bit disheartening, however, to have to rely on corporations on this topic.