Cruz has a Plan for Fighting ISIS
Why hasn't anyone else thought of this?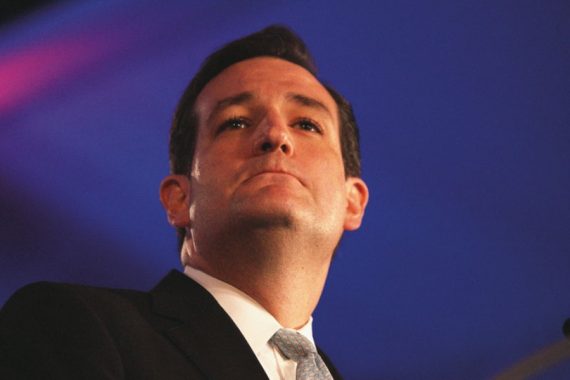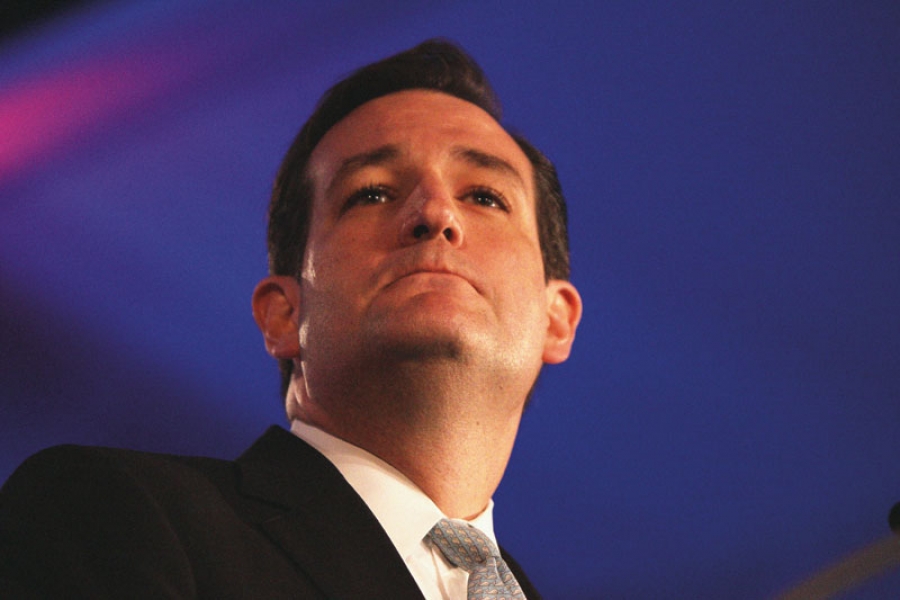 Senator Cruz has a plan to fight ISIS that we really need to consider:
BLITZER: Thank you. To be clear, Senator Cruz, would you carpet bomb Raqqa, the ISIS capital, where there are a lot of civilians, yes or no?

CRUZ: You would carpet bomb where ISIS is, not a city, but the location of the troops. You use air power directed — and you have embedded special forces to direction the air power. But the object isn't to level a city. The object is to kill the ISIS terrorists.

To make it — listen, ISIS is gaining strength because the perception is that they're winning. And President Obama fuels that perception. That will change when militants across the globe see that when you join ISIS that you are giving up your life, you are signing your death warrant, and we need a president who is focused on defeating every single ISIS terrorist and protecting the homeland, which should be the first priority.
Why has no one figured out that the way to defeat ISIS is to kill every single ISIS terrorist?  Obviously all we need to do is bomb the terrorists!  Cool.  Problem solved.
As Berkley Breathed noted:
As such, Opus' is about as cogent as Cruz. Duh, indeed.
Back to the debate (this actually chronologically came before the above):
BLITZER: Thank you, Governor.

The fight against radical Islamic terrorists and ISIS has been called the war of our time. So let's talk about how each of you, as commander in chief, would fight this war and win it.

Senator Cruz, you have said you would, quote, "carpet bomb ISIS into oblivion," testing whether, quote, "sand can glow in the dark." Does that mean leveling the ISIS capital of Raqqa in Syria where there are hundreds of thousands of civilians?

CRUZ: What it means is using overwhelming air power to utterly and completely destroy ISIS. To put things in perspective, in the first Persian Gulf War, we launched roughly 1,100 air attacks a day. We carpet bombed them for 36 days, saturation bombing, after which our troops went in and in a day and a half mopped up what was left of the Iraqi army.
All snark aside, the thing that is truly concerning here is that Cruz does not seem to understand the difference between fighting a regular army (and one that was deployed to the field in an invasion of Kuwait, and therefore directly exposed) and the entity that is ISIS.  While ISIS seeks to create a state it remains a non-state actor and is not engaged in conventional military activity that in any way resembles the Iraqi army in 1990/91.
I will readily allow that no one, regardless of party, has an especially good anti-ISIS strategy, but it would be nice if candidates for POTUS could at least deploy appropriate historical analogies.  Whatever ISIS may be, it is not the Iraqi army circa 1990 invading Kuwait.
Also:  another problem with the first Gulf War as an analogy to ISIS:  we left Saddam in power after the bombing and the mopping.  Is Cruz suggesting the same for ISIS?  (I suspect not).  The analogy does not fit.
When I listen to these guys I really do wonder if they have any idea what they are talking about (this is not necessarily surprising, but it is disconcerting).
I apologize for the snark, but this is the second time I have heard this from Cruz in the last week or so (the first was in an NPR interview) and I had the same reaction both times:  it is wholly ridiculous to use the first Gulf War as a policy comparison to the current conflict with ISIS.