Dave Weigel, MSNBC Contributor
Dave Weigel lands on his feet as a contributor for MSNBC.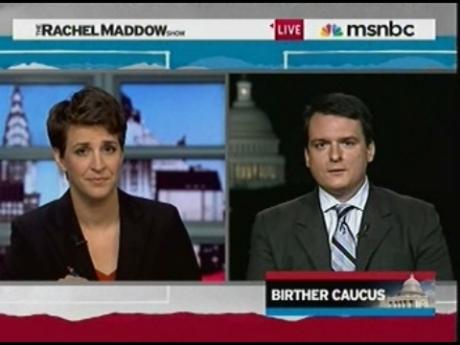 Well, that didn't take long.  Dave Weigel resigned from his WaPo gig Friday and landed a new gig on MSNBC Monday.
Tonight at the end of Countdown, Keith Olbermann introduced new "MSNBC contributor" Dave Weigel.

Olbermann teased an announcement regarding Weigel throughout the program, and when he finally introduced his guest around 8:55pmET, he said, "We are very proud to announce is, as of like, I don't know, 20 minutes ago, an MSNBC contributor. Welcome Dave…and you thought last week was fun, wait until you see what this week holds for you."
Since MSNBC is a money losing enterprise and there's only so much air time available for "reporting" on the odd species that is the American Conservative, one presumes Dave will still need a writing position somewhere.  HuffPo, where he apparently went to commiserate after all hell broke loose Friday, is an obvious choice but the Daily Beast and other online outlets would make sense as well.