Democrats and the Death Penalty
California Governor Gavin Newsome may have put the issue front and center for 2020.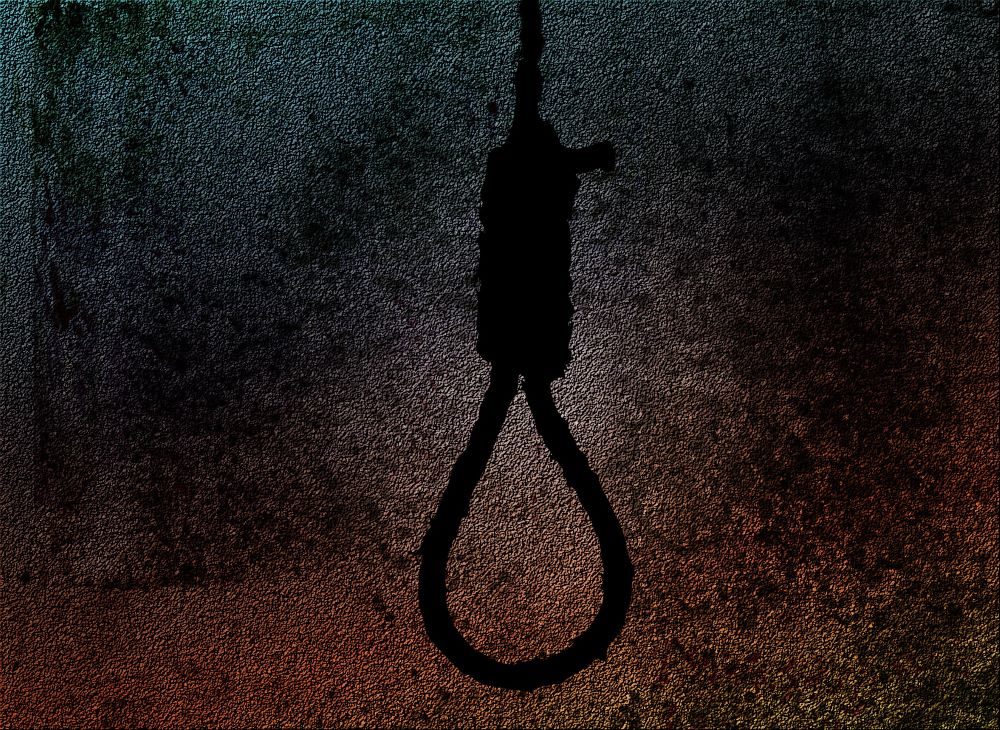 A month ago, the governor of our largest state suspended executions:
Gov. Gavin Newsom signed a sweeping order on Wednesday putting an executive moratorium on California's troubled death penalty, thus ordering a reprieve for the 737 people on death row.


The action suspends any further executions in California as long as Newsom is governor. But only California voters can repeal the death penalty, something they rejected narrowly three years ago.

Newsom also ordered the immediate closure of the state's execution chamber at San Quentin State Prison. The order does not otherwise change any existing convictions or sentences — and will not lead to any death row inmates being released.


"Our death penalty system has been — by any measure — a failure," Newsom said in a written statement. "It has provided no public safety benefit or value as a deterrent. It has wasted billions of taxpayer dollars. But most of all, the death penalty is absolute, irreversible and irreparable in the event of a human error."

NPR, "Gov. Gavin Newsom Suspends Death Penalty In California"
This accelerates a trend, as several other states have come to the same conclusion over the last two decades. But Tim Arango argues that Newsome has thrust this issue into the 2020 election campaign.
Almost immediately, Democratic presidential candidates lined up in support, calling capital punishment a moral outrage infected with racial bias. Senator Kamala Harris of California, a former prosecutor, called for a federal moratorium on executions. Former Representative Beto O'Rourke of Texas did the same.


The moment marked a generational shift for a party where some candidates long supported the death penalty to protect themselves from being portrayed as soft on crime.


But Democrats aren't leading a national debate; they are following a decades-long trend that has seen support for the death penalty drop from nearly 80 percent in the 1990s to just over 50 percent now.

NYT, "Democrats Rethink the Death Penalty, and Its Politics"
Okay. So what's the problem?
Still, many feel that Mr. Newsom was doing his party no favors politically by forcing Democrats to talk about an issue that can still be fraught in a general election. Even in solidly Democratic California, voters in 2016 rejected a ballot initiative to end the death penalty and instead approved one to expedite executions.


In short, the moment captured what has changed significantly and what has not with an issue that is hard-wired into the nation's psyche. Like the proliferation of guns, capital punishment distinguishes the United States from other Western democracies, virtually all of which have banned it.


Bill Whalen, a research fellow at the Hoover Institution who once advised Pete Wilson, a Republican former governor of California, wrote in a column: "Every Democrat who wants to unseat President Trump now must figure out where they stand on the death penalty."
He continued: "For some triangulating Democrats, that's a tricky balancing act given that capital punishment is despised by the party's progressive base but is far more popular in the crime-and-order Heartland."
I'm not convinced that it'll be a major issue in the 2020 presidential campaign, although I can see it being an issue in Congressional races. The obvious dodge here is to simply declare that this is an issue for the states, not the Federal government, to decide. Because it always has been.
Arango acknowledges this:
The new attention notwithstanding, presidents are limited in their power over capital punishment, several experts pointed out in interviews. A president could clear federal death row, but that includes only 62 people compared to more than 2,500 condemned inmates in state prisons.

The federal government has executed only three people since it reinstated capital punishment in 1988 — one of them was Timothy McVeigh — and the last one was in 2003.
There is an indirect way in which the issue may play in the presidential race:
The president has far greater power to determine the future of capital punishment in the United States by appointing justices to the Supreme Court. Experts expect the court to eventually rule on whether the Constitution allows executions at a time of increasing recognition of the enormous financial costs of the death penalty, high-profile exonerations and research showing persistent racial bias in capital cases.


"The president, and what the president does, will bear very much on the Supreme Court's thinking on this, because the president does reflect the national electorate," said James S. Liebman, a professor at Columbia University who specializes in the death penalty.
Of course, Supreme Court appointments have long been a central issue in presidential races and rightly so. Indeed, it was the basis on which a lot of Republican voters who truly disliked Donald Trump justified voting for him in 2016. I'm not sure that the death penalty will be a major additional factor, though, in that the sort of judges who would strike it down would otherwise be anathema to Republican voters and attractive to Democrats.