Democrats Seeking White Males
As noted recently, whites are leaving the Democratic Party in droves. Some black Democrats think it's time to take affirmative action.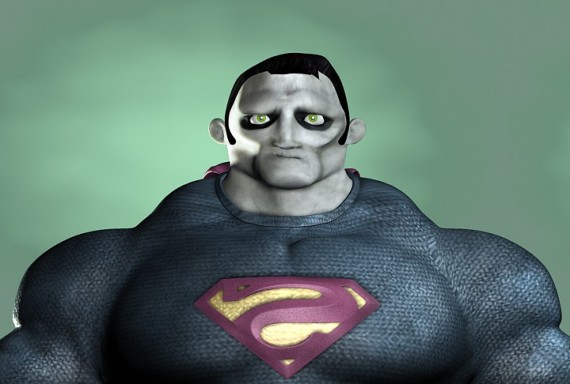 As noted recently,  whites are leaving the Democratic Party in droves.  Some black Democrats think it's time to take affirmative action.
In an interview, Rep. John Lewis (D-Ga.) said Democrats need to "go all out" to win back white Southern voters before the next election.

[…]

Since November, there have been a string of defections by Southern Democratic state lawmakers, which has prompted renewed speculation about the party's future in the region. Former Alabama Rep. Artur Davis (D) said Democrats should even consider running as Independents if they want to succeed.

Lewis, who was a civil rights activist before being elected to Congress in 1986, said he's concerned the party is losing its diversity, which will make it difficult to reclaim the lost seats. "We've got to go all out and get white voters, especially white men, to come back to the Democratic Party," he told The Ballot Box. "I just think it's important for the Democratic Party to roll out and try to reveal itself and not become a party that is split along racial lines."

But one Democratic strategist said white voters are "up for grabs" and predicted the party will rebound with President Obama at the top of the ticket in 2012.
It seems that the Democrats have become the Bizarro Republicans.
Republicans, the Party of Lincoln, pretty much had a lock on the black vote — such as it was, with Jim Crow — for decades, until Franklin Roosevelt helped change it.  In recent decades, the black vote has been so overwhelmingly Democratic that Republican leader after Republican leader has been vowing to reverse the trend, arguing that Southern blacks, especially, were natural allies of social conservatives in the GOP.
Now, Dems are in the exact same position vis-a-vis whites.  Bitter over Reconstruction, the Democrats established a lock on Southern whites that lasted generations.  Even when they started voting Republican for president, the Democratic primary was essentially the general election for all other races well into the 1980s in most Southern states.   Nowadays, though, less than 40 percent of whites in the once Solid South are willing to vote for a Democrat  (except, possibly, one who speaks with a Southern accent and is running against an especially weak Yankee Republican).
Of course, the reverse of this is that the Republicans are the party of whites — and not much else.  That remains a recipe for winning elections narrowly in the short term but, alas, a death sentence given the demographic trends.   Unless the GOP begins to be more appealing to blacks and, especially, Hispanics in the coming years, they're going to have to rely more and more on white voters.  And we don't have to wait until 2042, or whenever it is that whites become a "minority," either, since it's unlikely that the 25 percent or so that are hard core liberals are coming over.