Democrats Thinking 'Nuclear Option'
Remember when Democrats thought changing the rules to abolish filibustering was an outrage against the Constitution? They're older and wiser now.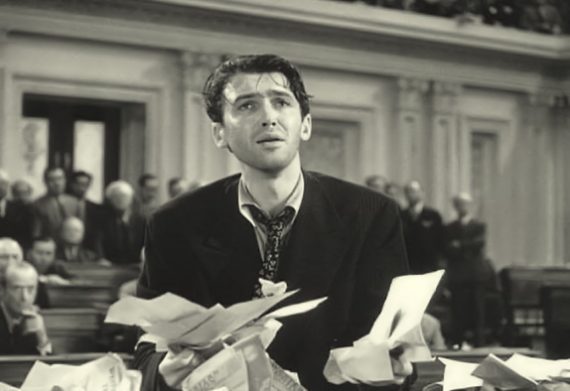 In a classic illustration of the dictum Where you stand is where you sit, Senate Democrats, frustrated at Republican maneuvering to run out the clock until after the elections, are considering the so-called nuclear option.   And Ezra Klein seems to be on board:
If you can't manage the 60 votes to overcome a filibuster, you can't manage the 67 votes to change the rules and end the filibuster. At least in theory.

But in practice, there's another path open to the Senate's growing ranks of reformers: The so-called "constitutional option," which is being pushed particularly hard by Sen. Tom Udall, but is increasingly being seen as a viable path forward by his colleagues.

The constitutional option gets its name from Article I, Section V of the Constitution, which states that "Each House may determine the Rules of its Proceedings." In order to fulfill this constitutional order, the Senate must be able to, well, determine its rules. A filibuster, technically, is a way to stop the Senate from determining something by refusing to allow it to move to a vote. Because stopping the Senate from considering its own rules would be unconstitutional, the chair can rule against the filibuster, and the Senate could then move to change its rules on a majority vote.

[…]

If Democrats lay out a clear path to changing the rules through a majority vote, and if they show enough unity to convince Republicans that they'll really try it, you might see a hasty decision to reach some sort of bipartisan compromise on the rules. But if Democrats push this strategy only to find themselves unable to follow through on it, they may find that they've lost their ability to protest rules changes if Republicans decide to pursue the same strategy when they eventually retake the Senate.
Of course, Democrats screamed bloody hell when frustrated Republicans were considering this very thing for the very limited purpose of eliminating the filibuster for Supreme Court nominee confirmation votes.  Ultimately, the compromise by the so-called Gang of 14 ended the threat.
I supported the narrow use — based on the principle that the advise and consent power is meant to be a check on presidential authority and shouldn't require a supermajority — but opposed getting rid of the filibuster outright.    Regardless of which party's in power, I think it's important that the minority have the ability to stop major legislation that has only narrow support and that the minority power should be honor bound to use that power sparingly.
Some, like Matthew Yglesias for example, are philosophical majoritarians, wanting the U.S. to function more like a parliamentary system.   While I think that's a bad idea for a variety of reasons, it's a perfectly reasonable and consistent principle.
Too many, though, are situationally anti-filibuster, finding it outrageous when used to stop their party from enacting its platform but happy to see it used when they're in the minority.