DIA Briefing Encourages Women to Wear Makeup and Skirts
The "I" in DIA apparently does not stand for Intelligence.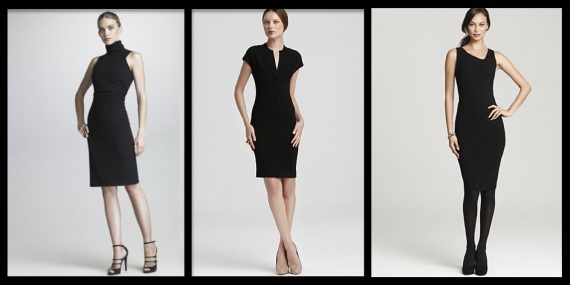 The "I" in DIA apparently does not stand for Intelligence.
Washington Whispers ("Fashion Advice at the DIA: 'Makeup Makes You More Attractive'"):
 A week after women were cleared to serve in combat, Defense Intelligence Agency employees got a different message. "Makeup makes you more attractive." "Don't be a plain Jane." "A sweater with a skirt is better than a sweater with slacks." "No flats." "Paint your nails." "Don't be afraid of color." And, "brunettes have more leeway with vibrant colors than blondes or redheads."

Men and women at DIA were given fashion advice in a presentation prepared by an employee at the agency this week. Susan Strednansky, public affairs officer at DIA, offered the agency's regrets about the briefing, which raised eyebrows among some employees, saying, "I'm not going to deny that it exists, and it was bad. It was inappropriate for sure." She added, "Neither the agency nor the leadership has condoned anything that was in that briefing."

The presentation offered gender-specific advice on how to improve one's success in the workplace through appearance. "It was an informal event that an employee put together, a briefing on How to Dress for Success," Strednansky says. "It's not directive. It is not mandatory. It is just, 'Hey, here are some suggestions.'"
This is one of those instances, and they're becoming more common, when speaking the truth doesn't do anybody any favors.
The fact of the matter is that one's appearance in the workplace matters and that this is an area where men have it easier than women. That is, in an office environment where formal attire is the custom, men can't go wrong with a well fitted dark suit and a coordinating conservative shirt and tie. Grooming is similarly pretty easy: get a decent haircut on a regular basis and either shave daily or grow a conservative beard and run a trimmer over it periodically. Women, by contrast, have all manner of choices. Unless they're over 60, the pants suit is pretty much out. Unless they're under 35 and blessed with fantastic skin, makeup is probably called for.
Alas, government agencies—and, indeed, employers, period—can't give the impression that these differences exist, much less that there has been any official notice.