Do We Need Affirmative Action for Boys?
Christina Hoff Summers argues that America needs to fix the way we educate boys.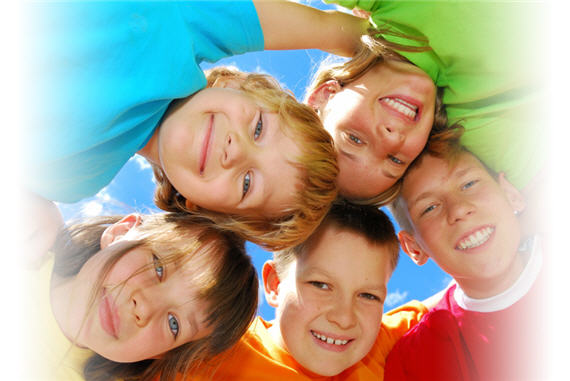 Christina Hoff Summers argues that America needs to fix the way we educate boys.
Boys score as well as or better than girls on most standardized tests, yet they are far less likely to get good grades, take advanced classes or attend college. Why? A study coming out this week in The Journal of Human Resources gives an important answer. Teachers of classes as early as kindergarten factor good behavior into grades — and girls, as a rule, comport themselves far better than boys.

The study's authors analyzed data from more than 5,800 students from kindergarten through fifth grade and found that boys across all racial groups and in all major subject areas received lower grades than their test scores would have predicted.

The scholars attributed this "misalignment" to differences in "noncognitive skills": attentiveness, persistence, eagerness to learn, the ability to sit still and work independently. As most parents know, girls tend to develop these skills earlier and more naturally than boys.

[…]

In 1985, boys and girls took Advanced Placement exams at nearly the same rate. Around 1990, girls moved ahead of boys, and have never looked back. Women now account for roughly 60 percent of associate's, bachelor's and master's degrees and have begun to outpace men in obtaining Ph.D.'s.

There are some who say, well, too bad for the boys. If they are inattentive, obstreperous and distracting to their teachers and peers, that's their problem. After all, the ability to regulate one's impulses, delay gratification, sit still and pay close attention are the cornerstones of success in school and in the work force. It's long past time for women to claim their rightful share of the economic rewards that redound to those who do well in school.

As one critic told me recently, the classroom is no more rigged against boys than workplaces are rigged against lazy and unfocused workers. But unproductive workers are adults — not 5-year-olds. If boys are restless and unfocused, why not look for ways to help them do better? As a nation, can we afford not to?

A few decades ago, when we realized that girls languished behind boys in math and science, we mounted a concerted effort to give them more support, with significant success. Shouldn't we do the same for boys?

[…]

[I]mproving the performance of black, Latino and lower-income kids requires particular attention to boys. Black women are nearly twice as likely to earn a college degree as black men. At some historically black colleges, the gap is astounding: Fisk is now 64 female; Howard, 67 percent; Clark Atlanta, 75 percent. The economist Andrew M. Sum and his colleagues at the Center for Labor Market Studies at Northeastern University examined the Boston Public Schools and found that for the graduating class of 2007, there were 191 black girls for every 100 boys going on to attend a four-year college or university. Among Hispanics, the ratio was 175 girls for every 100 boys; among whites, 153 for every 100.

[…]

WHAT might we do to help boys improve? For one thing, we can follow the example of the British, the Canadians and the Australians. They have openly addressed the problem of male underachievement. They are not indulging boys' tendency to be inattentive. Instead, they are experimenting with programs to help them become more organized, focused and engaged. These include more boy-friendly reading assignments (science fiction, fantasy, sports, espionage, battles); more recess (where boys can engage in rough-and-tumble as a respite from classroom routine); campaigns to encourage male literacy; more single-sex classes; and more male teachers (and female teachers interested in the pedagogical challenges boys pose).
This is something of a hobby horse for Summers, who's been writing about our society's failing boys for two decades. But the trends would seem to be bearing her out: boys are falling further and further behind with serious consequences. As Summers notes, this is especially true among blacks, Hispanics, and the least affluent, where the achievement gap is exacerbating longstanding social problems; college educated women don't marry men who dropped out of high school.
The use of more "boy-friendly" assignments and additional opportunity for play strike me as reasonable steps. But these should be part of a much more fundamental reform of our primary and secondary educational system, which are relics of a far different society and economic system. We're still running schools as if we're training people to work in factories and operating on a a calendar designed around crop cycles. Relatively few households still have stay-at-home moms and yet the school schedule and policies (such as inclement weather closures) are still built around the notion that it's the norm.
Even though I was a successful student from my earliest days, I found sitting there being quiet difficult. I was getting A's in my academic subjects and C's in deportment throughout primary school. How much of that was a function of boyish traits and how much was being bored with subject matter that I grasped easily, I can't say. But, even three decades ago, it was silly to have our school system give so much emphasis to sitting in one's seat being quiet rather than, say, learning.