Does Anyone Really Care About Newspaper Endorsements?
Newspaper endorsements are getting a lot of attention in the closing days of the campaign, but do they really matter?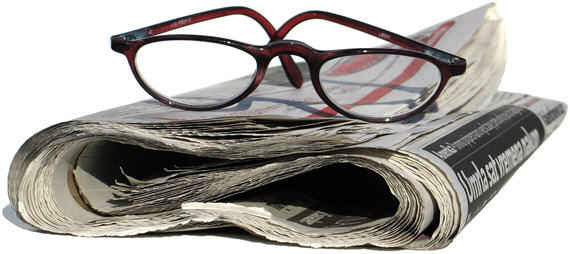 Yesterday was another big day for newspaper Editorial Page endorsements, some of them surprising, some of them not so much. The Salt Lake City Tribune, which had endorsed George W. Bush in 2000 and 2004 and Barack Obama in 2008, endorsed President Obama again this year. The Denver Post also endorsed the President for re-election, as did Florida's largest newspaper, The Tampa Bay Times. On the other side of the equation, The Orlando Sentinel, which had endorsed Obama in 2008, came out for Mitt Romney this time around. There have been several other newspaper endorsements before this, and there will be many more to come between now and the election, most of which will be entirely predictable.
The one question I have about all of it is, who the heck cares about newspaper endorsements?
There was a time, of course, when newspapers were far more explicitly partisan than they are today, not just in their editorials but also in their news coverage. Even after that era passed, newspaper endorsements used to hold great sway especially in large cities. However, I honestly have to wonder what value these endorsements have in an era when anyone with an Internet connection can find out whatever they want to know about any candidate for any office. If there really are people out there who end up deciding who they are going to vote for based on who gets endorsed by a self-appointed board of experts who happen to have access to a newspaper's Editorial Page, then I have to wonder about their own thinking capacities. Are there really people out there who are so devoid of critical judgement that they base their voting decisions on who some group of anonymous people decided to endorse? As I've admitted before, I hardly fall into the category of the "typical voter," but I quite honestly cannot understand a person who would be influenced by what someone else tells them in an anonymous editorial.
Greg Mitchell, who was formerly an editor at Editor & Publisher, a publication that covers the newspaper industry, argues that endorsements do still matter, at least somewhat:
In a new century, we could just go online every day and search for such endorsements. We did that in 2004 for Bush vs. Kerry (newspapers were about evenly split) and then in 2008. We even listed the circulation of each paper as it made its pick, and kept a running rally of how many millions were in which candidate's corner.

Last time around, as we went along, it seemed obvious to us that Obama was catching fire. We noted each time a major paper that had backed Bush in 2004 had swung over to Obama—and there were many of them. He easily topped McCain in both the number of papers backing him and in the circulation numbers. Our chart gained wide national play as the authoritative source, with regular links via the likes of NBC's Chuck Todd and many others.

But I didn't let it go at that. Two days before Election Day, I really went out on a limb and predicted which candidates would win in the thirteen key "toss-up" states based purely on newspaper endorsements in those states—not polls or common sense or anything else. And what happened? I got them right, except for one. It had to be a better batting average than virtually anyone else.

The same thing had happened in 2004—when I got fourteen out of fifteen correct, in a much tighter race.
I'm not sure what this "test" actually proves, though. Perhaps there's some correlation between endorsements and a candidates victory, but as we all know correlation does not prove causation. The fact that, to  pick one example, Obama might have won more endorsements from newspapers covering Virginia and then gone on to win the state doesn't mean that the endorsements had anything to do with his victory.  Indeed, the only way you can truly say that endorsements have any impact at all on an election would be to study the polls prior to the endorsement and compare them to both polls after the election and the election results themselves. If there's no measurable impact as I suspect in most cases there won't be, then the idea that newspaper endorsements have any impact on political races at all, especially at the national level, is simply unsupportable. For example, as I noted above, The Salt Lake City Tribune endorsed President Obama yesterday, as they did in 2008. John McCain won Utah by more than 270,000 votes, and Mitt Romney will win the state this year by a similar margin. Clearly, the Tribune's readers really didn't care who they endorsed.
So, tell me, am I missing something here? Because it seems to me like newspaper endorsements are completely pointless.