Doug Mataconis
His final resting place pays tribute to his love of OTB and the Yankees.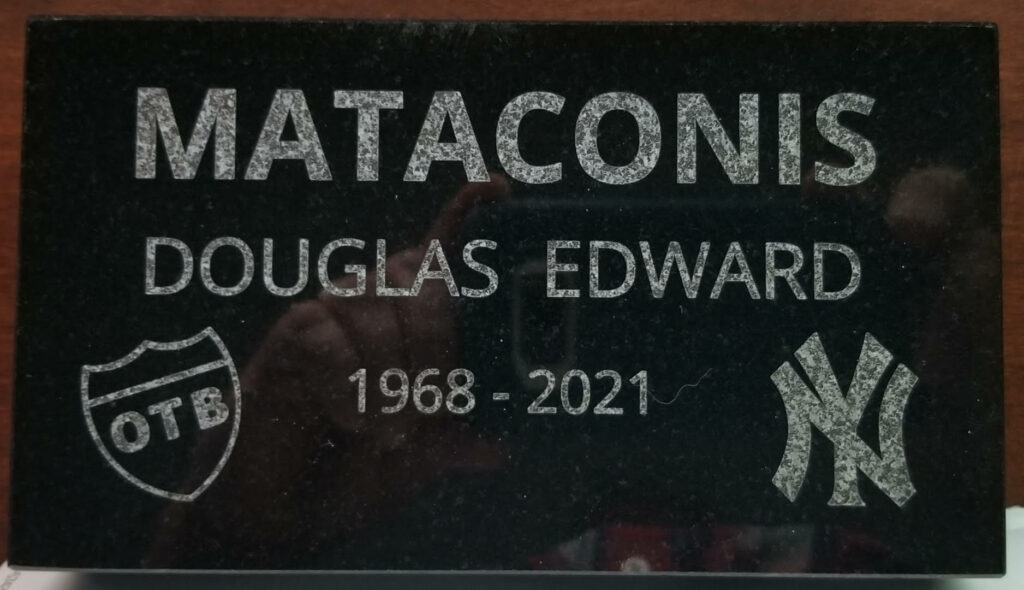 A member of Doug's extended family reached out with this message:
It has been a long and complicated year since Doug passed away. We will finally be putting his remains in their final resting place at the Holy Ghost Cemetery in Olyphant PA later this month. Doug will be buried along with his parents Ronald and Jeanmarie.

Since the OTB community was an important (VERY IMPORTANT) part of Doug's life I wanted to share with you that we chose to include the OTB community on his grave marker.

Thanks again to you and entire OTB community for their support for Doug over the years.
It's a lovely gesture, indeed.
As I noted in his obituary, despite our long association I really didn't know Doug well at all. As it turned out, that was true of the few close friends and family he still had left. But I think it's fair to say that writing here and interacting with all of you was an integral part of his life if not often its highlight.
As much as we want to tell ourselves that online isn't real life, it can, for many, be a pretty good substitute. And, for those who are particularly introverted, it can often be better.