Duma Gives Initial Approval to New START
Now that the US has ratified New Start, it's Russia's turn.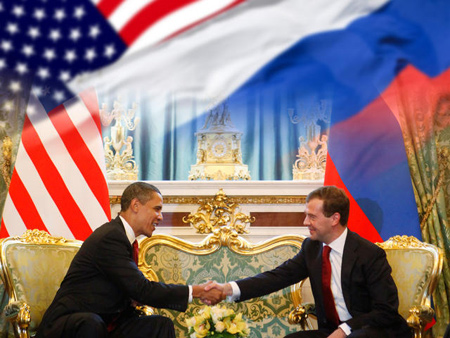 Now that the United States Senate has ratified the New START treaty, it's the Duma's turn.
Via the BBC:  Russian MPs back Start US arms treaty on first reading
The lower house of the Russian parliament, the Duma, has voted to give initial approval to the Start nuclear arms pact with the US.

[…]

There were hopes the Duma would give its full approval but officials decided that two more readings were necessary.

The pact must also be ratified by the upper house, the Federation Council.

Before MPs voted to back the treaty by 350 votes to 58, concerns were expressed in the Duma about two non-binding amendments that had been made by the Senate before ratification.
The lower house will take up the treaty again in January before it can move to he upper house.
The BBC piece has the following informative chart:
I continue to be vexed as to exactly what the basis was for opposing the treaty (apart, of course, from petty partisan points—but perhaps I answer my own question).   One would like the think that at least some of the opposition was based on some sort of serious arguments, but what those arguments were is unclear.
At a minimum, if one looks at the numbers, it would seem that we will still have plenty of nuclear weapons.