Earmark Reform: Who Decides How Tax Money is Spent?
Unless eliminating earmarks coincides with a radical reconception of how our government operates, it may be a step in the wrong direction.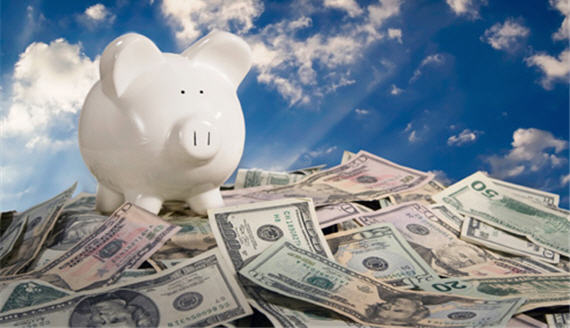 My colleague Dodd makes a strong argument as to why "Earmark Reform Isn't Just Symbolism" but rather a tool to substantially reduce wasteful spending by the Federal government and return power to local authorities. It's reasonable to assume that eliminating earmarks could well reduce costs beyond the trivial portion of the Federal budget that's actually earmarked since,  presumably, Congressmen would have less incentive to press for massive projects if they can't ensure getting a slice for their constituency.
But, unless eliminating earmarks coincides with a radical reconception of how our government operates, it may be a step in the wrong direction. The Feds spend billions on highways, airports, and other infrastructure projects.  Without earmarks, we'd basically have Federal bureaucrats deciding how to spend that money.  That may in fact be less wasteful and more efficient.  But I don't see how this doesn't constitute a major redistribution of discretionary power away from Congress — who's supposed to decide how Federal funds are allocated — to unelected people not mentioned in the Constitution.
Worse, a predictable result would be the transfer of the ability to "earmark" funds from 535 Members of Congress who are checked by the need to wheel and deal with one another and get the president's signature to a single individual: the president.   It's inconceivable that, immediately upon the discretion for spending billions of dollars moved away from the Congress to the executive branch, we won't see executive orders "earmarking" money for states where the president needs to curry favor for himself or his party.   Or that the president won't start using that discretionary power as a club to persuade Members to vote for legislation that he favors.
The alternative outcome that earmark opponents would prefer would be a substantial cut in the Federal budget and taxation, with states and localities funding their own infrastructure projects.  But there's no guarantee whatsoever that this would happen.
Further, while I'd be happy to see some of the more egregious projects currently funded by earmarks (the various shrines to long-serving Congressmen and local heroes and such) go away, it actually makes sense for the interstate highway system, as the most obvious example, to be planned and funded centrally.   Otherwise, they'll be designed with local use rather than interstate transit in mind.   Not to mention relying on the vagaries of state and local financing.