Earmark Reform Isn't Just Symbolism
Eliminating earmarks is good policy and good politics.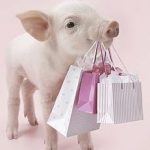 Senator Tom Coburn addresses some of the widespread myths and overlooked realities of the debate over earmarks:
Myths of the earmark debate:

1. Eliminating earmarks does not actually save any money

This argument has serious logical inconsistencies. The fact is earmarks do spend real money. If they didn't spend money, why defend them? Stopping an activity that spends money does result in less spending. It's that simple. For instance, Congress spent $16.1 billion on pork in Fiscal Year 2010. If Congress does not do earmarks in 2011, we could save $16.1 billion. In no way is Congress locked into to shifting that $16.1 billion to other programs unless it wants to.

2. Earmarks represent a very tiny portion of the federal budget and eliminating them would do little to reduce the deficit

It's true that earmarks themselves represent a tiny portion of the budget, but a small rudder can help steer a big ship, which is why I've long described earmarks as the gateway drug to spending addiction in Washington. …

Earmarks were rare until recently. In 1987, President Reagan vetoed a spending bill because it contained 121 earmarks. Eliminating earmarks will not balance the budget overnight, but it is an important step toward getting spending under control.

3. Earmarking is about whose discretion it is to make spending decisions. Do elected members of Congress decide how taxes are spent, or do unelected bureaucrats and Obama administration officials?

It's true that this is a debate about discretion, but some in Congress are confused about discretion among whom. This is not a struggle between the executive branch and Congress but between the American people and Washington. Do the American people have the right to spend their own money and keep local decisions at the local level or does the federal government know best? Earmarks are a Washington-knows-best solution. An earmark ban would tell the American people that Congress gets it. After all, it's their money, not ours.

An earmark moratorium would not result in Congress giving up one iota of its spending power. In any event, Republicans should be fighting over how to cut government spending, not how to divide it up.

4. The Constitution gives Congress the responsibility and authority to earmark

Nowhere does the Constitution give Congress the authority to do earmarks. The concept of earmarking appears nowhere in the enumerated powers or anywhere else in the Constitution. The so-called "constitutional" argument earmarks is from the same school of constitutional interpretation that led Elena Kagan to admit that Congress had the authority to tell the American people to eat their fruits and vegetables every day. That school, which says Congress can do whatever it wants, gave us an expansive Commerce Clause, Obamacare, and a widespread belief among members of Congress that the "power of the purse" is the power to pork.

Earmark defenders are fond of quoting Article I, Section 9 of the Constitution which says, "No money shall be drawn from the Treasury, but in consequence of appropriations made by law." They also refer to James Madison's power of the purse commentary in Federalist 58. Madison said the "power of the purse may, in fact, be the most complete and effectual weapon with which any constitution can arm the immediate representatives of the people."

Yet, earmark proponents ignore the rest of the Constitution and our founders' clear intent to limit the power of Congress. If the founders wanted Congress to earmark funds to specific recipients, micromanage American society, and ride roughshod over state and local government they would have given Congress that authority in the enumerated powers. They clearly did not.

Our founders anticipated earmark-style power grabs from Congress and spoke against such excess for the ages. James Madison, the father of the Constitution said, "With respect to the two words 'general welfare,' I have always regarded them as qualified by the detail of powers connected with them. To take them in a literal and unlimited sense would be a metamorphosis of the Constitution into a character which there is a host of proofs was not contemplated by its creators."
I made some similar arguments in my colleague Doug's thread on the "phony" symbolism of this issue, particularly with regard to the importance of keeping spending authority where the Constitution places it: Congress. But Sen. Coburn makes clear that I wasn't nearly vocal enough about the positive fiscal effects of banning this practice. Not to mention the Constitutional and economic significance. We wouldn't — and shouldn't — wave off a few hundred million in spending for an unconstitutional program that harmed free speech as unimportant merely because it didn't cost much in the grand scheme of things. The same logic applies to earmarking.
The long and the short of it: Naysayers notwithstanding, there's nothing phony about this debate. And even if there weren't non-trivial savings to be had, eliminating the practice would still be good policy and good politics.
RTWT.