Rand Paul, The Tea Party, And The Phony "War On Earmarks"
Rand Paul is taking some heat for remarks that may or may not indicate that he's backtracking on his previous vow not to seek earmark spending for Kentucky. Yes folks, the phony war on earmarks is back.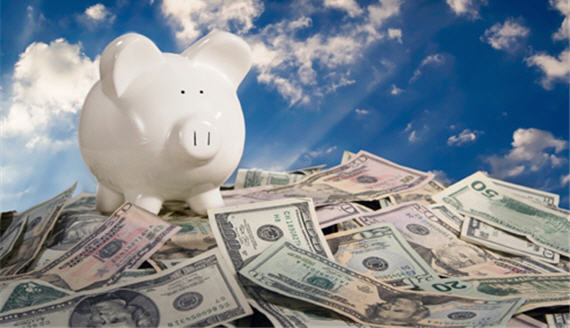 Newly elected Senator Rand Paul is taking some heat from the right, and derision from the left, for what some are taking to be backtracking on comments he made about earmarks during the campaign.  It all starts with a piece in Saturday's Wall Street Journal profiling Paul and Roy Blunt, and this piece about Paul:
In a bigger shift from his campaign pledge to end earmarks, he tells me that they are a bad "symbol" of easy spending but that he will fight for Kentucky's share of earmarks and federal pork, as long as it's doled out transparently at the committee level and not parachuted in in the dead of night. "I will advocate for Kentucky's interests," he says.
This led Veronique de Rugy at National Review to wonder if Paul is "selling out" now that he's won election even while acknowledging that focusing on "earmarks" does absolutely nothing to reduce spending, the size of government, or the National Debt:
Is he selling out already? I am fully aware that the issue of earmarks is a very symbolic one. Getting rid of earmarks won't save us from the current debt explosion, nor is it likely to end the spending; it will just leave the decision in the hands of the agencies rather than selected lawmakers.
Very symbolic? I'd call the earmark debate entirely symbolic, and quite possibly a diversion from forcing politicians to think about real spending cuts. According to one statistic, earmarks account for about an infinitesimally small part of the actual federal spending.
Let's take the Omnibus Spending Bill passed early last year as an example.
Out of the approximately $ 400 billion in spending that the bill authorized, only $ 8 billion constituted "earmarks" — that's a mere 2% of the entire bill. For the Federal Budget as a whole, the number is close to 1 %. Eliminate earmarks and the Omnibus Bill would've been $ 392 Billion; and eliminating earmarks would have no real impact on a $ 3.6 trillion Federal Budget.
In an era of $ 13,000,000,000,000 national debt, and CBO projections of an additional $ 10,000,000,000,000 in debt over the next ten years, there's something silly about arguing over such a trivial part of the Federal Budget.
So, why all the attention paid to such an insignificant part of the budget ? For one thing, I've got to believe that there's no small degree of political opportunism going on here. Earmarking is easy to criticize because it seems like pork-barrel politics at it's most petty level. It's an easy way for a Congressmen or Senator to claim that they are "fighting government waste" and working to reduce spending without having to make any of the actual hard choices that cutting spending actually requires. For another, engaging in a phony war against "earmarking" that doesn't actually reduce spending is politically popular, far more popular than cutting farm subsidies, corporate subsidies, defense spending, and entitlement spending are going to be. It's easier. The fact that it doesn't actually work ? Well, that's just a technicality.
There's another aspect of the earmarks debate that's worth considering, and it has to do with the balance of power between the Legislative and Executive Branches. If  Congress wasn't earmarking these appropriations, then it would be faceless bureaucrats in the Executive Branch who would be deciding which money went where. Viewed that way, one could say that earmarks are a weapon Congress is using to assert its authority over the Executive Branch.
Many people who insist that the GOP focus on earmarks argue that earmarking is a "gateway drug" to higher spending:
Yes, earmarks make up only a small percentage of overall government spending but $15.9 billion dollars is not exactly nothing. How are voters to believe that Republicans will do the significant amount of cutting we will need to do to avoid a full-on budgetary meltdown if they won't agree to rein their selfish impulses in on one percent of the discretionary budget and far less than that of the whole budget?
It's a fair argument, and it makes sense. Remember, though, if Congress weren't earmarking the appropriations bills, then all of the decisions about where the money would go would be left to the Executive Branch. It's fairly easy to see what would happen then. The allocation of money by the Executive Branch would become a bargaining tool by which the President would influence Congressmen and Senators to support legislation favored by the White House. Giving the White House power to decide where the money allocated to, say, the Transportation Department goes won't reduce the budget of the Transportation Department, it will just make the Presidency more powerful. Personally, I don't consider that a good thing.
I'm no fan of earmarking, or of the pork-barrel spending of which it is a subset, but if you're really serious about cutting spending and stopping (and reversing) the growth of government, it's time to start talking about the things that really matter. Like actually cutting spending. Fighting earmarks is the fiscal equivalent of swatting at gnats while being attacked by a swarm of Killer Bees.