Everyone's Obsessed with AOC
The freshman Congresswoman is getting it from all sides.
The cluster of stories atop political aggregator memeorandum this morning is amusing: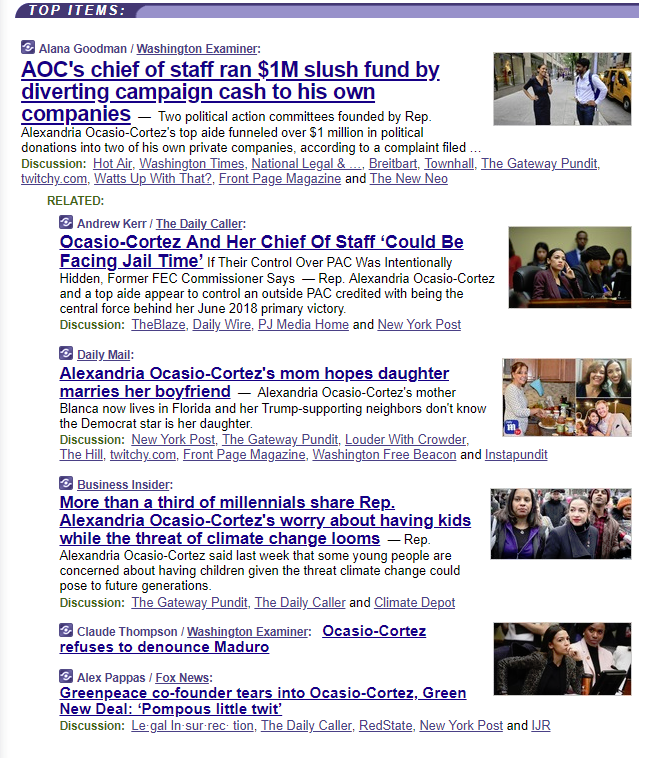 I haven't looked into the dueling stories about Alexandria Ocasio-Cortez' chief of staff. I'll wait until it's either debunked or makes it to more reputable outlets. Ditto the attacks from Greenpeace.
I have little interest in her opinion on Venezuelan politics and she has no obligation to announce one.
Meanwhile, I have no opinion whatsoever as to whether AOC should marry her boyfriend. But, geez mom. In an ideal world, AOC should marry her boyfriend—whether this one or a future iteration—before having kids.